SEGA e Ryu Ga Gotoku sono felici di accogliere nuovamente i giocatori tra le strade del distretto di Kamurocho di Tokyo nella Yakuza Remastered Collection, ora disponibile per Xbox One,  Windows 10, Steam. Questa raccolta include le versioni Yakuza 3 , Yakuza 4 e Yakuza 5 rimasterizzate e presentate a una risoluzione di 1080p e un framerate di 60 fps. Sono acquistabili in bundle al prezzo di 39,99€, o separatamente al prezzo di 19,99€ ciascuna, su ogni piattaforma. La raccolta è giocabile anche su Xbox Series S|X grazie alla funzione di retrocompatibilità.
Mettiti in guardia e guarda subito il nuovo trailer:
Questa serie che mette insieme combattimenti e meccaniche tipiche dei giochi di azione-avventura segue l'intensa saga di Kazuma Kiryu, un membro della Yakuza temprato dalla vita e dal codice morale irremovibile. Yakuza 3 inizia immediatamente dopo la fine di Yakuza Kiwami 2, con Kiryu che si è ritirato a una vita di basso profilo sull'idilliaca costa di Okinawa, almeno finché i demoni della sua ex vita da yakuza non riemergono e lo costringono a scegliere da che parte stare. Accompagna Kiryu nella sua avventura, padroneggia le combo e sconfiggi i delinquenti che lo ostacoleranno, sfrutta l'ambiente come arma e combatti per proteggere i suoi cari coinvolti nello squallido mondo della criminalità organizzata.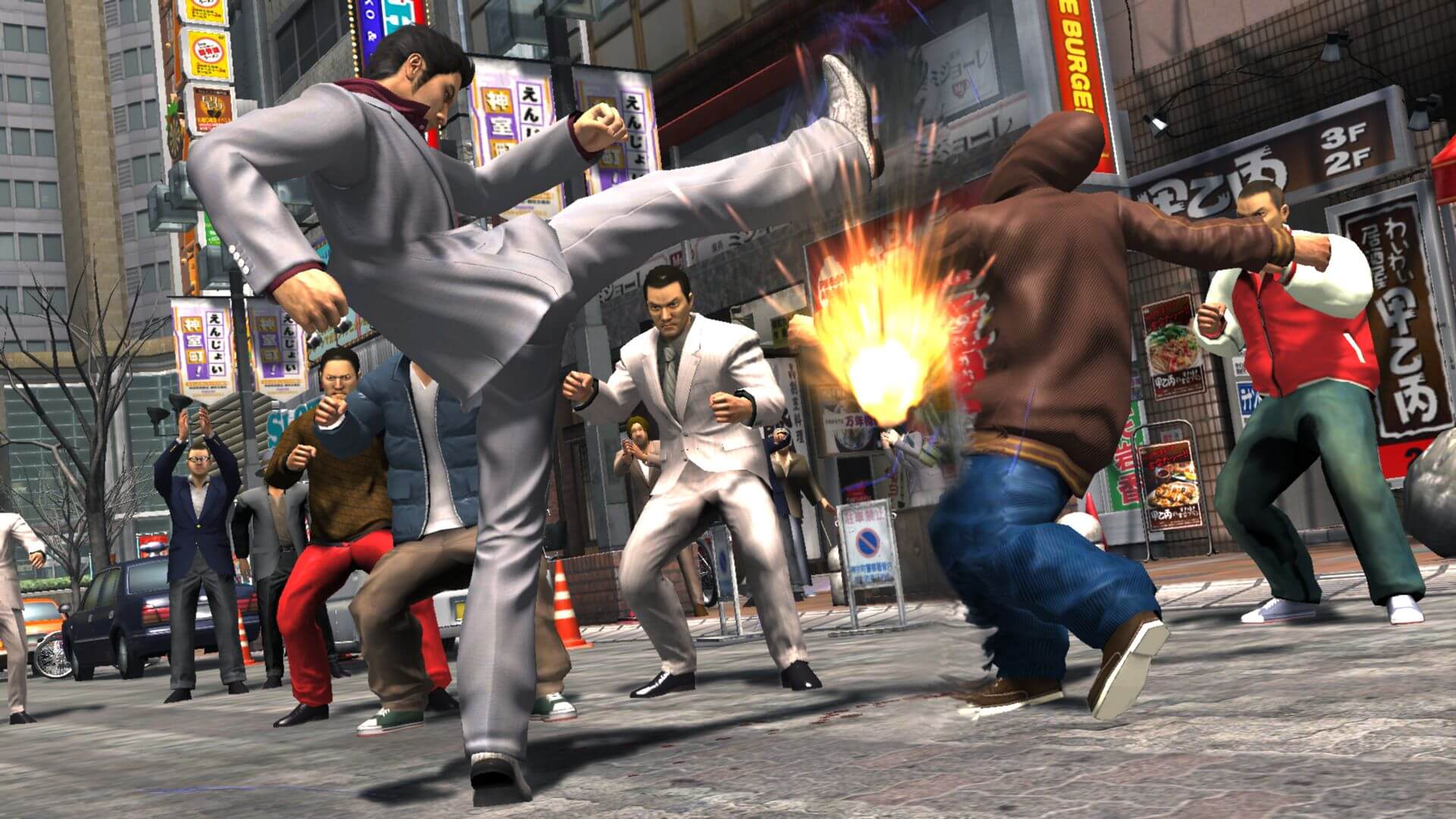 Per tutti gli appassionati che hanno recentemente giocato Yakuza: Like A Dragon , Yakuza Remastered Collection offre un'opportunità imperdibile per vivere Kamurocho nei panni del protagonista originale della serie Yakuza, Kiryu. Yakuza 0 , Yakuza Kiwami (l'edizione rimasterizzata di Yakuza ), Yakuza Kiwami 2 (l'edizione rimasterizzata di Yakuza 2 ) sono disponibili anche separatamente su Xbox Game Pass per tutti coloro che vogliono vivere l'esperienza completa dei sei capitoli della saga, prima di avvicinarsi all'atto conclusivo rappresentato da Yakuza 6: The Song of Life , che farà il suo debutto su Xbox One e PC il 25 marzo 2021.
Argomenti correlati a:
Yakuza Remastered Collection è disponibile ora su Xbox One, Xbox Game Pass, Windows 10 e Steam
---