WARHAMMER 40,000: INQUISITOR – MARTYR arriva il prossimo 5 giungo su console PlayStation 4, Xbox One e su PC.
Neocore  e Bigben, oltre a Maximum Games, annunciano oggi un ritardo nel rilascio di  Warhammer 40,000: Inquisitor – Martyr , precedentemente previsto per l'11 maggio. Al fine di offrire ai giocatori l'esperienza di gioco più senza soluzione di continuità possibile, il gioco sarà rilasciato contemporaneamente su  Xbox One, PlayStation 4  e  PC il 5 giugno.
Neocore Games è uno studio di sviluppo con sede a Budapest, la cui esperienza in Action-RPG è stata precedentemente dimostrata, sia su PC che su console, in " The Incredible Adventures of Van Helsing ". Il team ha lavorato a Warhammer 40.000: Inquisitor – Martyr per tre anni. È il primo action-RPG ambientato nell'universo di Warhammer 40.000.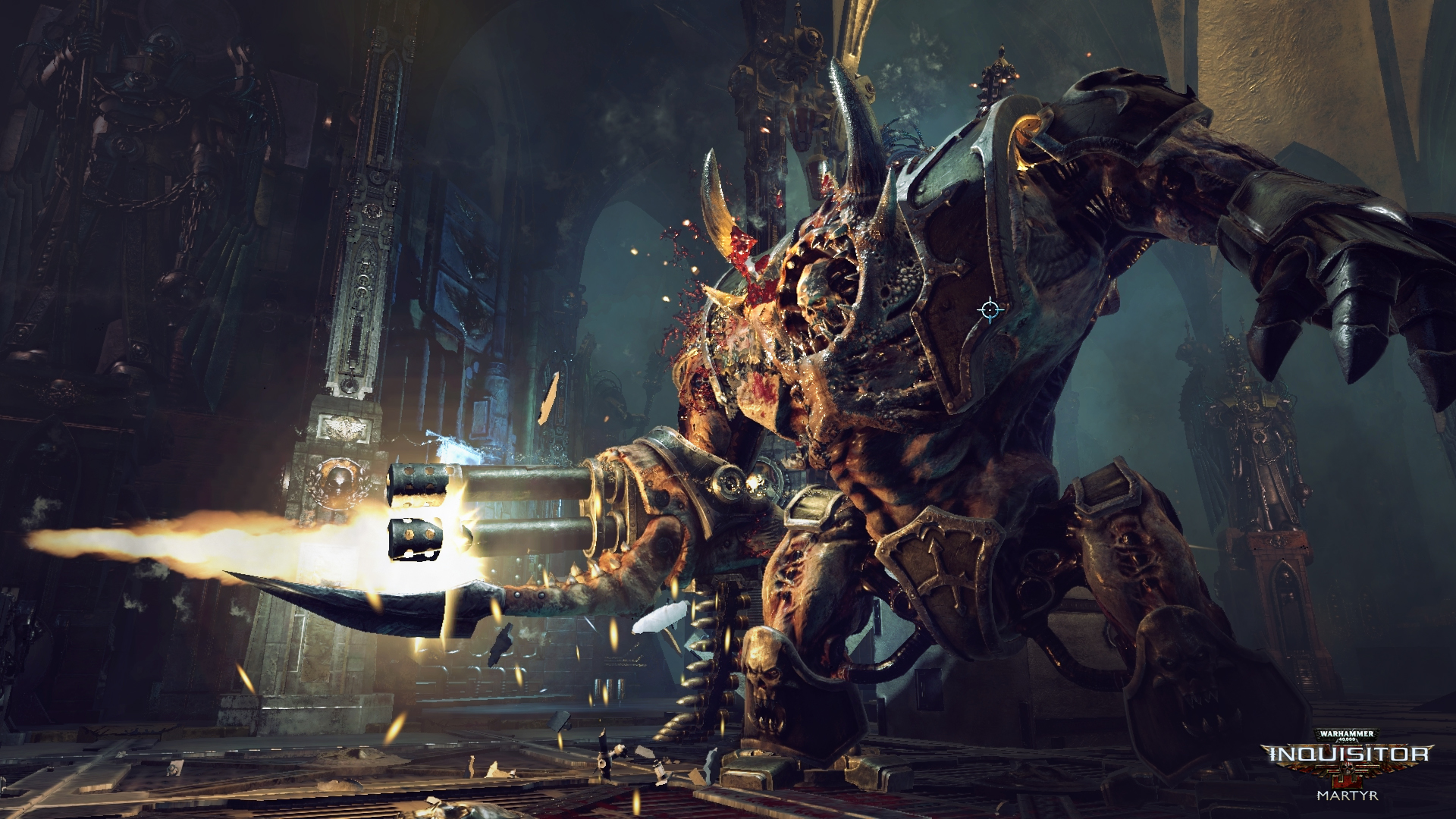 In Warhammer 40,000: Inquisitor – Martyr , i giocatori controllano un Inquisitore nel Settore Caligari, una regione infestata da eretici, mutanti e Demoni del Caos. Il gioco, giocabile in modalità cooperativa solo e online con un massimo di 4 giocatori, consente ai giocatori di avanzare in un universo persistente attraverso numerose missioni con obiettivi diversi. Il giocatore incarna una delle tre classi con abilità complementari, ognuna delle quali offre abilità specifiche e varie opzioni personalizzabili. Combatteranno in ambienti distruttibili che utilizzano un sistema di copertura unico in questo tipo di gioco e che devono sopravvivere a battaglie tattiche e brutali.
Fonte: Maximum Games
Argomenti correlati a:
WARHAMMER 40,000: INQUISITOR – MARTYR arriva il prossimo 5 giugno
---