Slitherine (Warhammer 40,000: Gladius – Relics of War, Warhammer 40,000: Sanctus Reach e Warhammer 40,000: Armageddon) e Black Lab Games (Battlestar Galactica Deadlock e Starhammer) sono lieti di annunciare che l'acclamato strategico a turni ambientato nell'universo grimdark di fama mondiale di Games Workshop  Warhammer 40,000: Battlesector è ora disponibile su Xbox One, Xbox Series X|S, PlayStation 4/5 e Games for Windows. 
Non è tutto: il gioco è ora disponibile Day One per Xbox Game Pass per Console e PC
Warhammer 40,000: Battlesector è il titolo definitivo di strategia a turni su scala di battaglia che porta i giocatori sui campi di battaglia del 41° Millennio in un'epica campagna per giocatore singolo che esplora le conseguenze della Devastazione di Baal. Il sergente Carleon e i suoi alleati devono eliminare l'infestazione dei Tiranidi su Baal Secundus e preservare l'onore dei nobili Angeli Sanguinari. L'avvincente campagna introduce per la prima volta anche i potenti Primaris Marines.
La versione per console offre pieno supporto per obiettivi e trofei , oltre a un'interfaccia utente aggiornata e un nuovissimo schema di controllo progettato specificamente per console, offrendo ai giocatori il pieno controllo tattico quando comandano gli Space Marines Blood Angel in schermaglie assordanti e schiaccianti contro i Tiranidi .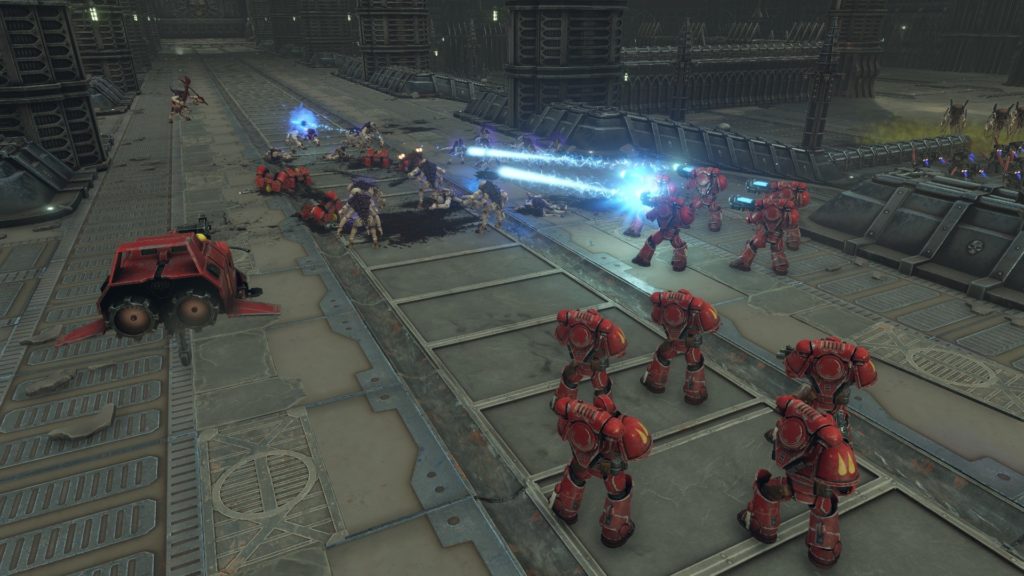 Warhammer 40,000: Battlesector verrà ampliato nei prossimi mesi tramite DLC che introdurranno nuove fazioni, mappe e modalità. I primi due pacchetti sono ora disponibili sia per console che per PC, aggiungendo nuove unità d'élite al gioco .

Per un'anteprima esclusiva di una nuova fazione in arrivo che verrà aggiunta al gioco nel 2022, sintonizzati sull'evento Slitherine Home of the Wargamers Live + che si terrà il 14 dicembre.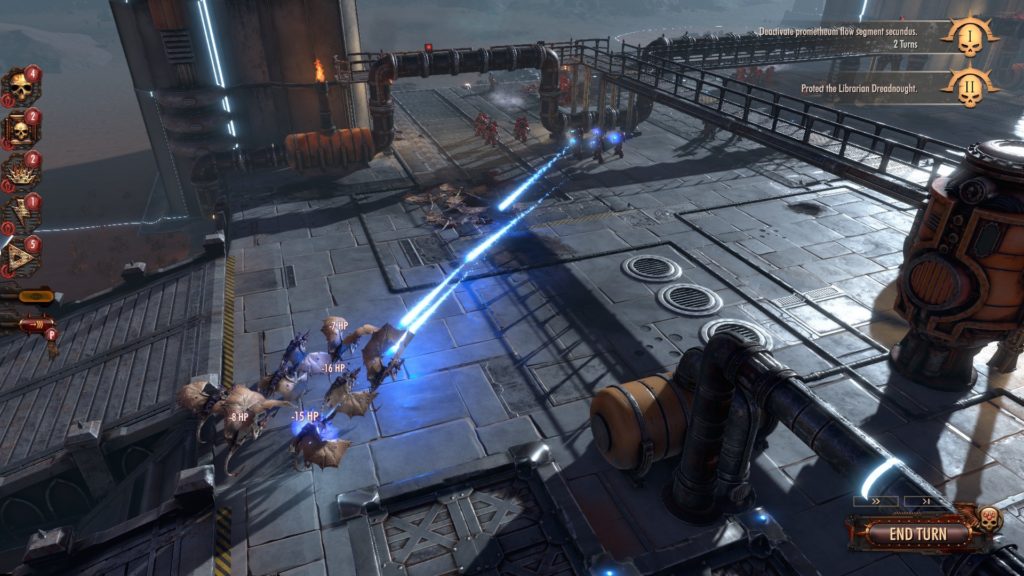 Argomenti correlati a:
Warhammer 40,000: Battlesector è ora disponibile su Xbox Game Pass e PlayStation
---