La beta multigiocatore di Warcraft III: Reforged sta per iniziare, con l'accesso limitato a Orchi e Umani in matchmaking 1v1 e 2v2. Non Morti ed Elfi della Notte, oltre ad altre modalità di gioco, saranno aggiunti nelle settimane successive.
Gli inviti alla beta multigiocatore saranno inviati nelle prossime settimane. I primi inviti saranno mandati a chi ha acquistato l'edizione Spoils of War, mentre le ondate successive raggiungeranno altri giocatori, come quelli che hanno preacquistato l'Edizione standard di Warcraft III: Reforged.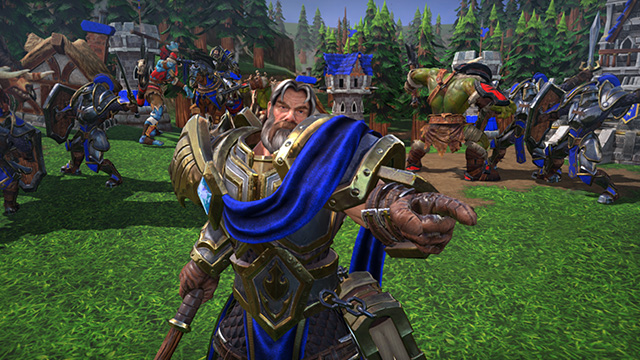 Edizione Spoils of War
Oltre all'accesso alla beta, chi ha acquistato l'edizione Spoils of War ottiene qualcosa in più.
Oltre alla cavalcatura Carro dei Morti per World of Warcraft, a Thrall, Anub'arak, Jaina e Tyrande per Heroes of the Storm e al dorso delle carte Terza Guerra per Hearthstone, l'edizione Spoils of War contiene:
Modelli di Warcraft III: Reforged
Thrall Campione dell'Orda
Marefiero Figlia del Mare
Arthas Re Caduto
Cenarius Incubo di Smeraldo
Overwatch
Icone : Umano, Orco, Non Morto, Elfo della Notte e Re dei Lich
Spray animati: Fante, Grunt, Ghoul e Arciera
Diablo III: mascotte Mal'Ganis
StarCraft II: skin per la console
StarCraft: Remastered: console Spoils of War
Warcraft III: Reforged è il rifacimento, da cima a fondo, dell'innovativo gioco di strategia in tempo reale del 2002 di Blizzard Entertainment Warcraft III: Reign of Chaos e della sua premiata espansione Warcraft III: The Frozen Throne. Scopri di più riguardo Warcraft III: Reforged sul sito ufficiale.
Argomenti correlati a:
Warcraft III: Reforged, la beta multiplayer sta per partire
---