Vertigo Games, la divisione publishing e sviluppo dei titoli VR di PLAION Group, celebra l'uscita del visore PlayStation®VR2 con il lancio degli acclamati After the Fall e Unplugged: Air Guitar per la nuova piattaforma. Lo sviluppatore porterà inoltre Hellsweeper VR su PS VR2 nel Q2 del 2023. Che sia attraverso l'azione shooting cooperativa di After the Fall, le sfide ritmiche di Unplugged: Air Guitar o l'intenso combattimento contro i demoni di Hellsweeper VR, Vertigo invita i giocatori di tutto il mondo a immergersi nella realtà virtuale. I trailer sono disponibili qua di seguito:
Trailer di lancio di After the Fall
Trailer PSVR2 di Unplugged: Air Guitar
Trailer PSVR2 di Hellsweeper: VR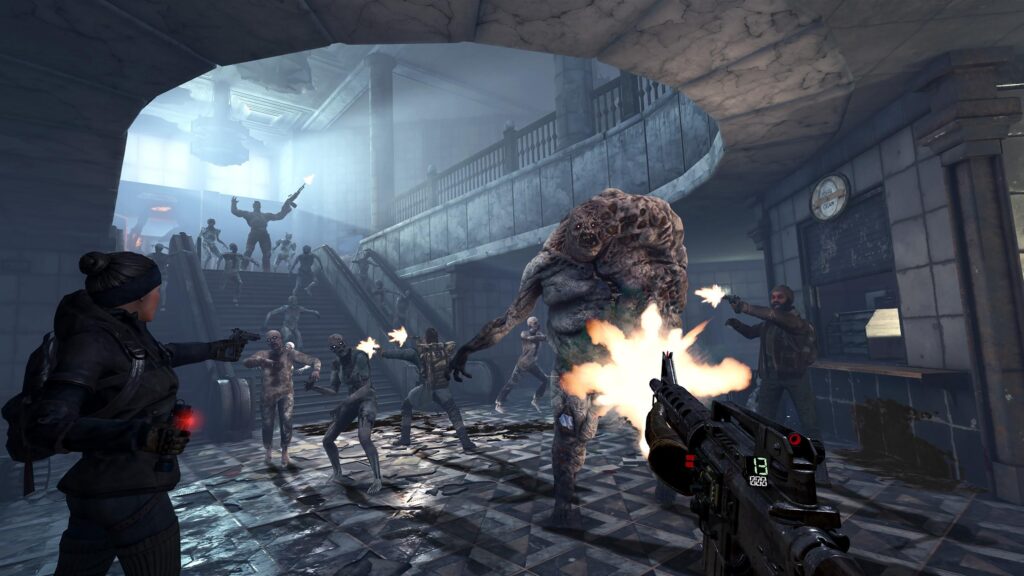 AFTER THE FALL
In After the Fall, i giocatori potranno unirsi a un massimo di tre amici per affrontare un ambiente post-apocalittico pieno di zombie agghiaccianti. Con un'intensa modalità cooperativa a quattro giocatori e basato sul cross-play, After the Fall offre un gameplay ricco di azione che è stato perfezionato e migliorato per adattarsi alle capacità tecniche di PlayStation®VR2. Per i giocatori che possiedono già la versione digitale PS VR1 del gioco, è possibile effettuare l'aggiornamento gratuito alla versione digitale PS5 e ottenere la skin esclusiva PlayStation Road warrior, valida sia per l'edizione normale che per quella Deluxe. Altre nuove caratteristiche includono:
Campo visivo migliorato a 110°
Grafica nitida 4K HDR
Un gunplay davvero coinvolgente (feedback aptico del visore e dei controlli + grilletti adattivi)
Multiplayer cross-platform completo
Inoltre, l'aggiornamento Descension uscirà per tutte le piattaforme contemporaneamente al lancio di PS VR2. Descension, l'update più grande del titolo ad oggi, aggiunge due nuove mappe (Hospital e Subway) e una serie di correzioni alla qualità della vita. After the Fall: Complete Edition è ora disponibile su PS VR2 e include la Frontrunner Season, più gli aggiornamenti Reclamation e Descension. I nuovi giocatori abbonati a Playstation Plus possono acquistare After the Fall: Complete Edition con uno sconto al lancio del 15% per sbloccare la Skin Road Warrior, esclusiva Playstation!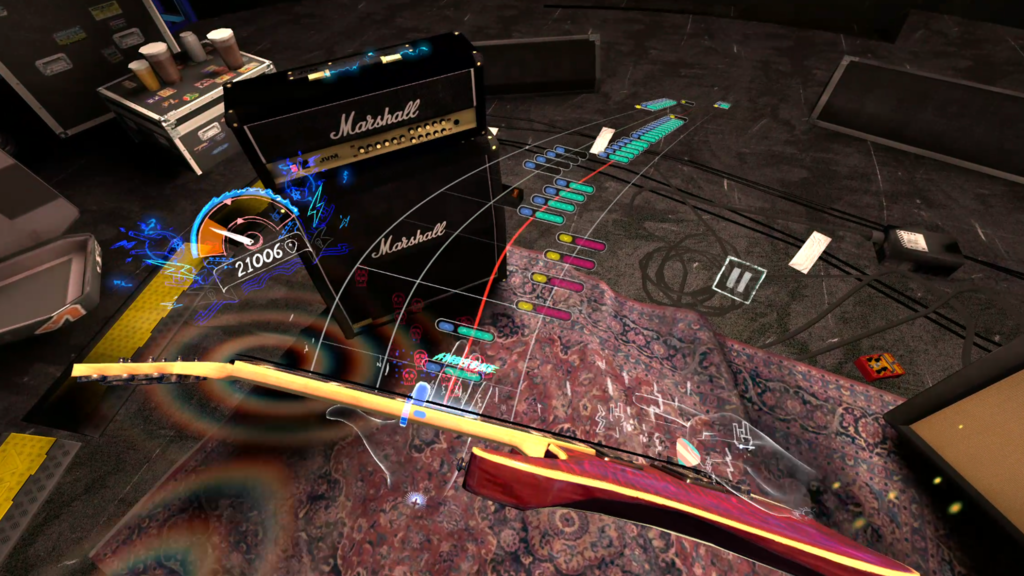 UNPLUGGED: AIR GUITAR
Unplugged: Air Guitar è il gioco di chitarra VR acclamato dalla critica e vincitore del Quest VR Game of the Year 2021, prodotto dal chitarrista capo della celebre serie Guitar Hero. Con canzoni di successo di leggende del rock come Weezer, The Offspring e Ozzy Osbourne, Unplugged: Air Guitar invita tutti i giocatori a entrare a gamba tesa nella storia del rock and roll, con supporto VR integrato e classifiche globali per mostrare le proprie abilità. L'inconfondibile gameplay chitarristico del gioco è stato completamente riprogettato per il controller Dual Sense di PlayStation VR2 con l'obiettivo di portare la pluripremiata esperienza di chitarra virtuale al pubblico di PlayStation VR, con oltre 55 canzoni e Satchel degli Steel Panther pronto ad aiutare i giocatori a raggiungere le vette della fama! Unplugged: Air Guitar è disponibile da oggi in digitale su PlayStation VR2.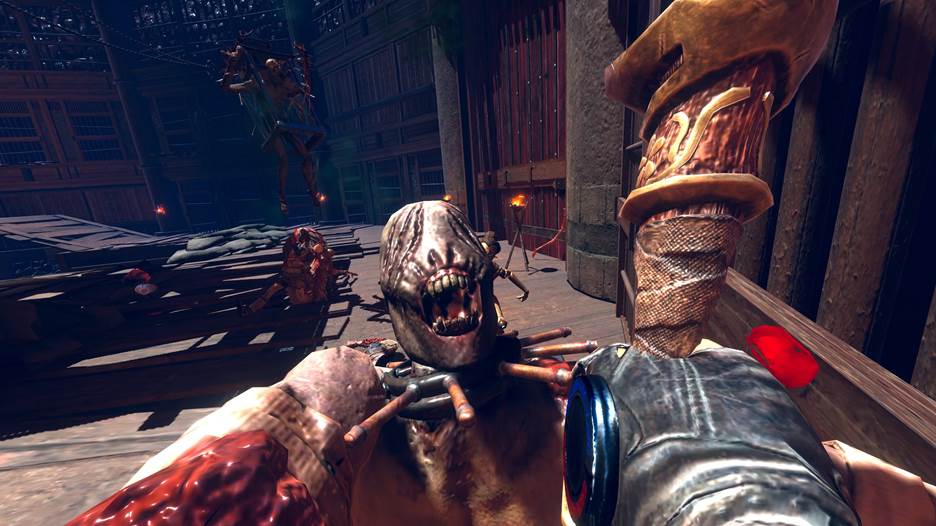 HELLSWEEPER VR
Dai creatori di Sairento VR, Hellsweeper VR è un gioco roguelike di combattimento in prima persona in cui si assume il ruolo di un non-morto immortale, incaricato di entrare all'inferno con l'unica missione di eliminare le sue anime malvage. Grazie alla combinazione di movimento intenso, azione in stile arcade e fisica semi-realistica, Hellsweeper VR permette di scatenare la propria potenza come mai prima d'ora. I giocatori potranno far roteare i nemici in aria, tagliarli a metà usando poteri psichici, usare gli arti nemici mozzati come delle clave ed effettuare colpi violenti che ridurranno i nemici in un mucchio di cenere sanguinolenta: non importa lo stile di gioco, le possibilità distruttive sono infinite! Il titolo è in arrivo su PlayStation VR2 nel secondo trimestre dell'anno, ma è già possibile aggiungerlo nella propria lista dei desideri QUI.
Argomenti correlati a:
VERTIGO GAMES PORTA AFTER THE FALL, UNPLUGGED: AIR GUITAR E HELLSWEEPER VR SU PlayStation VR2
---