Fatshark ha annunciato il lancio della terza mappa gratuita di Drachenfels dedicata ai giocatori del loro pluripremiato Warhammer: Vermintide 2 .
The Enchanter's Lair
Nella nuova mappa gratuita di Warhammer: Vermintide 2 , la gioiosa banda di eroi comunemente noti come Ubersreik Five è finalmente – dopo un lungo e ostile viaggio – raggiunto Castle Drachenfels. Sfortunatamente, il nemico sta aspettando dentro, e non è uno scenario accogliente.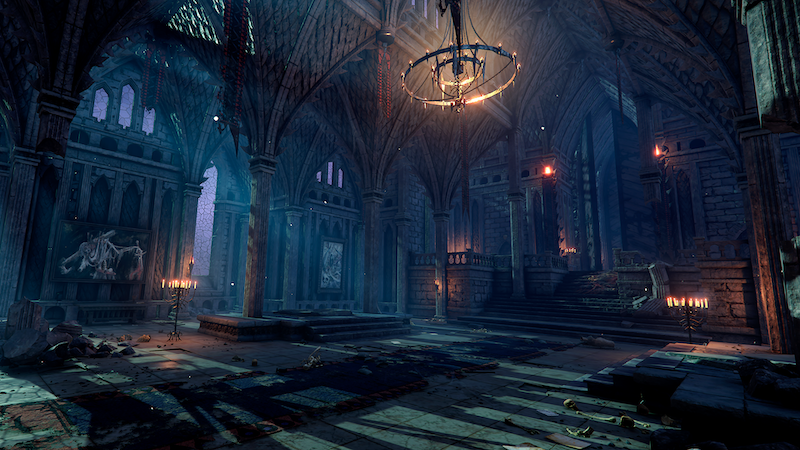 Download gratuito
La mappa Lair di Enchanter è gratuita e verrà scaricata automaticamente al successivo accesso a Steam.
"Siamo entusiasti di portare la terza e ultima mappa da Drachenfels a Vermintide 2", afferma Martin Wahlund, CEO Fatshark. "Questa è la terza nuova mappa quest'anno e questo è solo l'inizio di ciò che abbiamo pianificato per il 2020."
Il nuovo negoziante di cosmetici Lohner ha nuovamente rifornito il suo Emporium of Wonders con gli ultimi articoli di tendenza da luoghi sconosciuti. Lohner è come un mago nel trovare gli oggetti più affilati e nel metterli sugli scaffali del miglior negozio in città. "Milioni di clienti serviti" è uno slogan che potrebbe usare, ma non ha senso matematico con solo cinque clienti?
Argomenti correlati a:
VERMINTIDE 2: The Enchanter's Lair – La terza mappa gratuita di Drachenfels arriva oggi
---