Square Enix Ltd. ha annunciato che Voice of Cards: The Beasts of Burden™, l'ultima aggiunta al franchise di GdR unici basati sulle carte Voice of Cards, è ora disponibile in formato digitale su Nintendo Switch™, PlayStation®4 (PS4™) e PC (tramite Steam®). Dopo l'uscita di Voice of Cards: The Isle Dragon Roars™ e Voice of Cards: The Forsaken Maiden™, adesso è possibile giocare a questa terza avventura a turni della serie Voice of Cards, in cui tutto si svolge tramite l'uso delle carte.
Per vedere il trailer di annuncio visita:
Voice of Cards: The Beasts of Burden è il terzo capitolo della serie Voice of Cards, e trasporta i giocatori in un mondo illustrato presentato tramite l'uso delle carte. Adesso ci sarà la possibilità di intrappolare i mostri sconfitti nelle carte e usarli come abilità in combattimento. Scopri una nuova storia ambientata in un mondo afflitto da mille anni di odio tra i mostri e gli umani, in cui una ragazza perde la sua casa e giura vendetta contro i mostri. Così unisce le forze con un ragazzo misterioso, con cui affronterà un viaggio verso l'ignoto e scoprirà il destino di un mondo distrutto.

Quest'esperienza di gioco unica vede il ritorno dei creatori dei giochi precedenti della serie Voice of Cards, dell'amata serie NieR™ e della serie Drakengard®, tra cui: Il direttore creativo YOKO TARO (serie NieR, serie Drakengard), il direttore musicale Keiichi Okabe (Drakengard 3, serie NieR) e il designer dei personaggi Kimihiko Fujisaka (serie Drakengard).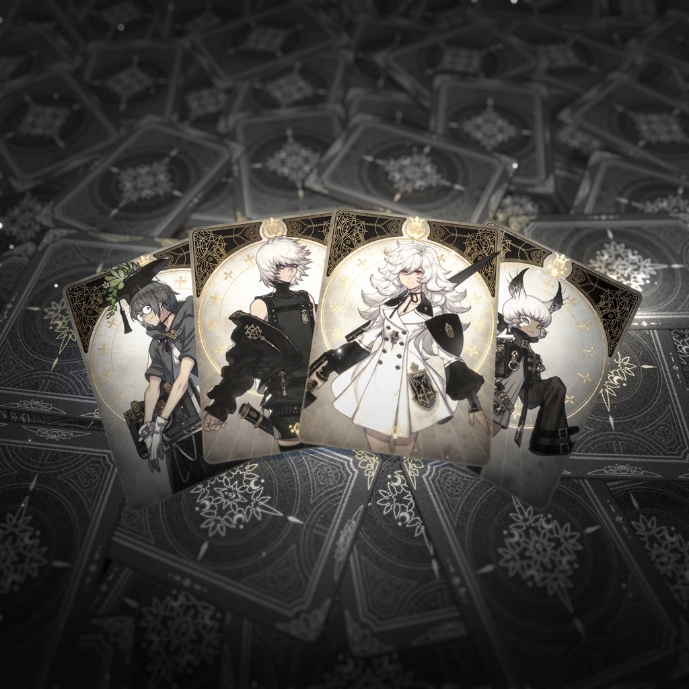 I fan di YOKO TARO possono acquistare il set della Digital Deluxe Edition, che include il gioco Voice of Cards: The Beasts of Burden e vari DLC basati sullo stile dell'acclamato GdR per dispositivi mobili NieR Re[in]carnation, tra cui: 
Abiti delle genti della Gabbia: cambia gli abiti della protagonista e dei suoi compagni.
Dorso carte di un certo manuale: sostituisce il dorso delle carte con un motivo ispirato a un certo manuale per esperti.
Pedina di Mama: sostituisce la pedina del giocatore con una ispirata a Mama.
Dadi dei cercatori di storie: sostituisce i dadi con altri ispirati a Mama e Carrier.
Arena della Gabbia: sostituisce l'arena e lo scrigno delle gemme con un motivo ispirato alla Gabbia.
Tavolo del salvataggio: sostituisce il tavolo con un motivo ispirato alla schermata del gacha.
Tema della reincarnazione: sostituisce la musica con un brano ispirato alla storia di una ragazza e di un mostro.
Collezione pixel: sostituisce tutte le illustrazioni di mostri e personaggi con versioni pixel.
Argomenti correlati a:
USA IL POTERE DEI MOSTRI IN VOICE OF CARDS: THE BEASTS OF BURDEN, ORA DISPONIBILE
---