In arrivo il prossimo 30 novembre su console PlayStation 4, PlayStation 5, Xbox One, Xbox Series X | S, Nintendo Switch, Until the Last Plane vi porta all'interno dell'inferno della II Guerra Mondiale.
Questa è la storia di persone che hanno combattuto nella seconda guerra mondiale, coraggiosi piloti che hanno volato attraverso i vasti cieli e gli ingegneri intelligenti che li hanno aiutati gestendo i loro aerei. In Until the Last Plane, sei stato assegnato alla gestione di un aeroporto. Spendi saggiamente le tue risorse militari, recluta piloti e crea le parti giuste per i tuoi aerei. Quando sei pronto, invia uno squadrone per portare a termine la prossima missione critica!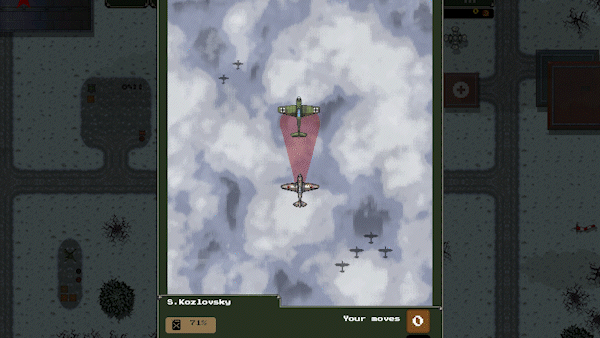 Il gameplay in Until the Last Plane è vario, stimolante e personalizzabile. Dalla riparazione di aerei e la gestione della tua officina ai combattimenti aerei e il completamento di mini giochi per sganciare bombe sui bersagli durante le missioni e altro ancora, l'intero ciclo di preparazione ed esecuzione è rappresentato con meccaniche di gioco uniche. Padroneggiali tutti per mantenere la macchina da guerra in funzione a tuo favore.
– Scegli tra diverse nazioni giocabili, ognuna con più campagne!
– Ripara e schiera 6 tipi di aerei per ogni nazione.
– Gestisci carburante, munizioni e altre risorse militari!
– Utilizza il sistema di creazione dei pezzi di ricambio e assegna i meccanici per la costruzione.
– Partecipa a eventi decisionali critici!
Argomenti correlati a:
Until the Last Plane in arrivo su console il 30 novembre
---