Total War:WARHAMMER II accoglierà a breve, il prossimo 23 gennaio 2018, una nuova espansione "Rise of the Tomb Kings", tutta da non perdere per i fan e i giocatori dello strategico e war game a 360 gradi. Questa volta si scopre una tomba che forse doveva rimanere nascosta. Il nuovo video trailer è disponibile in basso.

Attraverso gli aridi deserti del Nehekhara, un tempo fiero, legioni di guerrieri scheletrici e grandi e terrificanti costrutti si levano dalle sabbie per servire i loro padroni senza età. I Re dei Sepolcri si sono risvegliati – per ricostruire il loro glorioso impero!
Nuovo in entrambe le campagne Eye of the Vortex e Mortal Empires in Total War: WARHAMMER II, il pacchetto Rise of the Tomb Kings introduce un'esperienza di campagna completamente nuova con una serie di meccaniche di gioco specifiche per la gara, obiettivi di vittoria. In battaglia, i Re dei Sepolcri contano innumerevoli unità scheletriche, sostenute da imponenti costruzioni in pietra come la Tomb Scorpion, la Necrosphinx e il colossale Hierotitan.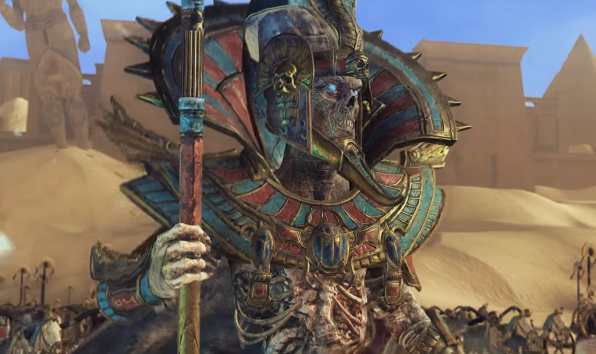 In risposta al feedback dei giocatori, Rise of the Tomb Kings non contiene una campagna aggiuntiva, ma invece 2 Legendary Lords aggiuntivi per un totale di quattro, con le loro abilità, caratteristiche, catene di missioni, leggendari equipaggiamenti e sfide situazionali. I giocatori possono partecipare alle campagne dei Tomb Kings come Settra the Imperishable, Khalida, Khatep e Nagash, ex luogotenente, il maligno Arkhan the Black.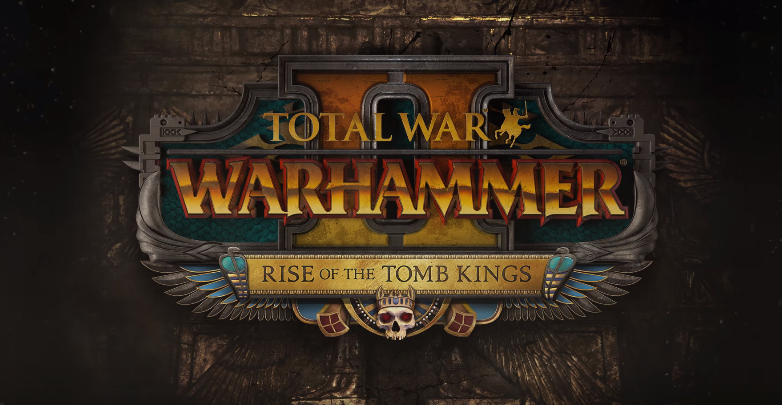 I dettagli completi sul contenuto unico di Rise of the Tomb Kings si possono trovare nell'ultimo post del blog di Total War: QUI
Fonti: Creative Assembly, Games Workshop, SEGA
Argomenti correlati a:
Total War: WARHAMMER II, ecco "Rise of the Tomb Kings" – Video Trailer
---