Il gioco di strategia storico acclamato dalla critica Through the Darkest of Times è ora disponibile nei negozi al dettaglio. Through the Darkest of Times mette il giocatore nei panni di un combattente della resistenza civile la sera stessa in cui Adolf Hitler e il partito nazista sono saliti al potere.
Sviluppato da Paintbucket Games di Berlino, Germania, Through the Darkest of Times mette i riflettori sugli eroi quotidiani non celebrati, che hanno resistito e combattuto i nazisti dal 1933 al 1945. In quattro capitoli, guiderai un piccolo gruppo e proverai a conquistare i cuori e le menti delle persone, per organizzare più proteste, più disobbedienza, e più resistenza. Alla fine, il tuo gruppo diventa abbastanza forte da colpire effettivamente obiettivi fascisti scelti – se non vieni catturato dalla Gestapo, la polizia segreta tedesca nel Terzo Reich. Dovrai affrontare molte decisioni difficili e sentire la pressione di inviare membri del team in missioni rischiose.
Through the Darkest of Times è ora disponibile come prodotto al dettaglio per PC.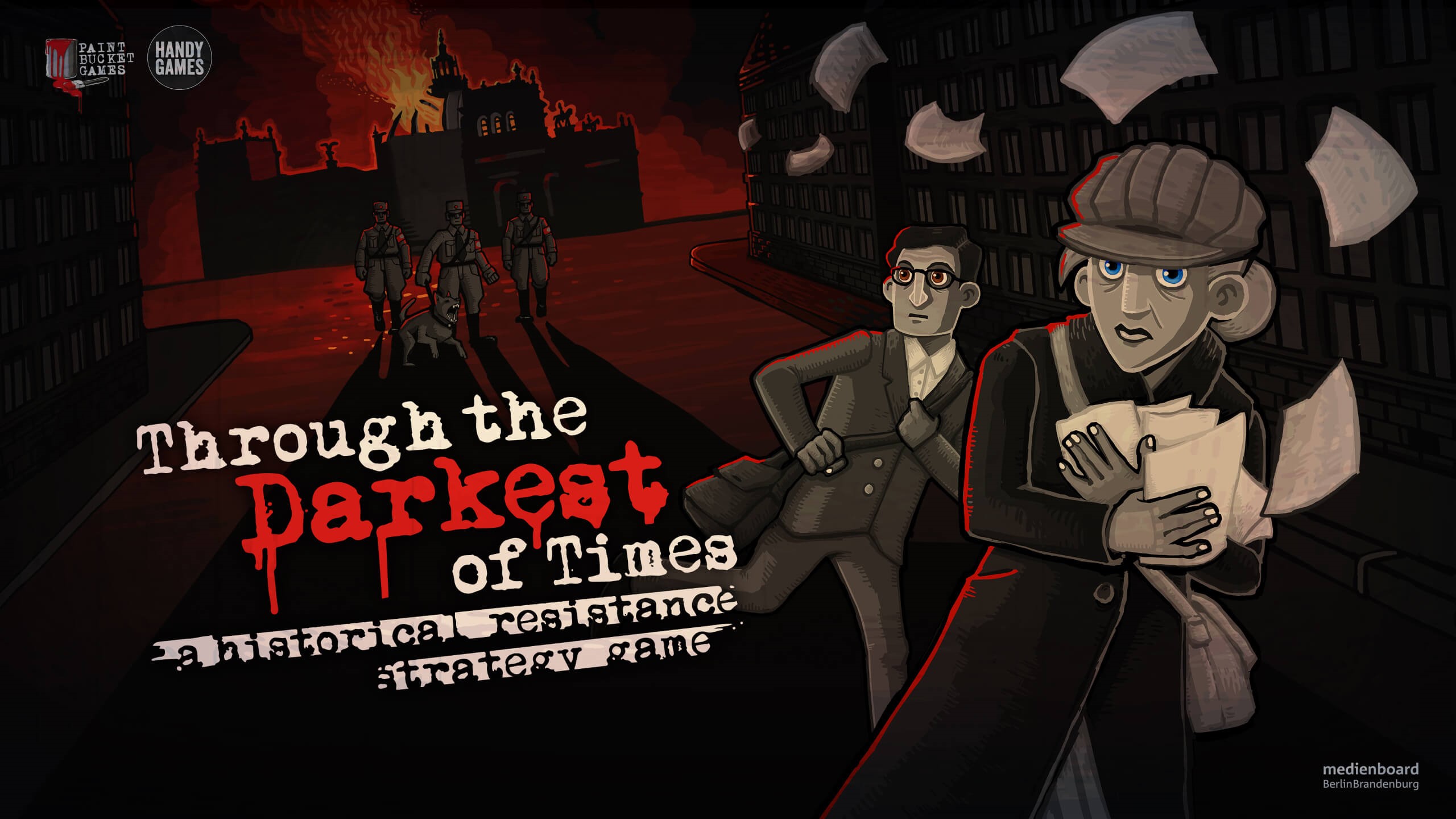 About Through the Darkest of Times
Through the Darkest of Times è uno storico gioco di strategia di resistenza. Il suo obiettivo è trasmettere l'atmosfera cupa del periodo e le lotte reali delle persone comuni che vivono nel Terzo Reich. L'accuratezza storica significa che un piccolo gruppo di combattenti della resistenza non cambierà l'esito della guerra, né preverrà tutte le atrocità dei nazisti, ma farà sicuramente tutto ciò che è in loro potere per salvare quante più vite possibili e inibire il fascista sistema nel miglior modo possibile.
Caratteristiche principali
Scopri 4 capitoli storicamente accurati
Combatti per la libertà, indebolisci il regime e guida il tuo gruppo di resistenza
Pianifica le attività, trova collaboratori e non farti prendere
Senti il ​​peso della responsabilità mentre prendi decisioni difficili e affronti conseguenze disastrose
Scene ed eventi espressionistici splendidamente illustrati
Argomenti correlati a:
Through the Darkest of Times, lo strategico storico ora è anche in versione retail
---