THQ Nordic e Nine Rock Games sono lieti di annunciare una nuova partnership con Remington per Way of the Hunter, un videogioco di simulazione di caccia top di gamma con immagini di alta qualità. In autunno, il 16 agosto, Way of the Hunter sarà disponibile su tutte le principali piattaforme di gioco.
Way of the Hunter offre un'autentica esperienza di caccia che include scouting e spotting, tracking, maneggio delle armi e tassidermia. Come parte dell'accordo di partnership, le iconiche munizioni e armi da fuoco di Remington verranno utilizzate durante il gioco.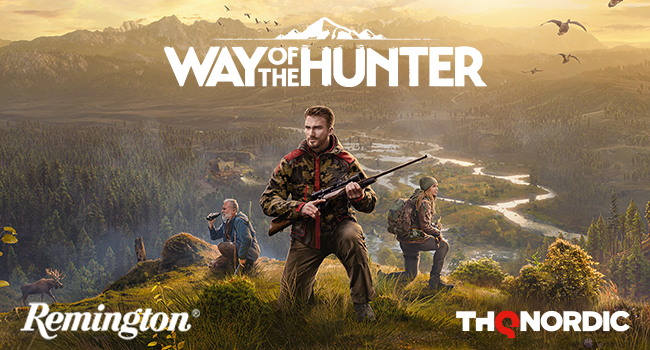 "Siamo entusiasti di poter collaborare con Vista Outdoors e come parte di quella Remington, un marchio americano veramente storico e affidabile con anni di solida storia. Sono particolarmente felice di dire che con l'inclusione di Vista Outdoors e Remington, siamo in grado di offrire una delle migliori e più autentiche esperienze di caccia fino ad oggi", afferma Jonathan Riedler, produttore di THQ Nordic.
Oltre alle autentiche esperienze di caccia offerte all'interno del gioco, ci sono animazioni di animali realistiche che dimostrano il comportamento della mandria in una varietà di selvaggina grande e piccola. La trama si intreccia con elementi naturali che promuovono la caccia etica mentre sviluppano un sistema di trofei che classifica gli animali in base alle loro caratteristiche per un'esperienza di caccia unica in ogni simulazione.
Argomenti correlati a:
THQ Nordic e Nine Rock Games in partnership con Remington per Way of the Hunter
---