Rival Games, l'acclamato sviluppatore di Alien: Blackout, e Skybound Entertainment, una società specializzata in prodotti d'intrattenimento multipiattaforma, ha annunciato che Thief of Thieves: Season One sarà disponibile dal 12 novembre su Nintendo eShop per Nintendo Switch.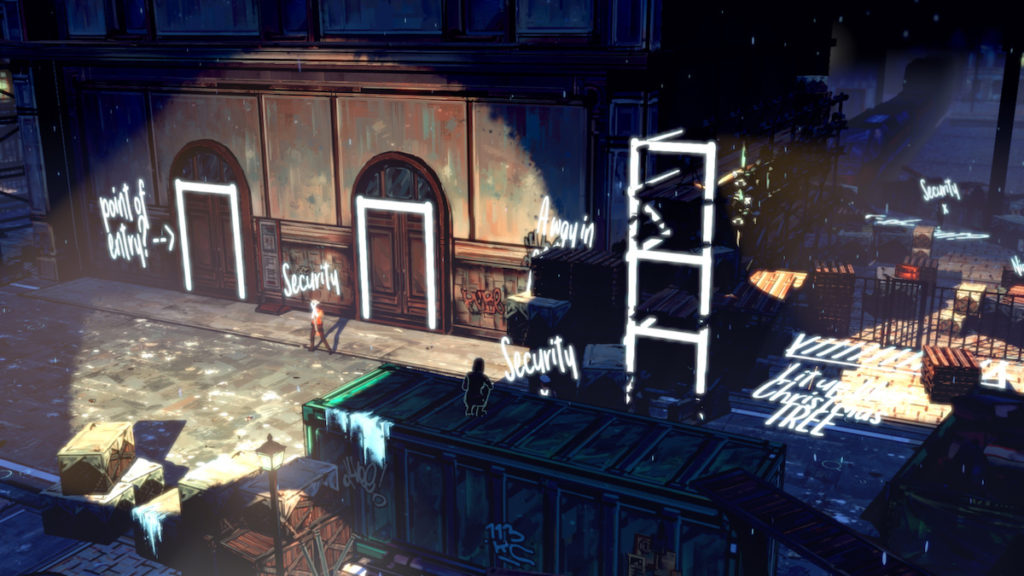 Thief of Thieves: Season One consente di impersonare la ladra Celia impegnata a sfruttare le proprie doti di furtività e ingegneria sociale, oltre all'aiuto da parte del suo team, per eseguire alcuni furti di alto profilo in tutto il mondo. Originariamente diviso in quattro volumi e rilasciato separatamente su Steam e Xbox One, l'intera antologia sarà ora disponibile al lancio.
Basata sulla premiata serie a fumetti di Robert Kirkman, Thief of Thieves: Season One narra la storia di Celia, la pupilla del ladro professionista Conrad "Redmond" Paulson, che si unisce a un nuovo team di criminali per diventare una vera ladra. Ogni furto richiede un'attenta pianificazione con la propria squadra, un ingresso furtivo, la capacità di reagire a ogni eventuale ostacolo e un'abile fuga, sfruttando sia la furtività che la furbizia, dopo tutto, la violenza è ciò che distingue i ladri dai criminali. Familiarizza con la tua squadra e scegli il tuo approccio sul campo. Ma fai attenzione, perché le scelte che farai determineranno l'andamento narrativo e potrebbero avere conseguenze drastiche.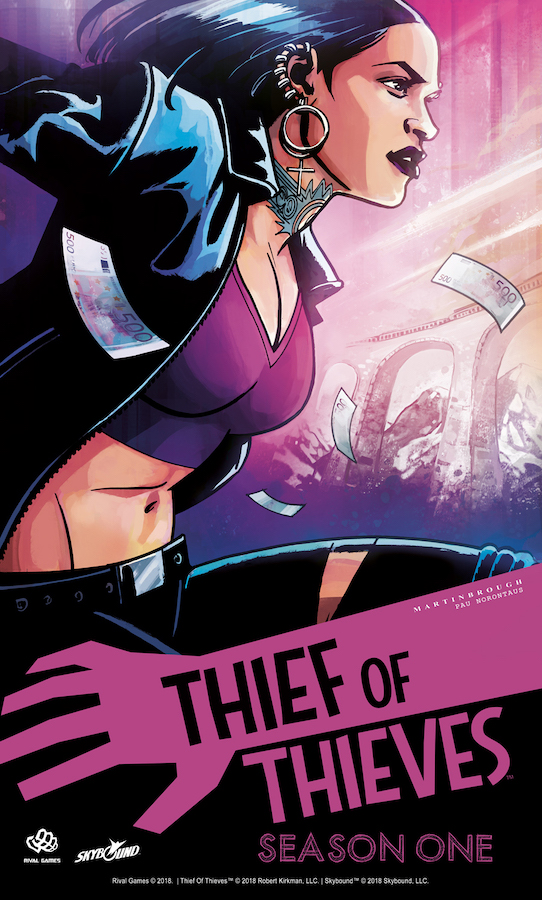 Thief of Thieves: Season One è sviluppato dallo studio finlandese indipendente di Rival Games, in collaborazione con Skybound Entertainment. La storia si alterna tra scene a fumetti e fasi di gioco, mentre Celia avanza nei diversi scenari, tra ricevimenti e cantieri edili, usando le sue abilità  furtive e di ingegneria sociale.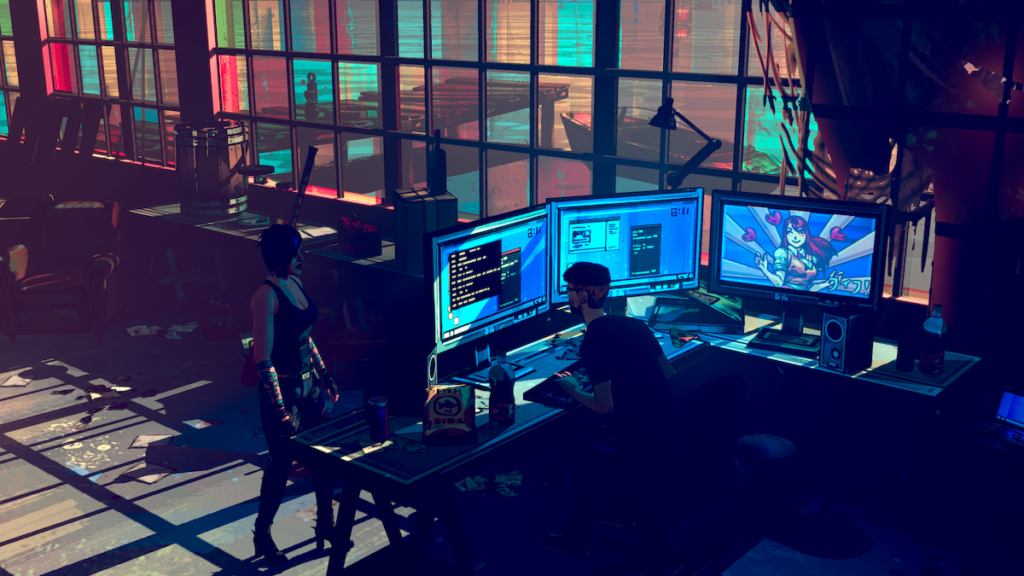 Lo stile grafico davvero unico combina fumetti 2D disegnati a mano con ambientazioni 3D, dando vita a un'esperienza narrativa senza interruzioni. Shawn Martinbrough, il grafico del fumetto di Thief of Thieves: Season One, ha fornito alcune indicazioni alla base di molti dei nuovi carismatici personaggi, portati in vita dalla voce di doppiatori come Fryda Wolff (Mass Effect: Andromeda), Stephen Stanton (Rogue One), Emily O'Brien (Death Stranding), Cissy Jones (Firewatch, The Walking Dead: Season 1), Fred Tatasciore (Kung-Fu Panda 2) ed Elias Toufexis (Deus Ex: Human Revolution).
Argomenti correlati a:
Thief of Thieves: Season One di Robert Kirkman annunciato per Nintendo Switch
---