The Lord of the Rings: Return to Moria, l'unico videogioco di survival crafting ambientato nella Quarta Era della Terra di Mezzo, iconico mondo fantastico creato da JRR Tolkien. 
Svelato nell'Epic Games Summer Showcase durante il Summer Game Fest , The Lord of the Rings: Return to Moria segue i Nani della Terra di Mezzo mentre si imbarcano in un'avventura originale per reclamare e ripristinare la loro patria nanica di Moria.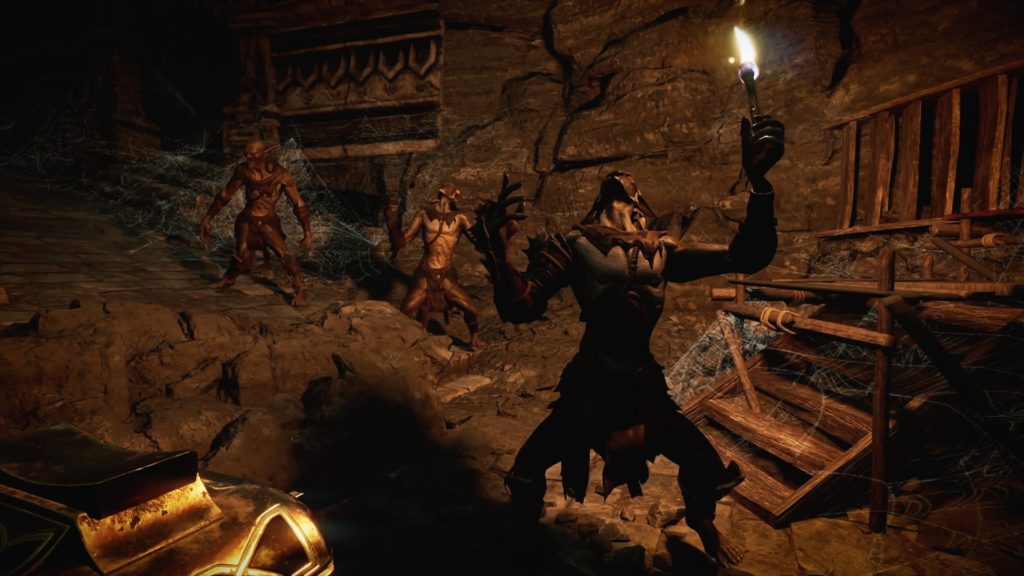 The Lord of the Rings: Return to Moria sarà disponibile esclusivamente su PC tramite l'Epic Games Store quando verrà lanciato nella primavera del 2023.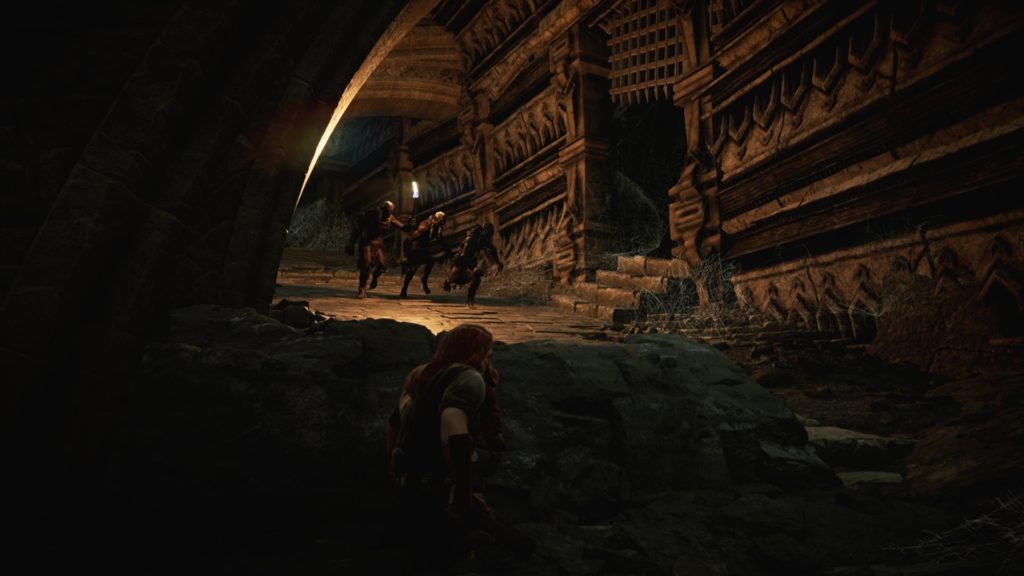 "Siamo più che entusiasti che i Nani tornino a Khazad-dûm! Grazie ai nostri amici di North Beach Games e Free Range Games, ci addentreremo insieme nelle Misty Mountains, entro questo periodo l'anno prossimo. Speriamo che ti unirai a noi!" esclamò con entusiasmo Fredrica Drotos della Terra di Mezzo.
La storia de The Lord of the Rings: Return to Moria porta i giocatori oltre i libri e nella Quarta Era della Terra di Mezzo, il mondo fantastico creato da JRR Tolkien. Evocati sulle Montagne Nebbiose da Lord Gimli Lockbearer, i giocatori prendono il controllo di una compagnia di Nani con il compito di reclamare le spoglie perdute dalla patria nanica di Moria, nota come Khazad-dûm o Dwarrowdelf, nelle profondità sotto i loro piedi. La loro ricerca richiederà forza d'animo, scavando nelle profondità delle Miniere di Moria per recuperare i suoi tesori. I giocatori uniranno le forze per sopravvivere, creare, costruire ed esplorare le iconiche miniere tentacolari. Spedizionieri coraggiosi dovranno essere vigili mentre attendono misteriosi pericoli.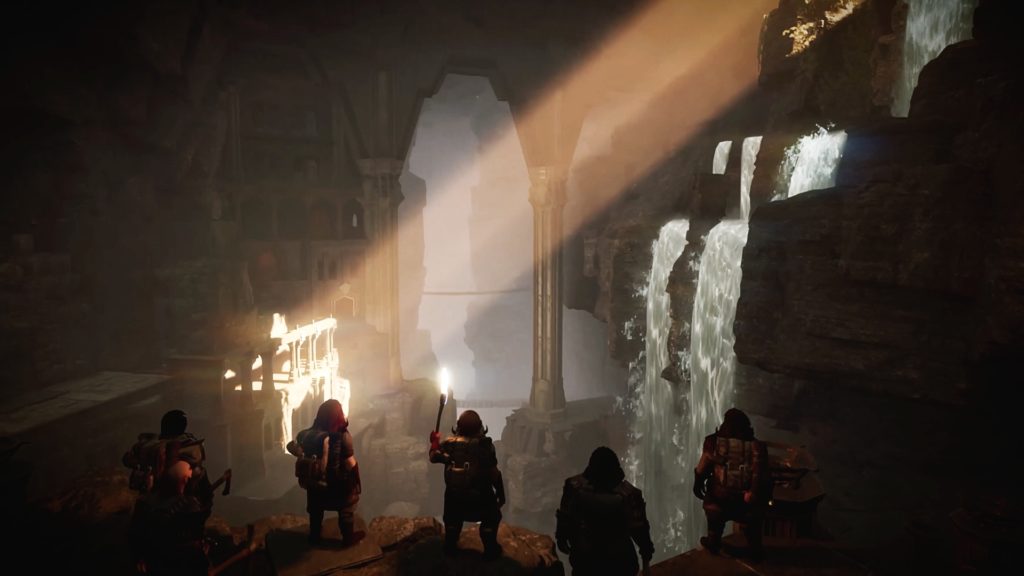 "Noi di Free Range Games siamo assolutamente entusiasti di rivelare finalmente The Lord of the Rings: Return to Moria", ha affermato Chris Scholz, CEO di Free Range Games. " JRR Tolkien e tutte le sue creazioni all'interno della Terra di Mezzo sono vicine e care ai nostri cuori, e questo progetto rappresenta una straordinaria opportunità per creare nuove esperienze nate da una delle più grandi storie mai raccontate. Stiamo riversando molta passione nel gioco per offrire ai giocatori un'esperienza indimenticabile".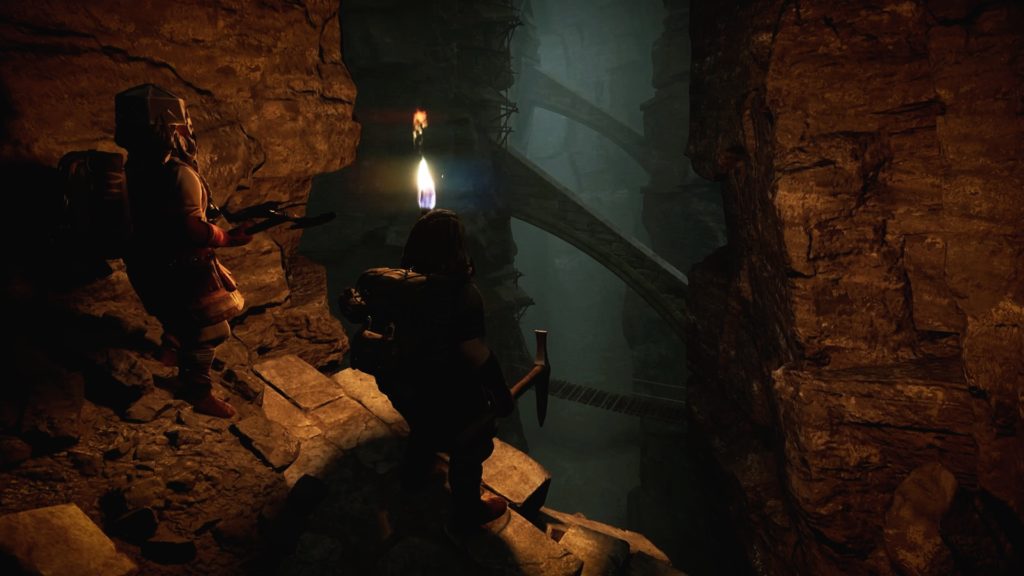 Il gioco offre infinite esperienze presentando un regno nanico di Moria generato proceduralmente, quindi non ci saranno due avventure uguali e ogni spedizione è percorribile da solo o online con i compagni. I giocatori possono estrarre per creare equipaggiamento e risorse maggiori, ma attenzione, l'estrazione fa rumore e il rumore creato nella quiete profonda minaccia di risvegliare i pericoli sottostanti: dove c'è rumore, c'è combattimento. Scava i misteri di tre montagne leggendarie, estrai metalli preziosi, lotta per sopravvivere e combatti contro forze indicibili per scoprire il segreto dell'Ombra che si nasconde all'interno.
Argomenti correlati a:
The Lord of the Rings: Return to Moria, tra survival e crafting nel mondo di JRR Tolkien
---