I giocatori potranno partire per avventure leggendarie in Trails into Reverie, seguendo le storie di Lloyd Bannings, Rean Schwarzer e dell'enigmatico "C"!
Questo capitolo culminante della serie Trails vanta uno dei più grandi roster di personaggi di sempre, presentati nel nuovo Trailer dei personaggi con alcuni dei volti nuovi e quelli più familiari ai fan.
Per uno sguardo approfondito ai personaggi di Trails into Reverie, il sito web ufficiale è stato recentemente aggiornato con tutte le biografie di questo incredibile roster.
Inoltre, è ancora possibile votare per il contest dedicato alla copertina reversibile di Trails into Reverie, che terminerà il 10 marzo 2023. Il design che vincerà verrà utilizzato nella copertina reversibile del gioco finale!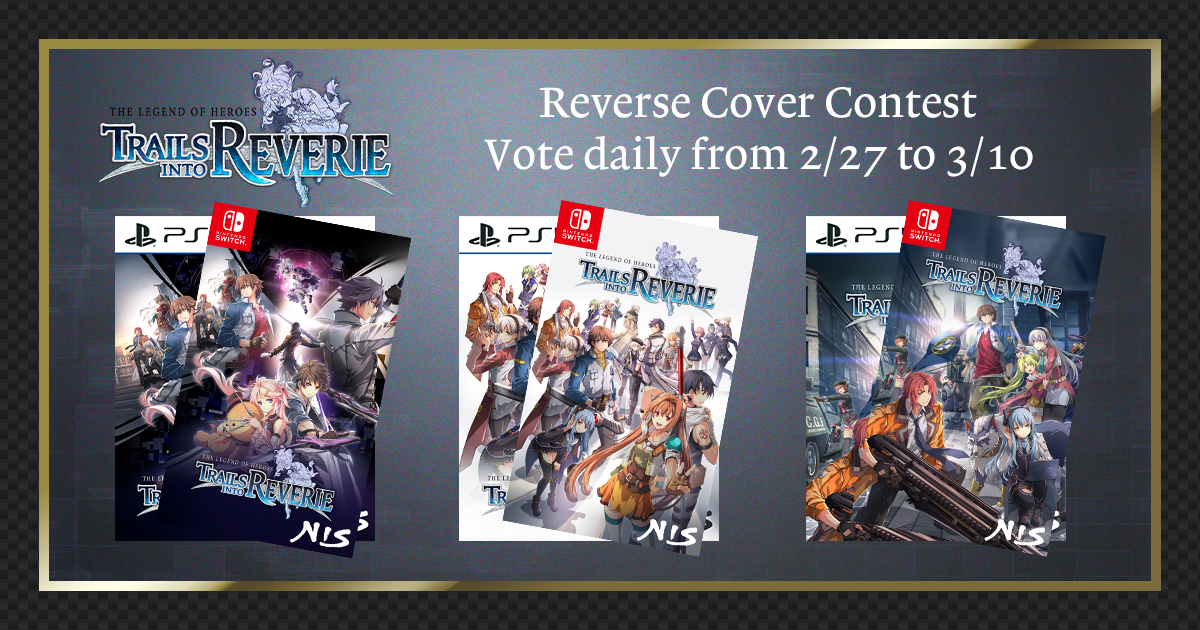 The Legend of Heroes: Trails into Reverie sarà disponibile su PC,
Nintendo Switch™, PS4™, e PS5™ dal 7 luglio 2023!
Argomenti correlati a:
The Legend of Heroes: Trails into Reverie Disponibile un trailer dedicato ai personaggi
---