SNK ha annunciato un altro team per l'imminente THE KING OF FIGHTERS XV, con TEAM ART OF FIGHTING, composto da Ryo Sakazaki, Robert Garcia e King, che tornerà alla serie principale dopo 21 anni.
SNK ha anche presentato un'altra squadra per il prossimo THE KING OF FIGHTERS XV, con una propria storia e finali. TEAM ART OF FIGHTING riunisce Ryo Sakazaki, Robert Garcia e King, che non fanno parte della stessa squadra da KOF 2000, 21 anni fa.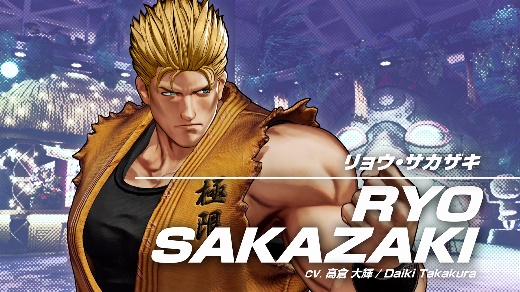 RYO SAKAZAKI
Ryo è il figlio e proprietario incaricato dei dojo di Takuma Sakazaki per la scuola di Karate Kyokugenryu. Da bambino, Ryo ha trascorso il suo tempo ad allenare il suo corpo e alla fine è diventato così potente da essere soprannominato The Invincible Dragon. Naturalmente, è estremamente volitivo e non risparmierà gli sforzi per portare a termine le cose. Ancora oggi continua ad allenarsi al massimo delle sue potenzialità.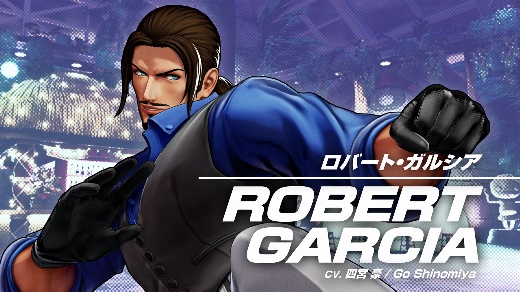 ROBERT GARCIA
Robert è l'assistente istruttore del dojo di Ryo. Legittimo erede della Fondazione Garcia in Italia, Robert si unì al dojo Kyokugenryu contro i desideri di suo padre e divenne rapidamente il miglior amico e compagno di allenamento di Ryo. Robert eccelle negli attacchi di calcio con le sue lunghe gambe. Robert ha anche sentimenti non così segreti per la sorella di Ryo, Yuri.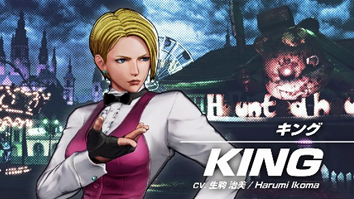 KING
Lo stile di combattimento di King è la sua forma di Muay Thai. È la proprietaria del bar Illusion e la sua alta statura consente alle sue gambe di fare davvero un pugno. Si unisce al team ART OF FIGHTING grazie all'invito di Ryo.
Argomenti correlati a:
THE KING OF FIGHTERS XV si arricchirà con il TEAM ART OF FIGHTING
---