Lo sviluppatore Vixa Games e l'editore Ravenage Games sono orgogliosi di annunciare The Crackpet Show , il gioco ricco di azione ispirato ai cartoni animati che combina elementi bullet hell ed elementi rogue-lite che esploderanno in Steam Early Access domani con uno sconto del 15% al lancio e a tempo limitato!

Rifatevi gli occhi con il caos che queste pazze creature possono scatenare nell'ultimo trailer di The Crackpet Show :
Ispirato ai classici cartoni animati pieni di sangue come Happy Tree Friends , The Crackpet Show mette i giocatori nel controllo di animali mutati in competizione per fama, fortuna e le loro vite. Gioca con un massimo di tre amici e scegli tra Cowie, Sharky, Bunny e Rusty per sparare attraverso le orde che ostacolano la sanguinosa celebrità. 
Questi mostri pelosi/alettati/piumati hanno accesso a dozzine di armi lasciate casualmente e vantaggi impilabili per falciare nemici rabbiosi e decimare potenti, e spesso grotteschi, boss. Il fallimento è comune.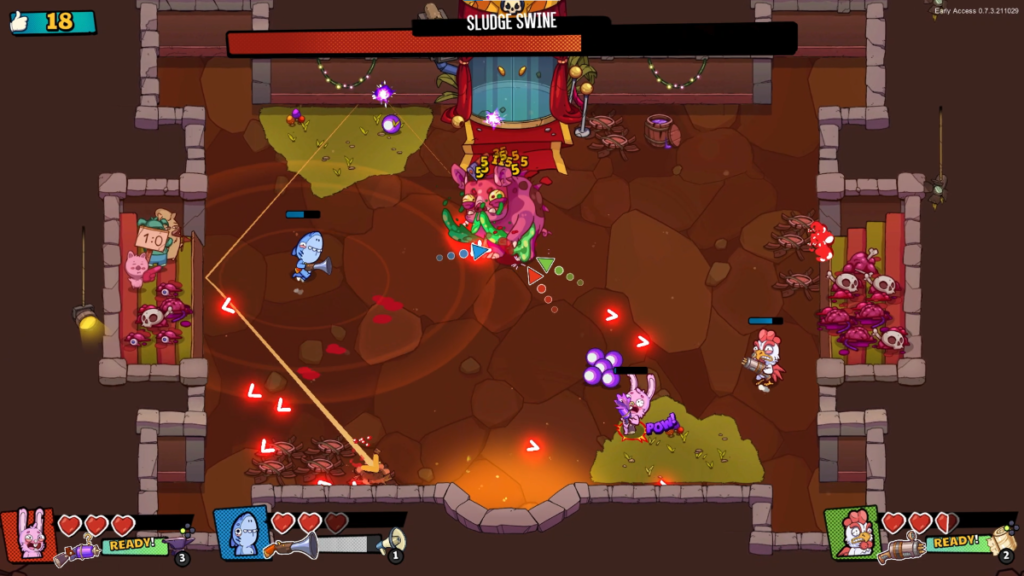 Davvero comune. Ma innumerevoli morti sono un piccolo prezzo da pagare per essere immortalati sul piccolo schermo! Spendi i Mi piace, guadagnati da membri del pubblico irriducibili, per potenziare armi, vantaggi e oggetti per essere più pericolosi in tutte le corse future.
Argomenti correlati a:
The Crackpet Show, l'action shooter roguelite arriva domani su Steam EA
---