Dotemu e lo sviluppatore Tribute Games in collaborazione con Nickelodeon hanno annunciato oggi Teenage Mutant Ninja Turtles: Shredder's Revenge sta portando la sua azione di rissa di ispirazione classica su Nintendo Switch. La notizia faceva parte della presentazione di Nintendo Indie World e segue la precedente conferma dell'arrivo del gioco su PC.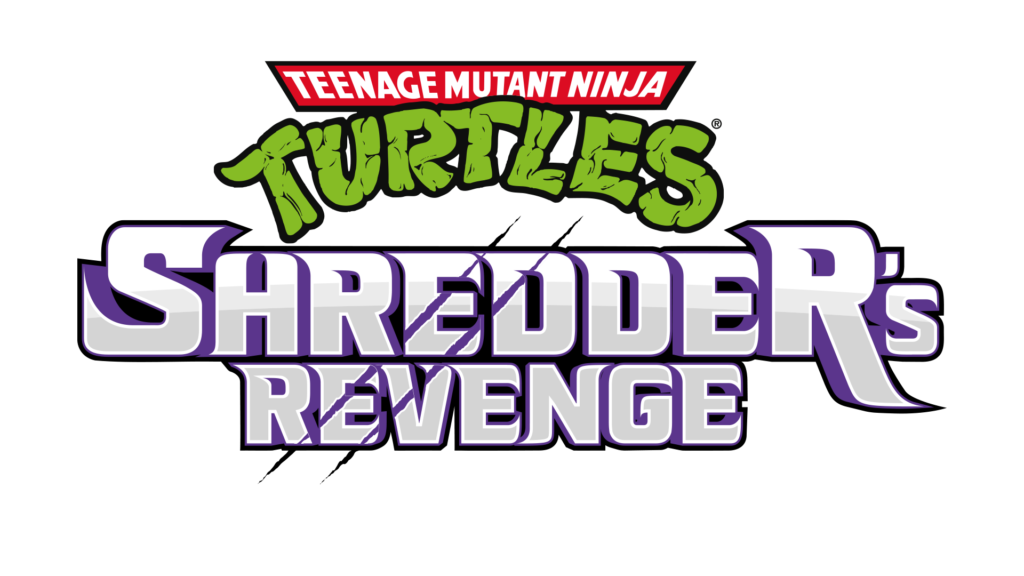 Durante il Nintendo Indie World Showcase, il co-fondatore di Tribute Games Jean-Francois Major e il CEO di Dotemu Cyrille Imbert hanno confermato che gli eroi in mezzo guscio stanno inseguendo il Foot Clan su Switch prima di condividere il nuovo gameplay. Le tartarughe scatenano mosse speciali radicali e combo nodose nel filmato, colpendo i nemici in aree che ricordano i classici giochi TMNT come Teenage Mutant Ninja Turtles: Turtles in Time . Cattura l'azione di scorrimento laterale visualizzando il gameplay qui:
Le vivaci battaglie di Teenage Mutant Ninja Turtles: Shredder's Revenge sono supportate dalla musica originale di Tee Lopes, compositore e arrangiatore precedentemente presente in Sonic Mania , League of Legends e Monster Boy and the Cursed Kingdom, tra le altre uscite. Un campione delle melodie energiche e malvagie di Lopes può essere ascoltato nel trailer di gioco di oggi.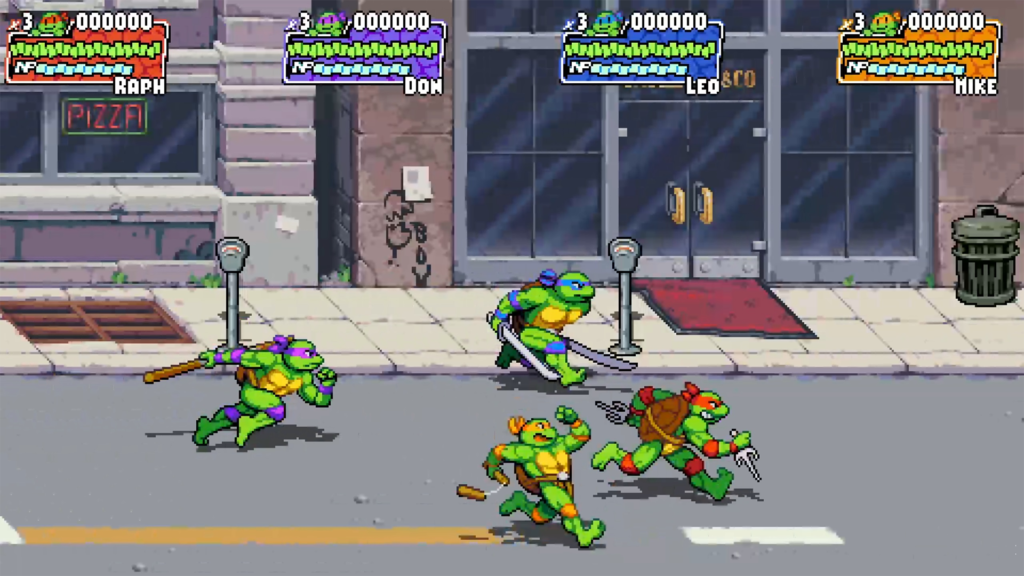 Ispirato all'iconico design delle Tartarughe del 1987, Teenage Mutant Ninja Turtles: Shredder's Revenge dà vita ai ninja più virtuosi di New York City con una splendida pixel art che sembrerebbe a casa nella tua sala giochi retrò preferita. Dagli scontri con rivali famigerati come Bebop e Rocksteady ai ritorni in luoghi caratteristici come Dimension X, Teenage Mutant Ninja Turtles: Shredder's Revenge è una celebrazione corposa dei classici picchiaduro TMNT con i suoi tocchi moderni.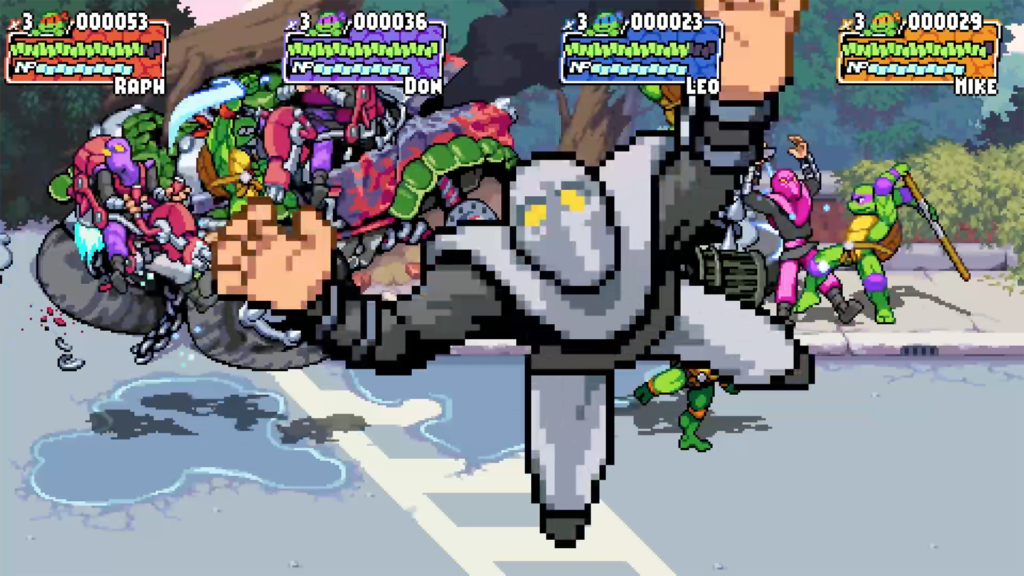 Teenage Mutant Ninja Turtles: Shredder's Revenge si unisce a due esperti di giochi retrò: Dotemu, lo sviluppatore ed editore noto per i porti fedeli, nonché remake impeccabili e continuazioni di amate serie di giochi tra cui Streets of Rage 4 , il grande successo nominato come miglior gioco d'azione al Game Awards 2020, così come l'imminente Windjammers 2 e l'apprezzatissimo Wonder Boy: The Dragon's Trap ; e Tribute Games, lo studio dietro IP originali a tema retrò tra cui Panzer Paladin , Flinthook e Mercenary Kings che incarnano lo spirito dei giochi classici in nuove esperienze. Tribute Games ospita anche i talenti chiave dell'acclamato gioco Scott Pilgrim vs. The World: The Game e Teenage Mutant Ninja Turtles pubblicato per Game Boy Advance nel 2007.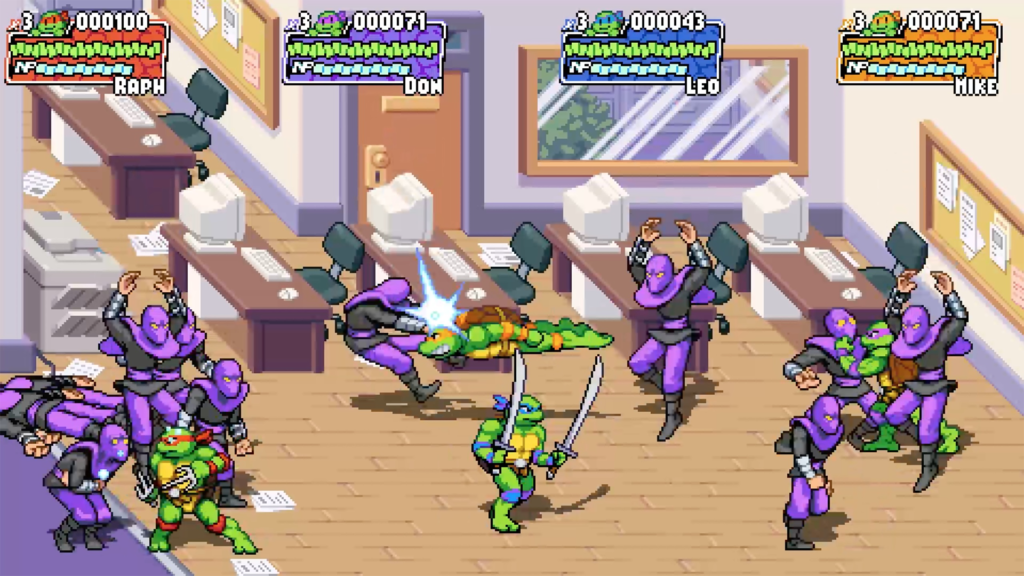 Argomenti correlati a:
Teenage Mutant Ninja Turtles: Shredder's Revenge in arrivo su Nintendo Switch, Kicks Shell nel nuovo trailer di gioco
---