Dotemu e Tribute Games , in collaborazione con Nickelodeon, pubblicano oggi il gioco Teenage Mutant Ninja Turtles: Shredder's Revenge su PC, PlayStation 4, Nintendo Switch, Xbox One e Game Pass. Con la modalità cooperativa di sei giocatori con tutte e quattro le tartarughe e il debutto in rissa giocabile dell'esperto di ninjutsu Master Splinter, dell'eroe armato di mazza da hockey Casey Jones e della focosa giornalista April O'Neil, i fan possono entrare e iniziare a combattere il Foot Clan a partire da oggi.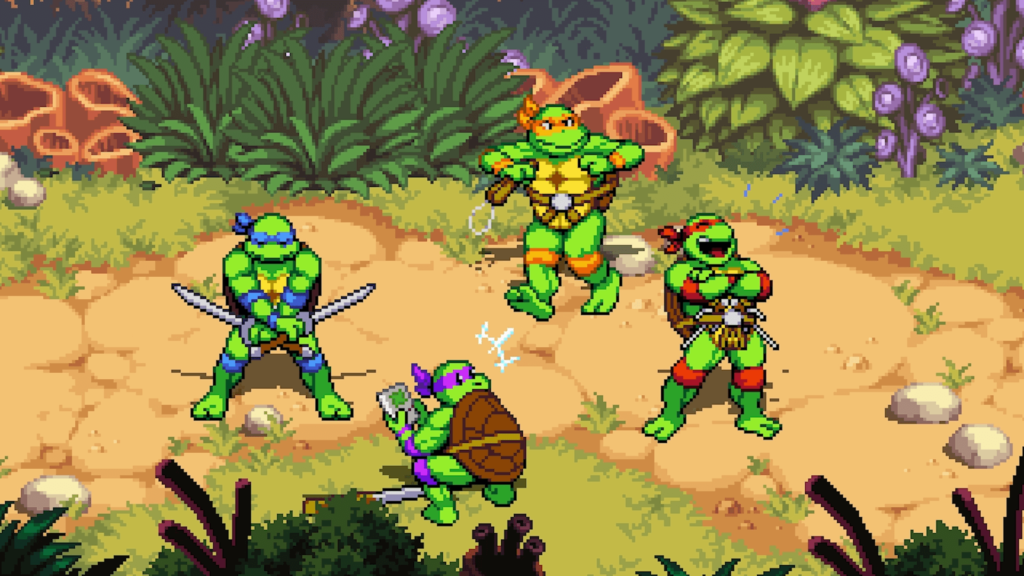 Teenage Mutant Ninja Turtles: Shredder's Revengesta offrendo uno sconto del 10% ai combattenti a base di pizza per la prossima settimana su Nintendo Switch e Xbox, per le prossime due settimane su PlayStation* e per le prossime tre settimane tramite Steam . 
Un trailer lontano e assolutamente corposo celebra il lancio odierno del gioco, mostrando in azione il potere delle tartarughe ad alto numero di ottani. Scopri la fantastica mappa della modalità Storia, filmati epici del gioco che includono due fasi mai mostrate prima e il ritorno di Dimension X, la casa spettrale del malvagio Krang e degli Utrom.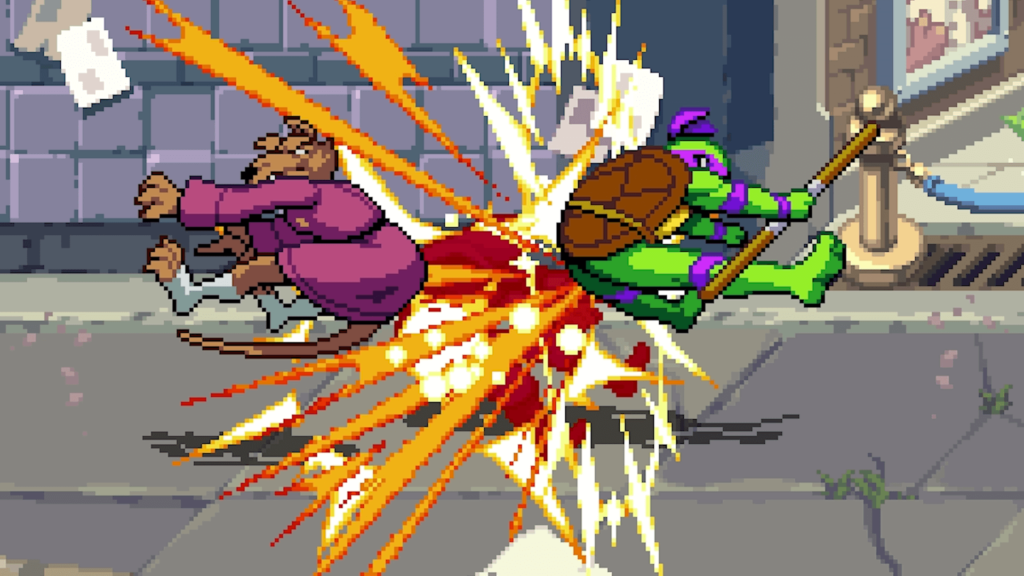 I fan potranno anche prendere l'incredibile colonna sonora originale del gioco composta da Tee Lopes ( Streets of Rage 4: Mr. X Nightmare , Sonic Mania ), che presenta un banger completamente originale scritto ed interpretato da Ghostface Killah e Raekwon, " We Ain't Came To Perdi ". Scarica o riproduci in streaming l'OST su Apple Music, Spotify o YouTube.
Teenage Mutant Ninja Turtles: Shredder's Revenge si ispira ai classici combattimenti di tartarughe degli anni '80, riportando i giocatori ai tempi d'oro delle sale giochi classiche con accattivanti grafiche pixel art a colori e fondendole con meccaniche di gioco super fresche. Calcia il guscio in una modalità storia radicalmente nuova in tutta New York City e padroneggia le abilità e le combo uniche di ogni giocatore che rendono ogni corsa nel gioco del tutto unica. Dagli scontri con famigerati rivali come Bebop e Rocksteady ai ritorni in luoghi caratteristici come Dimension X, Teenage Mutant Ninja Turtles: Shredder's Revenge è una celebrazione corposa dei classici picchiaduro TMNT con i suoi tocchi moderni.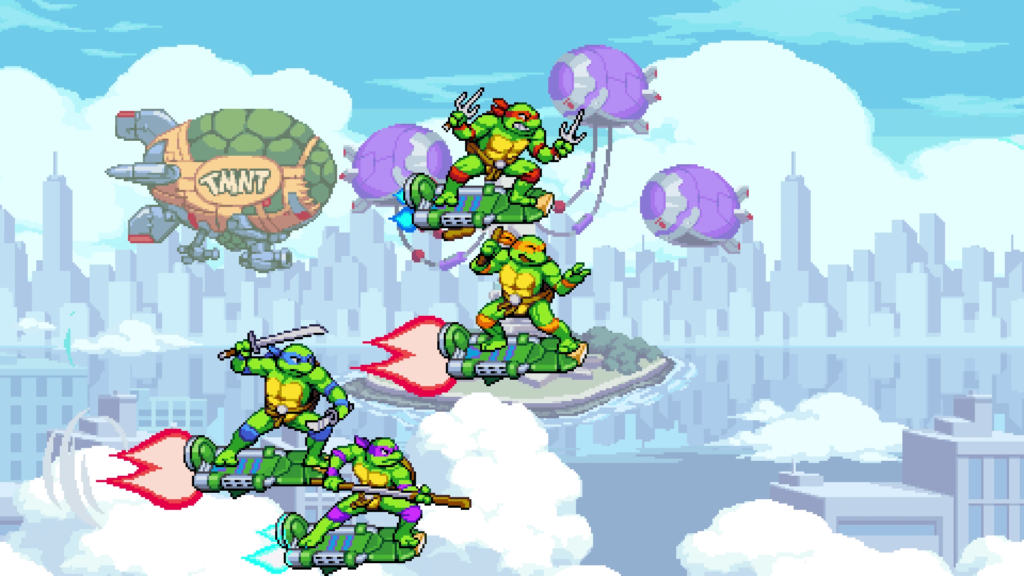 Caratteristiche radicali, amico:
L'iconica azione di rissa delle tartarughe retrò ispirata agli anni '80 su piattaforme moderne
Co-op locale e online per sei giocatori, con il debutto giocabile di April O'Neil e Casey Jones in un picchiaduro TMNT
Attributi, mosse e animazioni su misura per ogni combattente, incanalando la sua personalità e garantendo un vantaggio unico in battaglia
Splendidi rendering di pixel di luoghi caratteristici come Dimension X, Coney Island e altro ancora
Una OST assolutamente strepitosa composta da Tee Lopes con le icone culturali Ghostface Killah e Raekwon
Gioco di combattimento platform sapientemente realizzato dai team che ti hanno creato Streets of Rage 4 e Panzer Paladin
Bodacious rigiocabilità dalla sfida di padroneggiare tutti e sette i personaggi con un gameplay che rende ogni corsa totalmente radicale
Argomenti correlati a:
Teenage Mutant Ninja Turtles: Shredder's Revenge è su PC, PlayStation 4, Nintendo Switch, Xbox One e Game Pass
---