Grimorio of Games e JanduSoft SL in collaborazione con il distributore Tesura Games sono lieti di annunciare le edizioni fisiche dell'action di evocazione dei mostri roguelike Sword of the Necromancer , disponibili per i preordini oggi per PlayStation 4 e Switch . La Sword of the Necromancer Physical Edition verrà lanciata a luglio e sarà limitata con i seguenti oggetti:
Una copia fisica del gioco
Un libretto di istruzioni stampato a colori
Un CD con colonna sonora originale
Un artbook
Otto schede IR
Un certificato da collezione numerato individualmente
Una confezione in edizione Ultra Collectors con contenuto scaricabile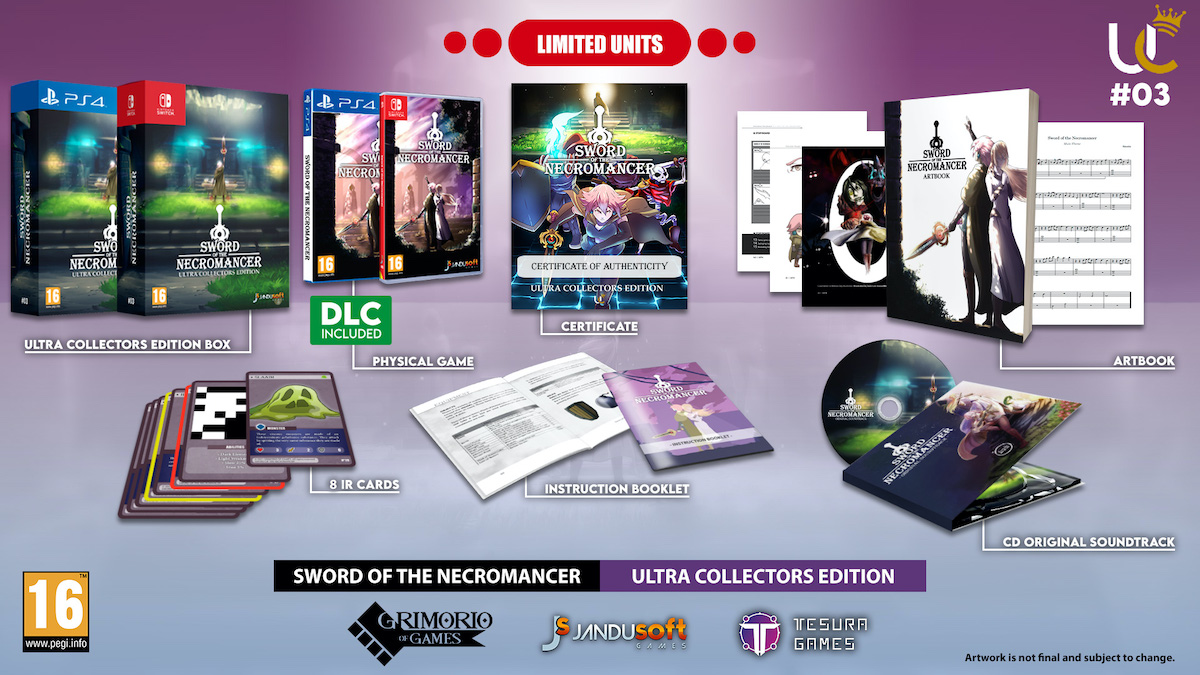 Sword of the Necromancer è un dungeon crawler action-RPG con elementi roguelike in cui puoi rianimare i tuoi nemici sconfitti per farli combattere al tuo fianco. Trasforma i tuoi nemici in alleati usando i poteri proibiti della Spada del Negromante e aiuta la canaglia Tama a raggiungere le profondità del dungeon per raccogliere abbastanza potere da riportare in vita la sua amata sacerdotessa Koko. Assembla un piccolo esercito di mostri, equipaggiati con armi e reliquie e sali di livello per affrontare i guardiani che si frappongono tra te e il tuo obiettivo.
Ogni tentativo ti avvicina al Negromante: alla morte perderai tutte le armi e i mostri equipaggiati, ma manterrai parte del livello raggiunto durante la corsa. Mentre esplori più a fondo il dungeon scoprirai di più sul passato di Tama e Koko. Pensi che sia pericoloso andare da solo? Quindi usa il Flask of Homunculus per creare una copia di te stesso e gioca con un amico in cooperativa locale! Inoltre, ci sono codici IR che possono essere scansionati per rendere il gioco più facile. O più difficile. La scelta è tua!
"Dopo il successo di Sword of Necromancer , siamo entusiasti di lasciare che i nostri fan mettano le mani sull'edizione fisica del gioco" affermano gli sviluppatori. "In questa edizione sono inclusi l'artbook e la colonna sonora originale, elementi chiave che hanno contribuito a rendere il mondo di Sword of the Necromancer così memorabile. Questo è in aggiunta a sette schede IR e un certificato di autenticità che sono un must per ogni fan sfegatato. "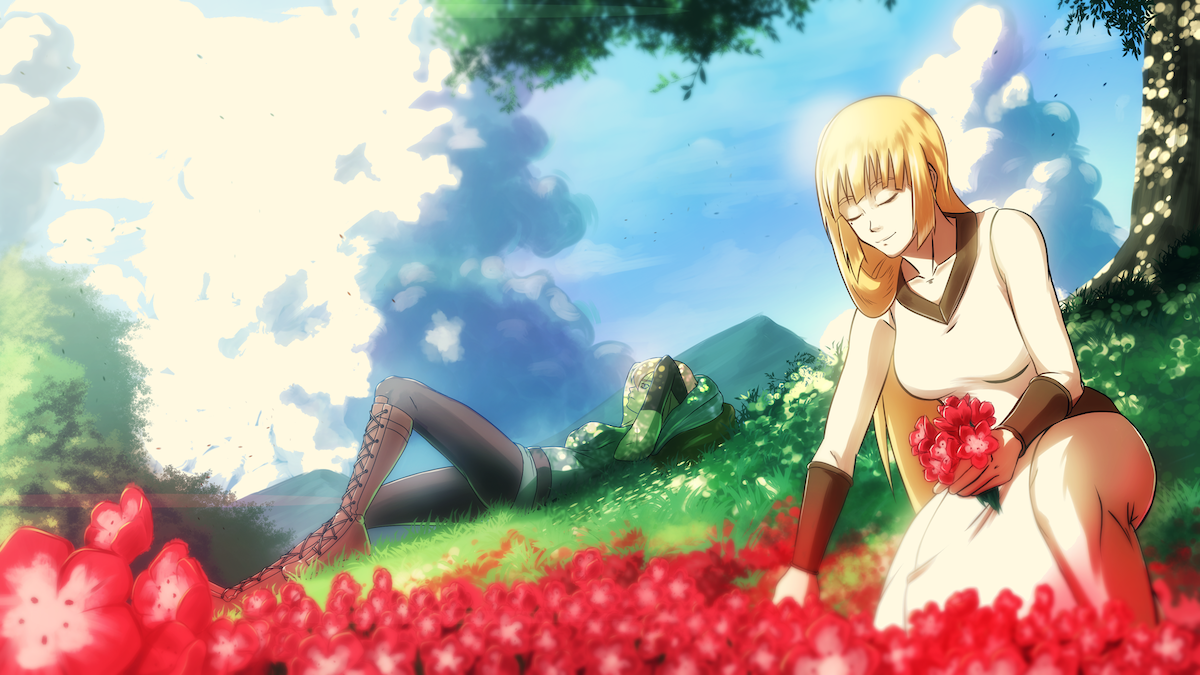 Argomenti correlati a:
Sword of the Necromancer ottiene una versione fisica per PS4 e Switch, disponibili i pre-order
---