SEGA ha annunciato che Sonic the Hedgehog e Miles "Tails" Prower si uniranno al gang di personaggi giocabili in Super Monkey Ball Banana Mania! Il riccio blu e il suo compagno a due code saranno gratuiti e sbloccabili tramite il normale gameplay su tutte le piattaforme il 5 ottobre 2021.
Guarda il nuovo trailer:
Questa speciale collaborazione celebra i rispettivi 20 e 30 anni di Super Monkey Ball e Sonic The Hedgehog, con Sonic e Tails che si uniscono alla gang delle scimmie sfoggiando modelli di personaggi classici che onorano la loro eredità storica. Entrambi i personaggi saranno giocabili in tutti gli oltre 300 livelli e raccoglieranno anelli al posto delle banane mentre sfrecciano attraverso i meravigliosi mondi di Super Monkey Ball Banana Mania.
Sonic e Tails si uniscono a un cast stellare in Super Monkey Ball Banana Mania che include Beat di Jet Set Radio insieme ad altre guest star non ancora svelate.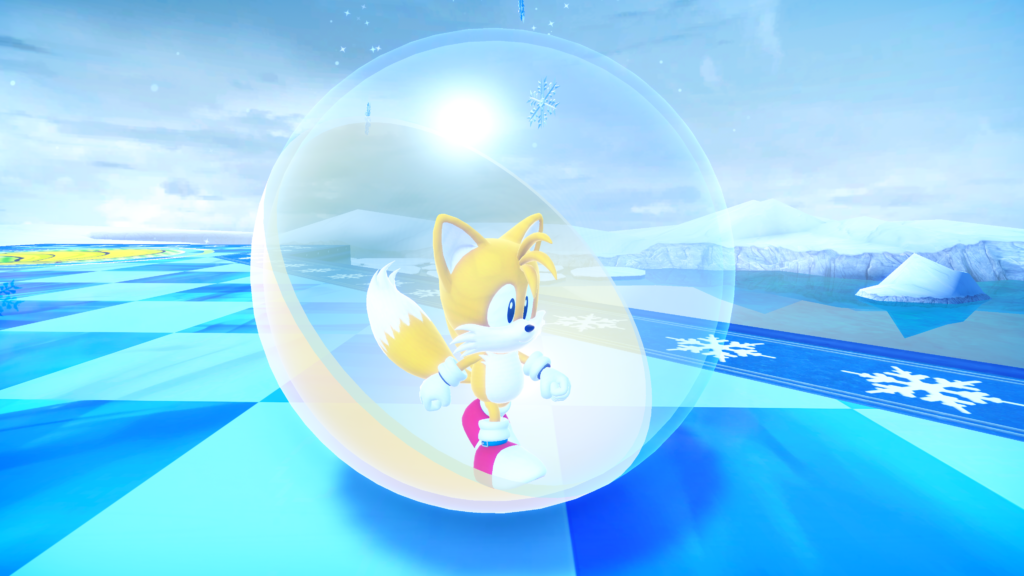 Super Monkey Ball Banana Mania sarà disponibile il 5 ottobre 2021,per Nintendo Switch, PlayStation5, Xbox Series X|S, PlayStation4, Xbox One e PC tramite Steam insieme alla Digital Deluxe edition. Super Monkey Ball Banana Mania supporterà anche lo Smart Delivery su Xbox Series X al lancio, permettendo ai giocatori di acquistare il gioco una sola volta per giocarlo sulla loro console Xbox preferita. Inoltre, i giocatori che acquisteranno la versione digitale per PS4 dal PlayStation Store o la versione fisica da un retailer selezionato potranno giocare la versione per PS5 senza costi aggiuntivi.
Argomenti correlati a:
Super Monkey Ball Banana Mania: SEGA svela l'arrivo di Sonic e Tails
---