Street Heat è il nuovo gioco racing anni '80 sviluppato da Astalo Games e pubblicato da PQube, è disponibile in Early Accesso su PC via Steam, presto lo vedremo anche su console nel 2018.
In Street Heat i giocatori potranno correre gare mozzafiato online, fino a un massimo di 4 sfidanti o in singolo contro la IA, in perfetto stile racer anni '80, e conquistare nuove livree e colorazioni, nonché boost necessari per scalare le classifiche online.
VIDEO TRAILER DI LANCIO
Appena rilasciato in accesso anticipato via Steam, Street Heat si arricchische anche della colonna sonora ufficiale disponibile già sulla stessa piattaforma. Include:
1. Volatile
2. Neonlight Cocktail
3. Floor It!
2. Chasing The Sun
5. Arcade City
6. Future Of The 80's
7. Slick
8. Slide
9. Skyscrapers
10. Miami Madness
11. Hearing The Retrowaves
12. Sunset Boulevard
13. Burning Streets
14. Driving In The Night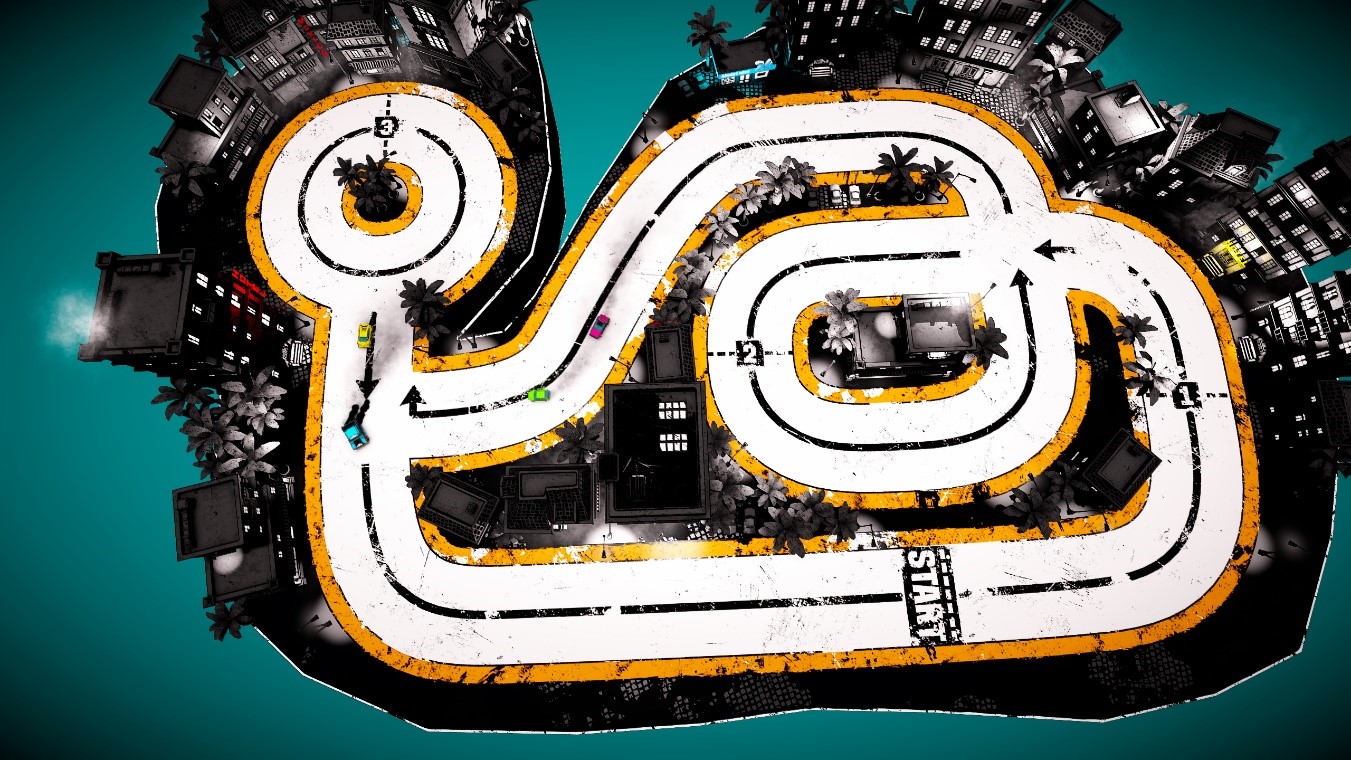 Caratteristiche di Street Heat:
• Corsa arcade altamente competitiva: Svernicia le altre auto mentre spingi al massimo e fatti strada verso il primo posto in queste frenetiche e veloci corse a quattro giocatori.
• Multigiocatore online flessibile: Sfida simultaneamente amici ed estranei in locale od online con l'abbinamento che supporta più giocatori locali.
• Sfida AI: hai voglia di un duello offline? Che tu stia giocando solo o con un amico o due, riempi i posti liberi con piloti AI e modifica le impostazioni delle loro abilità per assicurarti ogni volta corse competitive.
• Rischi casuali: Macchie d'olio scivolose e mortali vagoni di treni che rombano nel contorto paesaggio urbano di Street Heat, ogni corsa è diversa dall'altra. E senza alcuna possibilità di rigenerazione, ogni curva potrebbe essere l'ultima!
• Scala le classifiche: Scala la classifica per sbloccare nuove auto e rivestimenti.
• Torneo: prendi parte ad eventi basati su corse multiple in cui i punti sono assegnati per le posizioni conclusive, i giri più veloci e le uccisioni.
• Sistema di votazione della pista: Ognuno può dire la sua sulla pista successiva grazie alla votazione democratica post-corsa.
Fonti: PQube
Argomenti correlati a:
Street Heat: Il racer anni '80 disponibile in early access per PC – Official Soundtrack
---