Square Enix ha presentato la collector's edition di StarOcean: Integrity and Faithness, disponibile fin da adesso per chi fa il preorder solo sul sito della stessa software house. In basso anche il video trailer del gioco.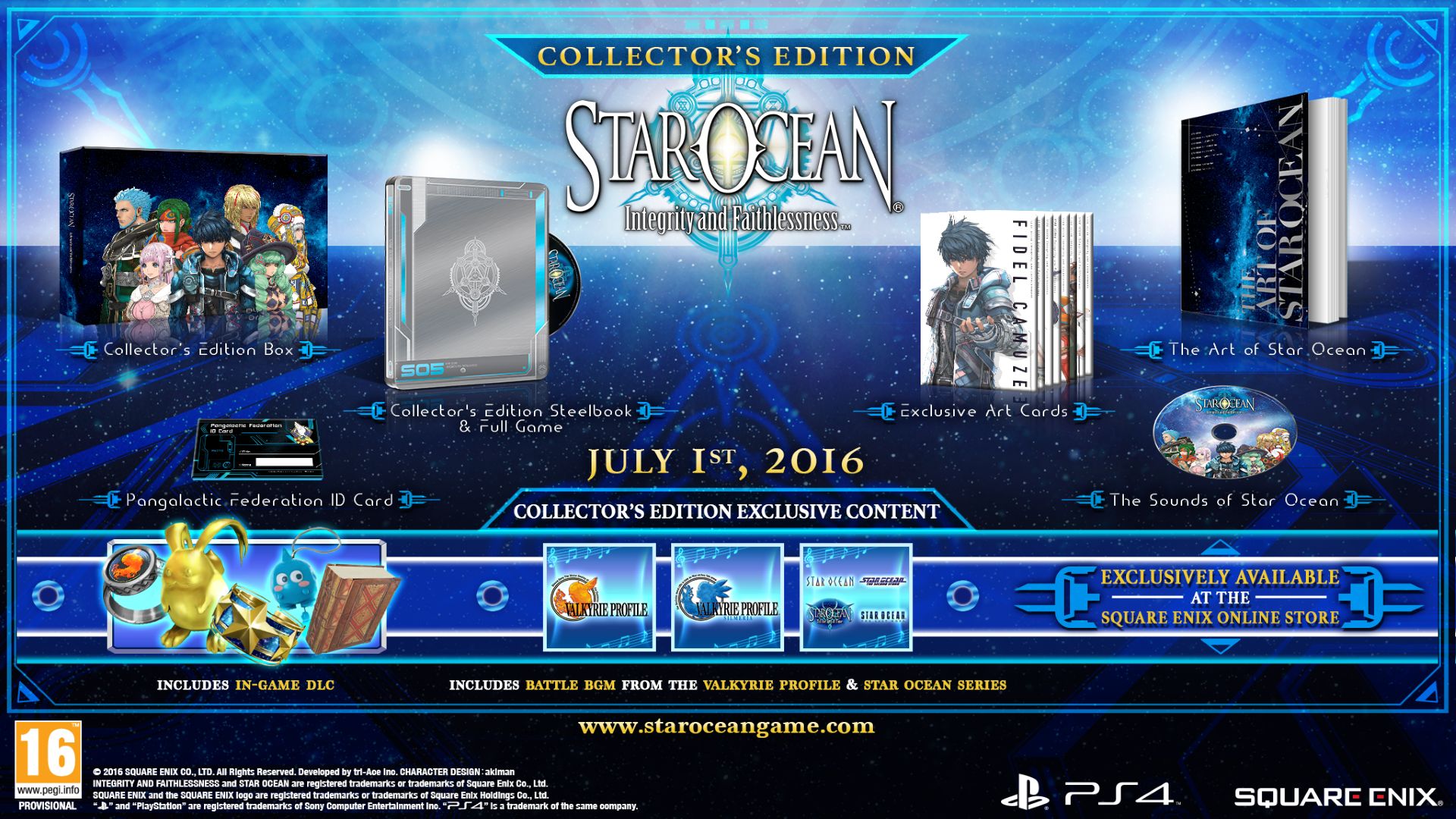 StarOcean: Integrity and Faithness, gioco di ruolo di stampo Anime e Fantascienza vedrà la luce il prossimo 1 luglio 2016 solo per possessori di console di gioco PlayStation 4 e garantirà parecchi dlc e contenuti aggiuntivi, nonché un vero e proprio box da collezione e altri contenuti. Vediamoli nel dettaglio le caratteristiche del cofanetto in preorder su Square Enix Store: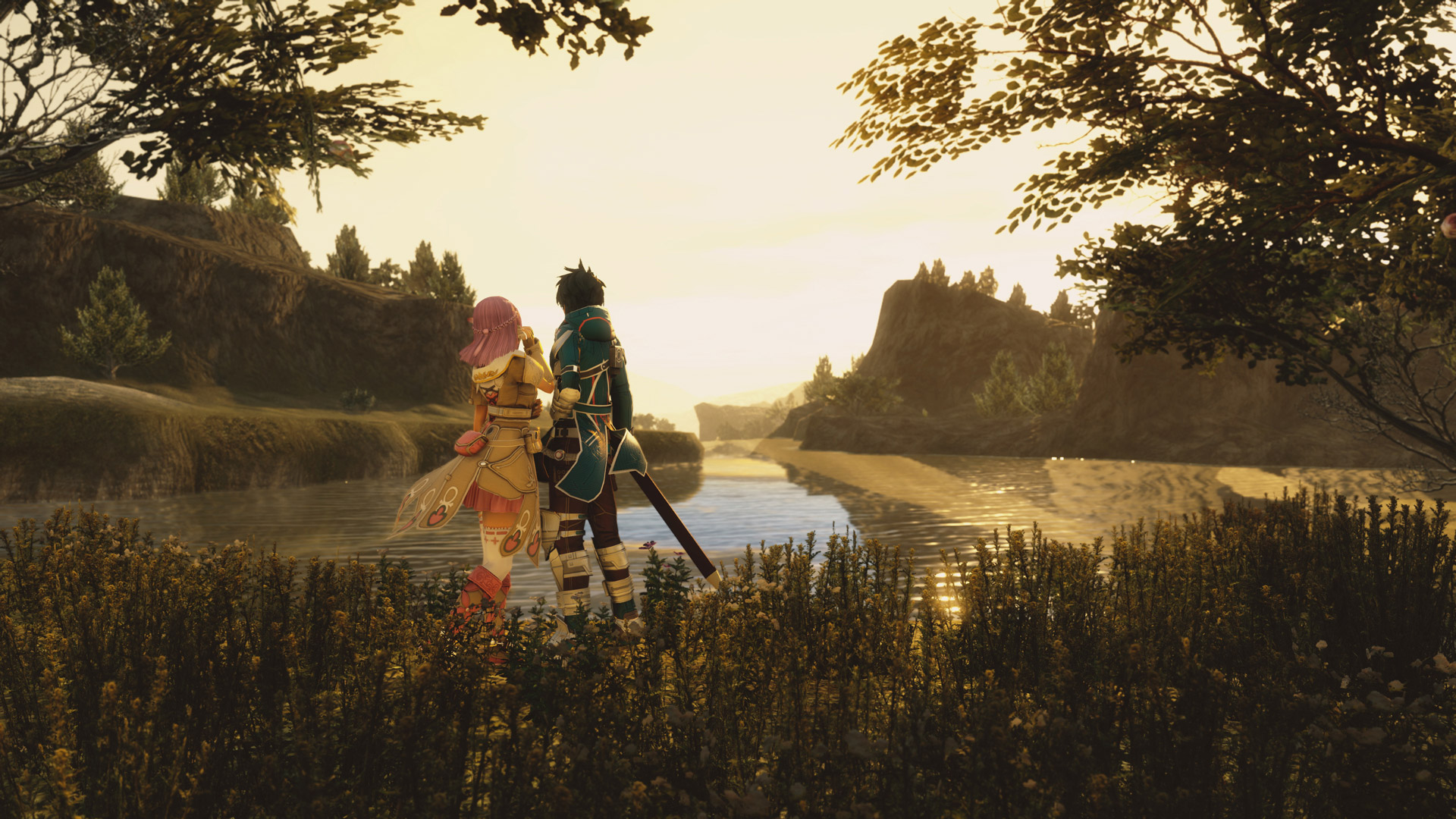 Una custodia Steelbook™ da collezione per il gioco
L´artbook di 80 pagine "The Art of Star Ocean"
Il CD ""The Sounds of Star Ocean" con 16 brani musicali esclusivi
8 cartoline dei protagonisti di STAR OCEAN: Integrity and Faithlessness creati da akiman, il famoso character designer della serie Street Fighter
Un tesserino della federazione pangalattica
5 contenuti di gioco aggiuntivi
1. Ring of the Valkyries – + ATK, INT e CRITICAL
2. Golden Bunny statue – + EXP e FOL
3. Bushybrume Cincture – Riduce il consumo di MP
4. Wristlet of the Stars – Riduce i danni ricevuti
5. Secret Sthalian Tome – + HP recuperati
Sei brani musicali di VALKYRIE PROFILE, VALKYRIE PROFILE 2: SILMERIA e della serie STAR OCEAN selezionabili in gioco.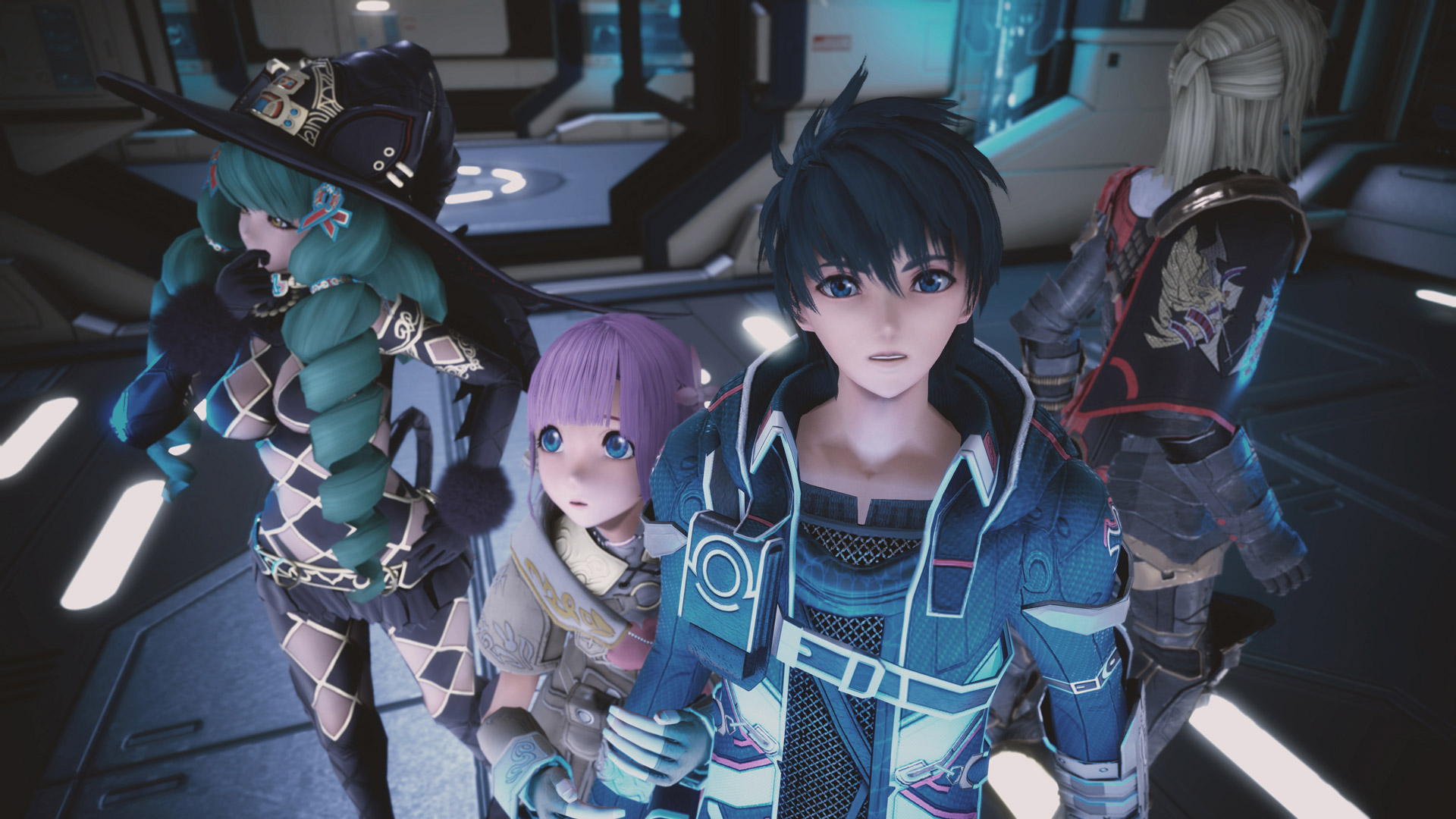 Ricordiamo che, come spesso accade, per la versione europea dei giochi nipponici, la lingua disponibile sarà l'inglese (oltre all'originale giapponese), i sottotitoli in inglese ma anche in francese.
La Versione Collecter's Edition di StarOcean (1 luglio 2016) avrà un costo di 98,99 euro.
Fonte: Square Enix Store
IL VIDEO TRAILER DI StarOcean: Integrity and Faithness 
Argomenti correlati a:
StarOcean: Integrity and Faithness collector's edition in pre order per PS4
---