Star Ocean – The Last Hope – arriva in versione 4K e full HD remastered nelle due versioni per PC via Steam e per console PlayStation 4 e PS4 PRO, il gioco di Square Enix e tri-Ace ripercorre la linea temporale di Star Ocean diventando il primo appuntamento della serie. Per il lancio i possessori di PS Plus potranno avere uno sconto di 10% sui 20 euro di partenza, stessa cosa dicasi per chi acquista il gioco su Steam, per la prima settimana dal lancio.
Creato da una collaborazione tra Square Enix e tri-ACE, STAR OCEAN – THE LAST HOPE è ambientato all'inizio della storia della serie di Star Ocean.
Questo gioco di ruolo e d'azione porta i giocatori in un viaggio epico nell'ultimo baluardo dell'umanità e li invita ad esplorare e a combattere su alcuni dei mondi più misteriosi, pericolosi e fantastici dell'universo.
La Terza guerra mondiale ha devastato la Terra e ora l'umanità deve partire alla volta delle stelle alla ricerca di una nuova casa. Esplora la galassia, fatti alleati e nemici tra le razze aliene che incontri e scopri un pericolo che minaccia tutti gli esseri.
Nuova grafica spettacolare in 4k e full HD
Emozionanti battaglie in tempo reale
Un universo di avventure e pericoli ti aspetta nel fantastico Star Ocean!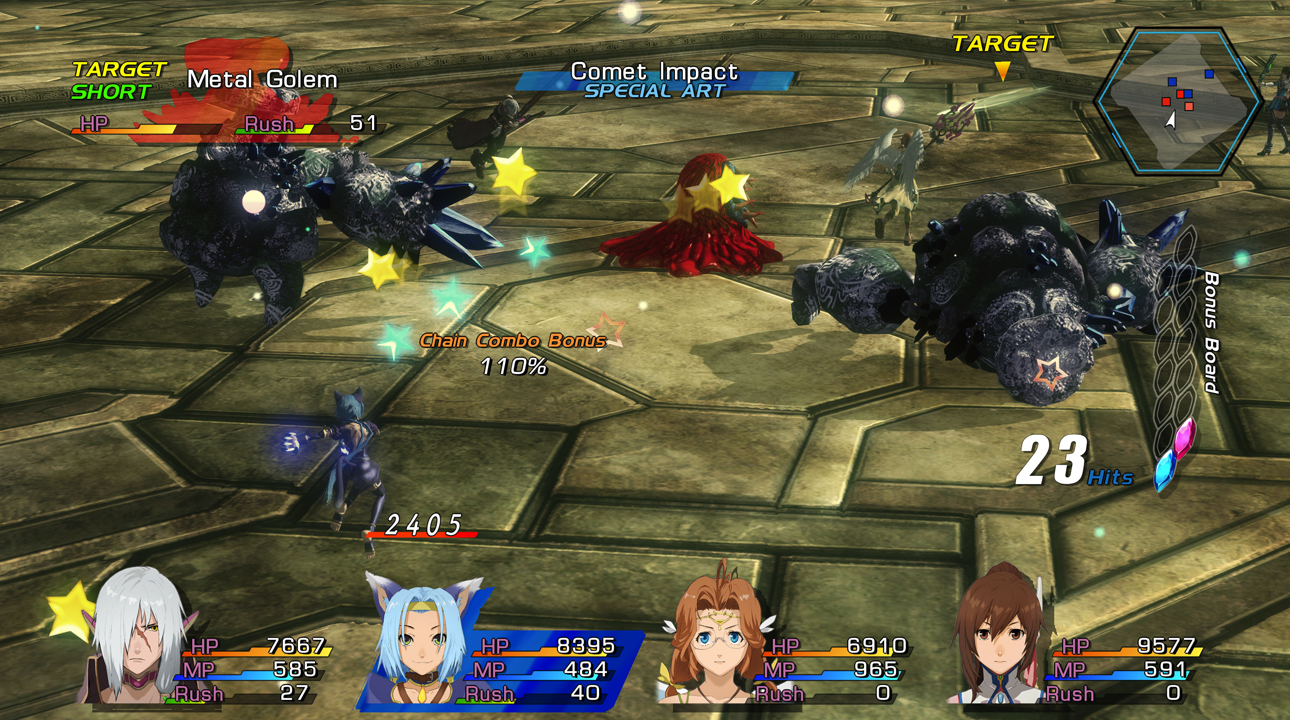 REQUISITI DI SISTEMA su PC
MINIMI:
Sistema operativo: Windows 7 – 64 bit
Processore: Intel core i3 2100 / AMD A8-6500
Memoria: 2 GB di RAM
Scheda video: NVIDIA GeForce GT630 VRAM 512MB / AMD Radeon R7 250 VRAM 512MB
DirectX: Versione 11
Memoria: 55 GB di spazio disponibile
CONSIGLIATI:
Sistema operativo: Windows 10 64bit
Processore: Intel Core i5 4670 / AMD A10-7850K
Memoria: 6 GB di RAM
Scheda video: NVIDIA GeForce GTX 560ti VRAM 2GB / AMD Radeon R9 290X VRAM 2GB and over
DirectX: Versione 11
Memoria: 55 GB di spazio disponibile
Argomenti correlati a:
Star Ocean – The Last Hope – 4K e FHD remastered arriva su Steam e PS4
---