Capcom ha annunciato oggi il rilascio di Shinsekai: Into the Depths , un nuovissimo debutto IP su Apple Arcade, il nuovo rivoluzionario servizio di abbonamento di giochi Apple sull'App Store. Con Apple Arcade, gli utenti hanno accesso illimitato all'intero catalogo di oltre 100 giochi nuovi ed esclusivi, tutti giocabili su iPhone, iPad, iPod touch, Mac e Apple TV. Gli abbonati ottengono la versione completa di ogni gioco, inclusi tutti gli aggiornamenti e le espansioni, senza pubblicità o acquisti in-game aggiuntivi.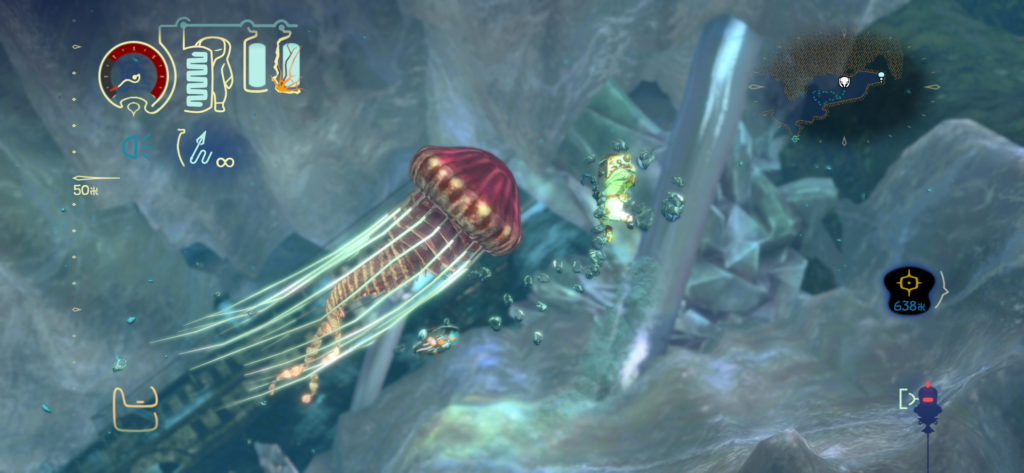 Shinsekai: Into the Depths è un gioco di esplorazione in acque profonde basato sull'azione in cui i giocatori assumono il ruolo dell'ultimo essere umano sopravvissuto che deve avventurarsi in un mondo acquatico inesplorato. Durante la loro esplorazione in Shinsekai: Into the Depths , i giocatori possono raccogliere risorse che permetteranno loro di aggiornare il loro equipaggiamento, creare nuovi oggetti e avanzare più in profondità nell'abisso. I subacquei dovranno tenere d'occhio i loro livelli di ossigeno e pressione mentre esplorano ulteriormente questo incantevole mondo e scoprono rovine misteriose. Immergersi in questo nuovissimo gioco di piattaforma subacquea è facile da fare per i giocatori di tutti i livelli, ma sopravvivere in acque profonde è difficile da padroneggiare e sfiderà i subacquei più esperti.
The Shinsekai: Into the Depths il team di sviluppo ha adottato un approccio di qualità console al progetto al fine di fornire ai giocatori una nuova esperienza di gioco originale e coinvolgente. Per migliorare l'atmosfera subacquea, gli sviluppatori di Capcom Japan hanno registrato musica ed effetti sonori registrati e li hanno riprodotti attraverso altoparlanti immersi in acqua e ri-registrati nuovi audio, creando un ulteriore livello di realismo subacqueo.
Shinsekai: Into the Depths sarà disponibile per gli abbonati Apple Arcade su iPhone, iPad, iPod touch, Mac e Apple TV.
Argomenti correlati a:
Shinsekai: Into the Depths arriva su Apple Arcade
---