Per celebrare il primo anniversario di Call of the Sea , Meridiem Games ha annunciato oggi che una seconda edizione in scatola a tiratura limitata sarà lanciata all'inizio del 2022, esclusivamente per PlayStation 5. Sviluppato da Out of the Blue e pubblicata da Raw Fury, la nuova Journey Edition per PlayStation 5 verrà lanciata insieme alla Norah's Diary Edition, precedentemente annunciata , che uscirà per PlayStation 4 e 5.
Call of the Sea – Journey Edition è progettato e prodotto da Meridiem Games e sarà un'edizione in scatola numerata limitata di sole 1.000 unità disponibile in tutta Europa. La Journey Edition conterrà tutto il contenuto della Norah's Diary Edition e aggiungerà la squisita Colonna Sonora Originale (composta da Eduardo De la Iglesia) su un vinile colorato da collezione, un art book con copertina rigida con più di 130 pagine con disegni, artwork e immagini dal gioco e tre litografie con opere d'arte originali, tutte esposte in una speciale scatola marchiata Call of the Sea .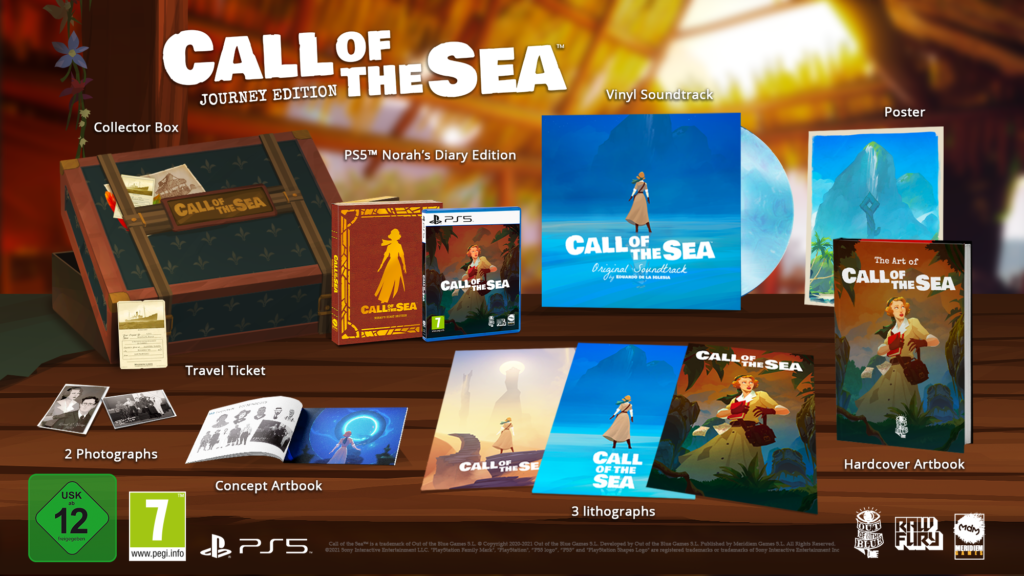 Non dimenticare che sarà disponibile anche Call of the Sea – Norah's Diary Edition per PlayStation 4 e PlayStation 5 e includerà una custodia premium speciale, un concept art book, due fotografie, un biglietto di viaggio e un poster artistico.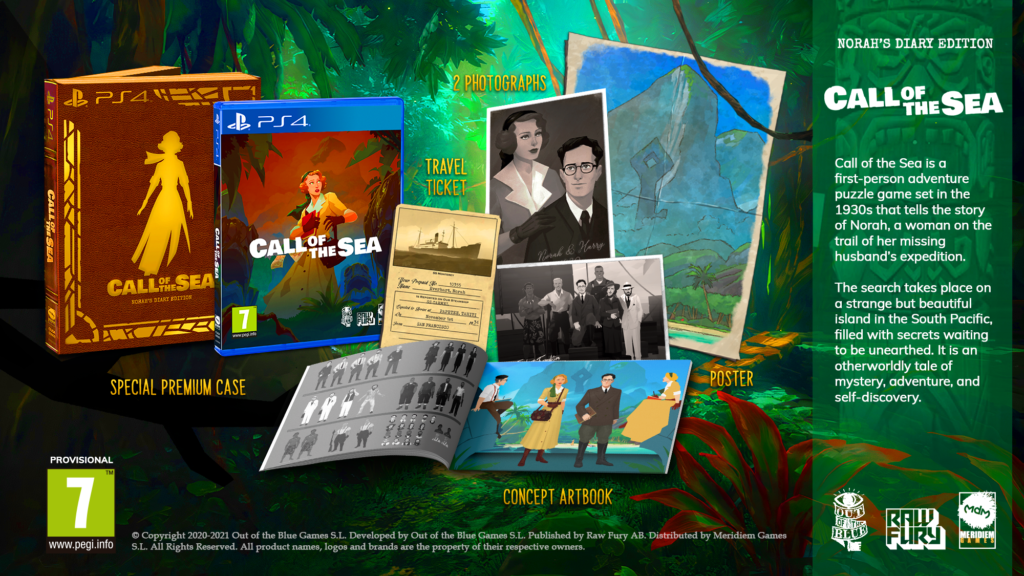 Argomenti correlati a:
Scopriamo l'edizione limitata di Call of the Sea
---