KOEI TECMO Europe e lo sviluppatore Kou Shibusawa sono felici di svelare la data d'uscita del gioco di strategia, Romance of The Three Kingdoms XIV: Diplomacy and Strategy Expansion Pack. L'expansion pack sarà disponibile in digitale l'11th febbraio 2021 per PlayStation 4 e PC Windows tramite Steam. La serie farà inoltre il suo debutto con questo titolo anche su Nintendo Switch.
In Romance of The Three Kingdoms XIV: Diplomacy and Strategy Expansion Pack, i giocatori sono in grado di acquisire vantaggi geografici dopo aver conquistato un certo numero di città all'interno di una provincia, con ogni provincia che vanta i propri vantaggi unici per aiutare e invertire le sorti in battaglia. Ad esempio: la conquista della provincia di Qing garantisce l'abilità High Reputation, espandendo il raggio di conquista automatica, mentre la conquista della provincia di Jing meridionale aumenta la probabilità di reclutare ufficiali liberi o prigionieri con il vantaggio del Rhetorician.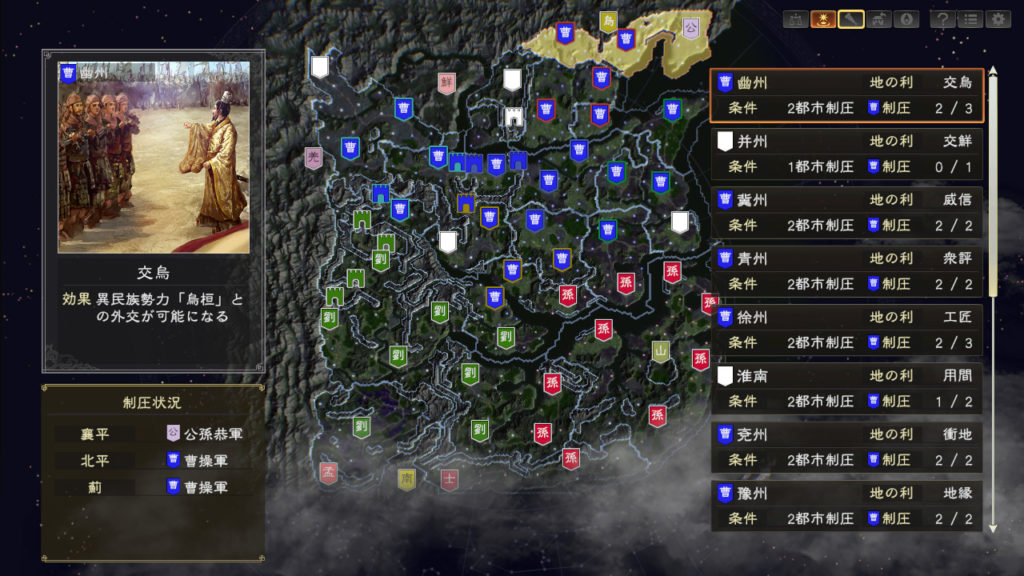 Una volta sbloccati determinati vantaggi geografici, i giocatori possono aprire rotte commerciali con i paesi eurasiatici – per la prima volta nella serie! I quattro grandi imperi che esistevano durante la stessa era, Daqin (Roma), Anxi (Parthia), Guishuang (Kushan) e Tianzhu (India) possono ora diventare partner commerciali e, sviluppando forti relazioni con ogni impero, i giocatori guadagneranno tecniche o libri, insegnando tattiche speciali. Il Parthian Shot Tome, ad esempio, consente ai comandanti di apprendere l'abilità Parthian Shot per le loro unità, mentre Mansumriti aumenta la politica e prolunga la vita delle unità alleate. Alcune di queste abilità sono estremamente potenti, quindi i giocatori devono considerare attentamente le loro relazioni con gli imperi eurasiatici, impedendo allo stesso tempo alle forze nemiche di iniziare il commercio.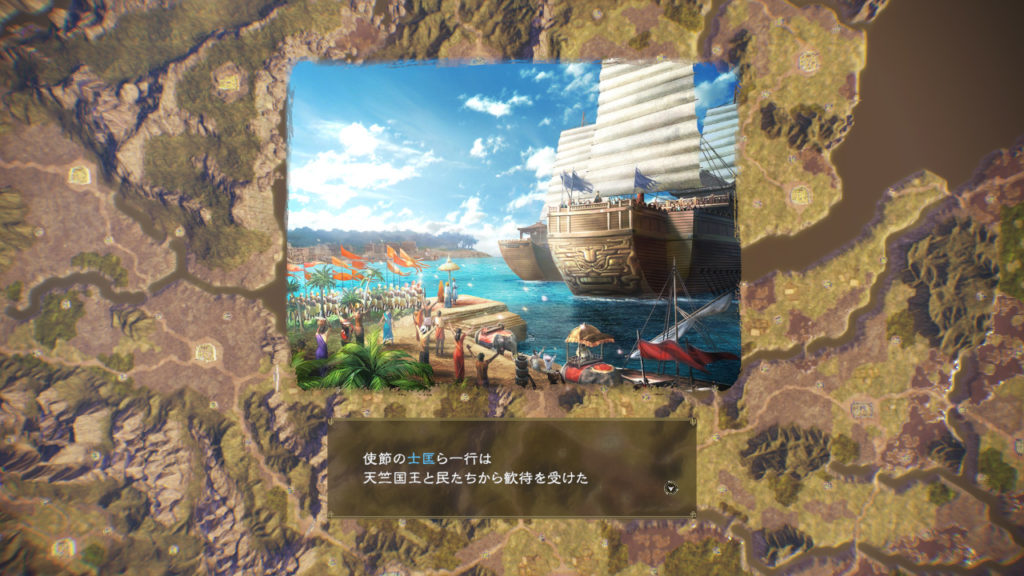 Inoltre, sono state aggiunte nuove caratteristiche degli ufficiali incentrate sul commercio con il Diplomacy and Strategy Expansion Pack. March Leader riduce il numero di giorni necessari per il commercio, mentre Special Envoy rende più facile aumentare i livelli di relazione. Queste nuove caratteristiche aiutano i giocatori ad appianare le relazioni con i loro partner commerciali.
Oltre alle nuove informazioni di oggi, KOEI TECMO Europe ha anche rivelato i bonus per l'acquisto anticipato di Romance of the Three Kingdoms XIV: Diplomacy and Strategy Expansion Pack, che saranno disponibili per il download gratuito entro le prime due settimane dal lancio. Lo scenario bonus "The Fall of Shu Han" sarà disponibile per i giocatori su tutte le piattaforme, mentre lo scenario "Battle of Yiling", originariamente previsto come bonus per l'uscita di Romance of The Three Kingdoms XIV, sarà disponibile esclusivamente per i giocatori di Switch.
Argomenti correlati a:
ROMANCE OF THE THREE KINGDOMS XIV: DIPLOMACY AND STRATEGY EXPANSION PACK arriva a febbraio 2021
---