Remnant: From the Ashes, lo sparatutto in terza persona in cui fino a tre alleati possono cercare di sopravvivere per combattere nemici pericolosi in mondi ostili in continua evoluzione, arriverà su console PlayStation 4, Xbox One e su PC il prossimo 20 agosto.
GUARDA LO STORY TRAILER UFFICIALE:
In un mondo gettato nel caos da un antico male che giunge da una dimensione diversa, un'invasione da cui non è facile uscire: L'umanità sta lottando per sopravvivere, ma possiede la tecnologia per aprire portali verso altri reami e realtà alternative. Bisogna viaggiare attraverso questi portali per scoprire il mistero della provenienza di questo male, recuperare risorse per rimanere in vita e contrattaccare per ritagliarsi un presidio da cui l'umanità possa ricostruire…
LE ROVINE DELLA TERRA:
Remnant: From the Ashes è uno sparatutto action survival in terza persona ambientato in un mondo post-apocalittico invaso da creature mostruose. Come uno degli ultimi residui di umanità, partirai da solo oppure al fianco di un massimo di altri due giocatori per affrontare orde di nemici mortali e boss epici, cercando di ritagliare un presidio, ricostruire e poi riprendere ciò che è stato perduto.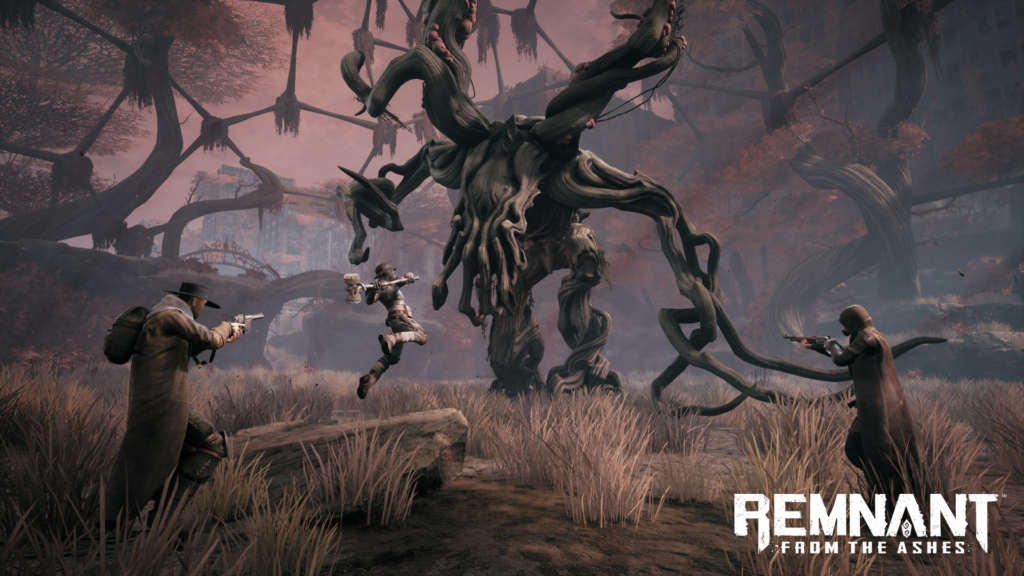 Il labirinto è una dimensione illimitata e una connessione fisica tra i piani dell'esistenza. Composto da isole galleggianti collegate da percorsi sospesi, l'abisso può consentire l'accesso a mondi temporaneamente recisi dalle pietre del mondo. Quali altri misteri nasconde questa destinazione inconoscibile? 
Argomenti correlati a:
Remnant: From the Ashes, il TPS Survival e Action in arrivo questo mese su PS4, XB1 e PC
---