Meridiem Games è lieta di annunciare che il primo titolo ad essere rilasciato nella partnership di pubblicazione e distribuzione recentemente annunciata con All in! Games sarà il gioco di combattimento aereo della prima guerra mondiale Red Wings: Aces of the Sky . Meridiem Games rilascerà una speciale edizione fisica in scatola di Red Wings: Aces of the Sky per Nintendo Switch e PlayStation 4 il 2 luglio 2021 nei principali territori europei.
Meridiem Games collabora con gli sviluppatori per pubblicare e produrre prodotti in scatola fisici dei loro giochi e distribuirli ai negozi al dettaglio in tutti i territori internazionali.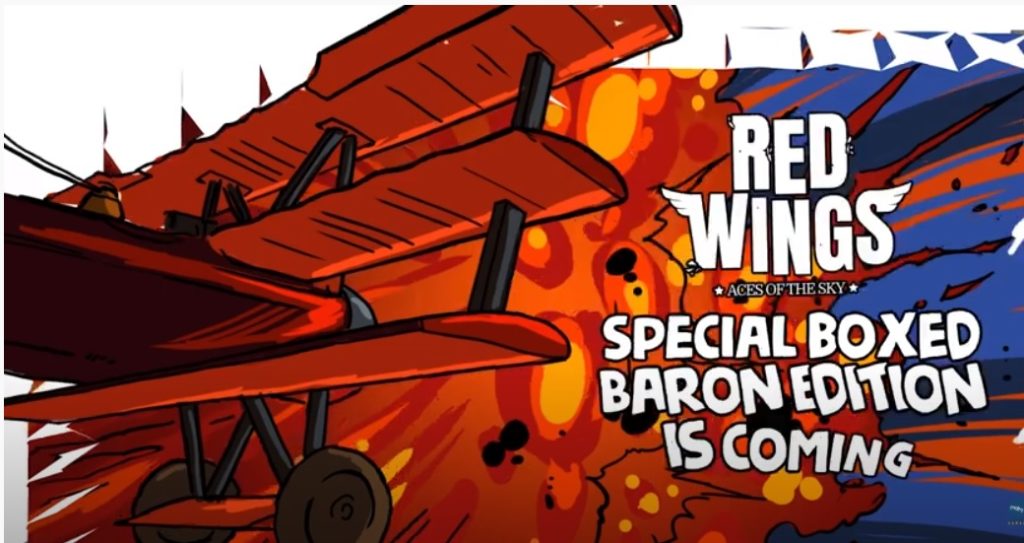 L'edizione fisica in scatola di Red Wings: Aces of the Sky includerà una custodia appositamente creata, un art book contenente alcuni dei concept art del gioco e un poster con le illustrazioni chiave. L'edizione in scatola sarà disponibile nei principali territori europei sia per Nintendo Switch che per PlayStation 4. 
Red Wings: Aces of the Sky è un esilarante gioco di combattimento aereo in terza persona ambientato nei cieli della prima guerra mondiale. Vivi quest'era rivoluzionaria del volo in cui il coraggio dei piloti si abbandonava alla follia e la posta in gioco non era mai stata così alta.
Pilota leggendari aeroplani da guerra dell'era della prima guerra mondiale e affronta emozionanti combattimenti aerei in stile arcade e rivivi eventi storici raccontati in gloriose immagini stilizzate da fumetti. Affronta temibili avversari e assisti all'ascesa e alla caduta del leggendario Barone Rosso e imbroglia la morte per raggiungere la vittoria.
Caratteristiche principali
Un pezzo di storia : accompagna il leggendario Barone Rosso nell'emozionante campagna basata sulla trama.
Cooperativa locale : vola da solo o con un partner eccezionale.
Combinazione unica : sperimenta un mix unico di gioco arcade, eventi storici e immagini esagerate, stilizzate a fumetti.
Vola ancora più in alto : usa le tue abilità uniche per abbattere i tuoi avversari e sviluppare la tua letale mira da pilota con punti abilità.
Scegli il tuo aereo da guerra : pilota oltre 10 aerei da guerra storici delle Potenze dell'Intesa e della Triplice Alleanza.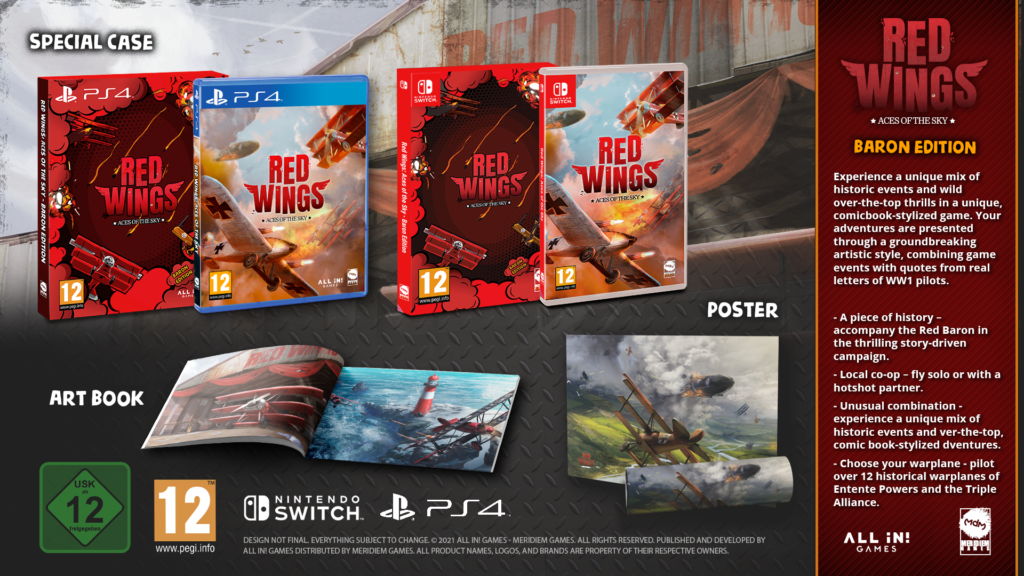 Red Wings: Aces of the Sky uscirà il 2 luglio per Nintendo Switch e PlayStation 4.
Argomenti correlati a:
Red Wings: Aces of the Sky, in arrivo a luglio su Switch e PS4, annunciata anche edizione speciale
---