Record of Lodoss War: Deedlit in Wonder Labyrinth: Il 2D action-adventure basato sulla fantasy series dello stesso nome ha già annoverato oltre 100,000 copie vendute nel suo primo mese.
 
Per l'occasione il publisher ha aderito allo Steam Golden Week Sale e lo si potrà acquistare con sconto del 20% per la settimana suddetta.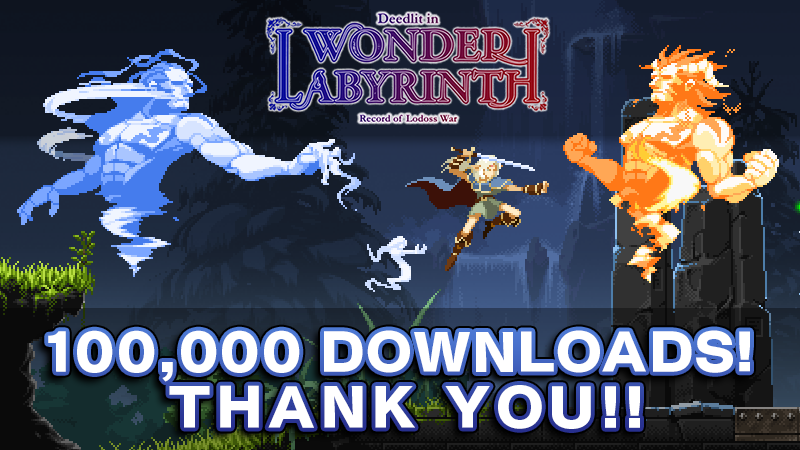 Record of Lodoss War: Deedlit in Wonder Labyrinth è un gioco di esplorazione e azione in 2D in stile "Metroidvania" sviluppato sotto la stretta supervisione del creatore originale Ryo Mizuno, che descrive la storia precedentemente sconosciuta di Deedlit e gli eventi che hanno portato a Record of Lodoss War: Diadem of the Covenant . Sia i fan di Record of Lodoss War che i nuovi giocatori possono godere appieno di quest'ultima puntata della serie.

"Dopo un intero anno in Early Access, la versione completa è stata finalmente rilasciata il 27 marzo, che comprende sei fasi complete.
A causa dell'enorme numero di richieste dei giocatori, aggiungeremo ancora più funzionalità, tra cui "Obiettivi", "Boss Rush", "Encyclopedia" e altro ancora".
Argomenti correlati a:
Record of Lodoss War: Deedlit in Wonder Labyrinth, 100k copie scaricate, ora in sconto per lo Steam Golden Week Sale
---