Gato Salvaje Studio ha mostrato il primo sguardo sulla Medieval Era in arrivo nel loro gioco di ruolo itinerante nel tempo, The Waylanders, all'inizio del 2021 . Presentato per la prima volta alla Gamescom da IGN, il team di The Waylanders ha offerto ai fan un assaggio di luoghi, attrezzature e altri cambiamenti in arrivo nel mondo.
Guarda il video sulla rivelazione della Medieval Era in The Waylanders:
Oltre a questo primo sguardo alla seconda metà del gioco, il team ha rilasciato una roadmap aggiornata che porta The Waylanders dal suo stato attuale al lancio. Gato Salvaje Studio ha rilasciato frequenti aggiornamenti alla versione ad accesso anticipato del gioco, aggiungendo filmati, missioni, correzioni di bug e funzionalità di qualità della vita alla parte del gioco nell'era celtica. Come mostrato in questa nuova roadmap, il team rallenterà la frequenza degli aggiornamenti a favore di versioni più grandi e più raffinate.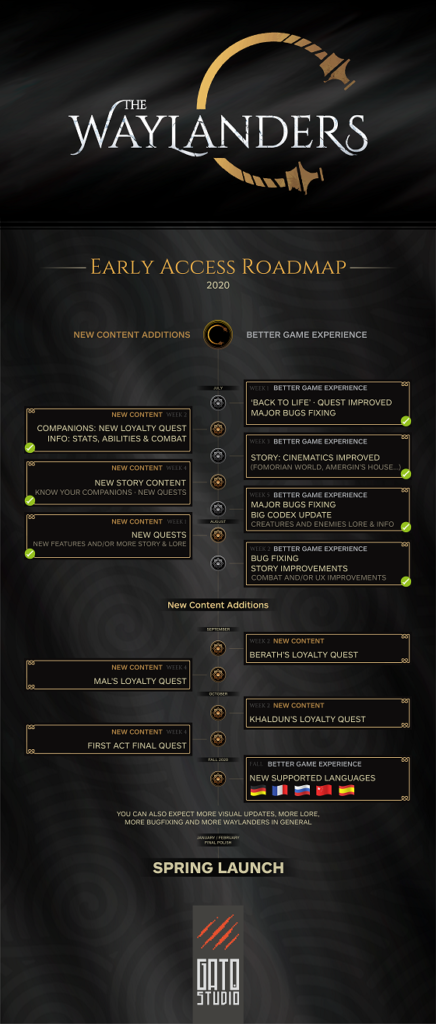 Argomenti correlati a:
Primo sguardo sulla Medieval Era in The Waylanders
---