Cornfox & Brothers invitano i giocatori a intraprendere un'avventura epica con Oceanhorn 2: Knights of the Lost Realm , ora disponibile su Nintendo Switch. In un mondo in cui magia e tecnologia si intrecciano, un trio di eroi si impegna in un'impresa impossibile, sfruttando allo stesso tempo spirito avventuroso, coraggio e ingegno in abbondanza.
"Siamo entusiasti di annunciare il lancio mondiale di Oceanhorn 2 su Nintendo Switch", ha dichiarato Heikki Repo , Direttore Creativo di Cornfox & Brothers. "È un racconto magico pieno di meraviglie e pericoli su una battaglia primordiale tra il bene e il male. Ci auguriamo che i nostri giocatori si perdano nello splendido universo che Oceanhorn 2 ha da offrire, caratterizzato da esplorazioni infinite e azioni hack 'n slash ".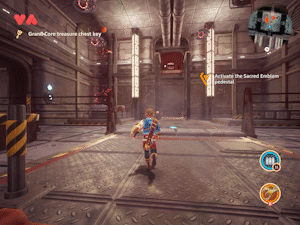 Ambientato un millennio prima dell'originale, Oceanhorn: Monsters of Uncharted Seas , Oceanhorn 2 segue le avventure di un giovane cavaliere in una missione per difendere il popolo di Arcadia dal formidabile esercito oscuro di Warlock Mesmeroth. Le forze alleate sono cresciute con Trin, la nipote del leader di Arcadia Archimedes, e Gen, un misterioso robot che brandisce un'antica arma da Samurai, che si uniscono al coraggioso protagonista nell'ambiziosa crociata. Equipaggiato con armi e veicoli cyber-magici, il team viaggia attraverso le vaste regioni di Gaia, volando, navigando e persino esplorando il mondo sottomarino. Paesaggi pittoreschi, puzzle scintillanti e pericoli onnipotenti ti aspettano in questo esilarante gioco di ruolo d'azione e avventura di 20 ore.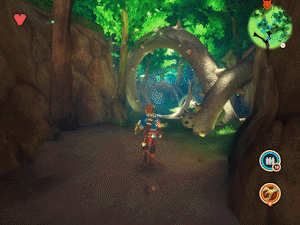 Argomenti correlati a:
Oceanhorn 2: Knights of the Lost Realm è ora disponibile su Nintendo Switch
---