Una breve recap del NGPX, in particolare sugli annunci di Idea Factory: DEATH END RE;QUEST 2 annunciata la data di uscita, mentre per
NEPTUNIA VIRTUAL STARS nuovo gioco, teaser trailer d'annuncio.
Idea Factory International durante la New Game+ Expo digital showcase ha annunciato che l'horror-inspired RPG, Death end re;Quest 2, arriverà in via digitale e fisica per console PlayStation 4 e Steam il 28 agosto in Europa.
La Steam version conterrà gli originali costumi Glitch relativi al primo titolo della serie horror JRPG. Sottotitoli: English, Japanese, Traditional Chinese, e Simplified Chinese.
NUOVO TRAILER:
Le Goddesses e VTubers team up to take down the Anti! Durante il New Game+ Expo digital showcase, Idea Factory International ha presentato un teaser trailer per il nuovo music-based hack 'n' slash game, Neptunia Virtual Stars! Lo spin-off arriverà nel corso del 2021 per console PlayStation 4.
Il Teaser Trailer consegna ai fan un viaggio delle Goddesses in un nuovo virtual world!
GUARDA IL NUOVO TEASER:
Storia
In una dimensione chiamata Virtualand, i pianeti virtuali che esistono al suo interno contengono una straordinaria capacità di produrre un prodotto noto come contenuto. Di questi corpi celesti c'è un pianeta tranquillo noto come EMO. Questo è stato l'ultimo obiettivo di un gruppo nefasto il cui unico scopo è quello di distruggere i contenuti creati dai pianeti virtuali … Anti. La loro decimazione dell'EMO ha lasciato i suoi cittadini senza speranza. Proprio in quel momento, VTubers, popolari streamer live dalla Terra, furono improvvisamente trasportati su Virtualand. Poiché i VTuber possiedono un'affinità per la creazione di buoni contenuti, sono stati obiettivi ovvi per Anti, che li ha catturati rapidamente e li ha trasformati in tasche dati note come V Cubes.Fair, la Dea Virtuale e leader del Pianeta EMO, ha inviato un segnale di soccorso a più dimensioni nella speranza di un miracolo. Due gruppi hanno ricevuto il segnale: le stelle nascenti di VTuber, Mi e Yu, membri di MEWTRAL, nonché le Dee di Gamindustri: NePTUNE, Noire, Blanc e Vert. Entrambe le parti, ora entrando in terreni sconosciuti, decidono di unirsi per combattere contro Anti! Possono unirsi e salvare il pianeta EMO dalla completa distruzione?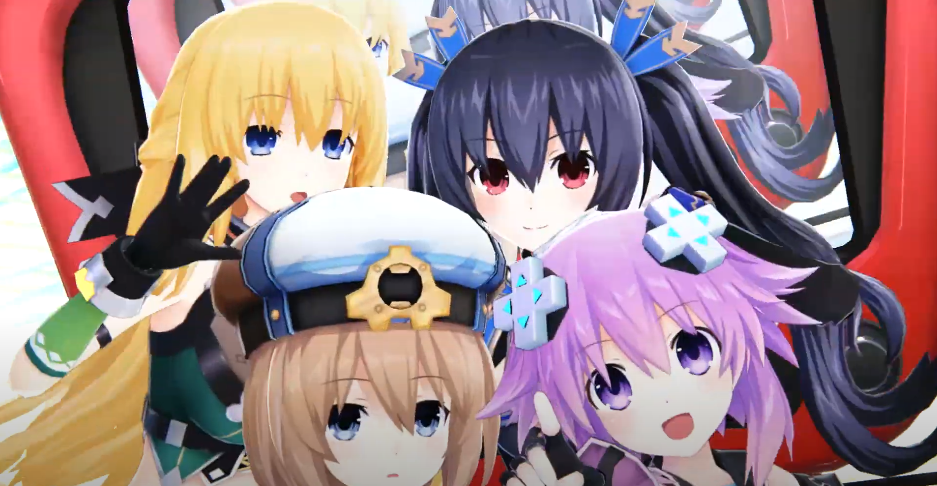 Funzionalità chiave
• Switch On-The-Fly – Passa senza soluzione di continuità le prospettive tra i personaggi sparatutto in mischia e quelli a distanza in battaglie hack 'n' slash frenetiche: ottieni le combo giuste per più bonus e danni maggiori!
• Senti il ​​ritmo di BeatTik – Unisciti a YouTuber virtuali nella vita reale e fai in modo che i fan si divertano nelle esibizioni del gioco di ritmo BeatTik per salvare il pianeta!
• BGM mi ha fatto andare! – La musica di sottofondo può aiutarti o ferirti in battaglie speciali contro i boss, cambiando le condizioni di battaglia e persino sbloccando mosse finali coordinate.
• Rallegrati con VTubers – VTubers può unirsi a te in modo casuale durante la battaglia per aiutarti! Con il loro supporto, possono rallegrarti durante il gioco e persino offrirti un premio speciale se realizzi i loro sogni!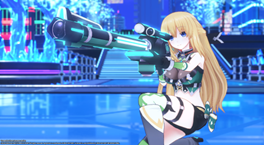 Argomenti correlati a:
NGPX: DEATH END RE;QUEST 2 annuncio uscita + NEPTUNIA VIRTUAL STARS rivelato
---