L'editore indipendente Modus Games ha rivelato oggi la sua partecipazione al PAX Online, dove i giocatori possono visualizzare gli ultimi trailer e giocare a demo di diversi titoli Modus, tra cui il sensazionale Cris Tales , l'avventura appena lanciata Ary and the Secret of the Seasons e il sequel horror Remothered: Broken Porcelain , tra molti altri. PAX Online si svolgerà dal 12 al 20 settembre 2020. Trova Modus Games nello show floor a partire da domani.
Inoltre, Carlos Rocha Silva di Dreams Uncorporated, gli sviluppatori dietro Cris Tales , parlerà in un panel sul canale EGX3 il 20 settembre alle 9:15 PDT. Non perdere l'opportunità di ascoltare come gli sviluppatori hanno trovato l'ispirazione per questo prossimo JRPG nel loro paese natale, la Colombia.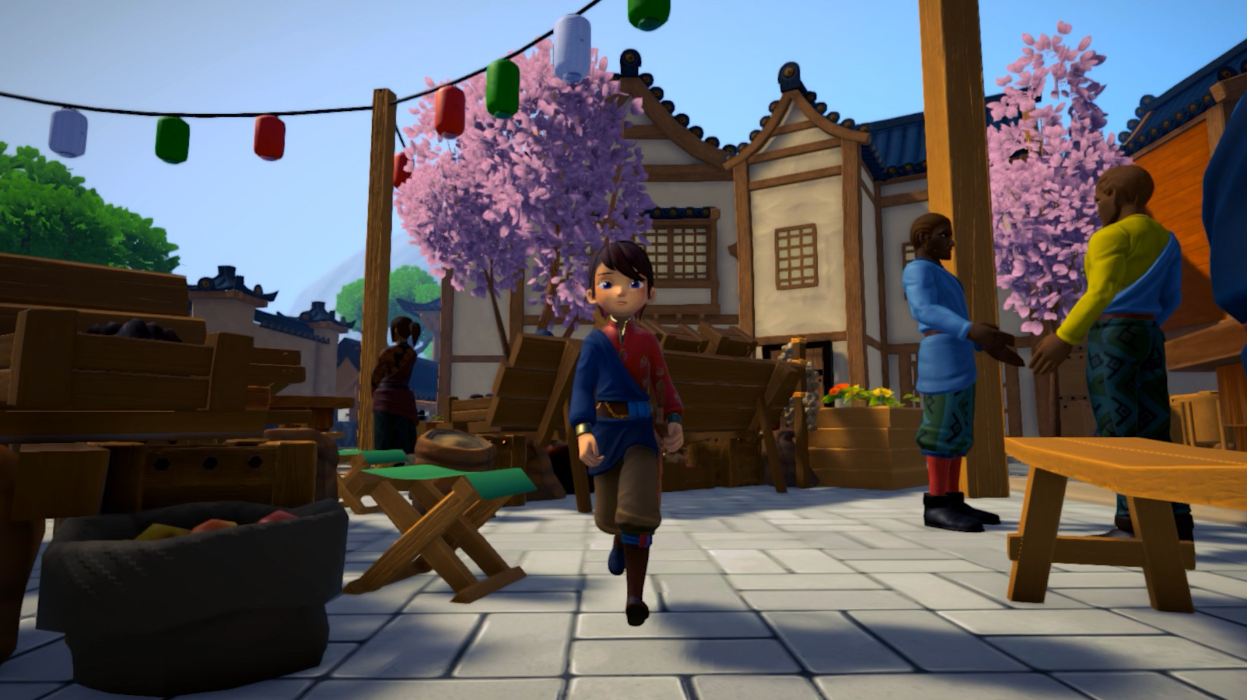 Cris Tales (Dreams Uncorporated, SYCK) : combatti simultaneamente tra passato, presente e futuro. Con splendide ambientazioni disegnate a mano e decisioni di grande impatto che influenzano la fine del gioco, Cris Tales è stato atteso con impazienza dai fan dei JRPG sin dal suo sorprendente debutto all'E3 2019. Demo disponibile durante PAX.
Override 2: Super Mech League (Modus Studios Brazil): combatti con un elenco ottimizzato di mech nuovi e di ritorno in varie modalità di gioco versus e co-op fino a 4 giocatori online e localmente. Sconfiggi i tuoi avversari usando un arsenale di mosse uniche tra cui attacchi a distanza super caricati, combo che distruggono il metallo o un attacco definitivo che sconvolge l'arena! Iscriviti alla closed beta durante PAX!
In Sound Mind (We Create Stuff): In Sound Mind è un arguto gioco horror psicologico in prima persona con enigmi frenetici, combattimenti contro i boss unici e musica originale di The Living Tombstone. Esplora e combatti attraverso una serie di ricordi inquietanti mentre viaggi all'interno del funzionamento interno dell'unico luogo da cui non riesci a sfuggire: la tua mente. Demo disponibile durante PAX.
Altri giochi presenti includono Remothered: Broken Porcelain, Ary and the Secret of Seasons, Rock of Ages 3: Make & Break, Skully, Trine 4: The Nightmare Prince, Degrees of Separation e Ninjin: Clash of Carrots (demo disponibile).

Argomenti correlati a:
Modus Games annuncia la lineup al PAX Online
---