L'editore Wired Productions ha presentato oggi la sua eclettica line-up per il PAX East (21-24 aprile, Boston, MA) che include il primo hands-on al mondo con l'attesissima avventura narrativa The Last Worker , gioco gestionale radicale degli anni '90 Arcade Paradise e gioco rompicapo coinvolgente e sincero Tin Hearts. I visitatori dello spettacolo possono anche provare il thriller psicologico acclamato dalla critica Martha Is Dead e un misterioso titolo non ancora annunciato . Inoltre, il bellissimo puzzle platform bioluminescente Lumote: The Mastermote Chronicles verrà lanciato ufficialmente durante lo spettacolo.
Se ciò non bastasse, l'editore indipendente ospiterà una registrazione dal vivo del Podcast Wired Unplugged alle 16:30 EDT venerdì 22 aprile presso l'Arachnid Theatre. Gli host Jake Kulkowski e Aaron Cooper saranno raggiunti dal CEO di Wired Productions Leo Zullo, dal co-fondatore di Good Vibes Gaming Ash Paulsen e da una serie di sviluppatori di giochi indipendenti per discutere di come Wired lavora a stretto contatto con i suoi partner di sviluppo.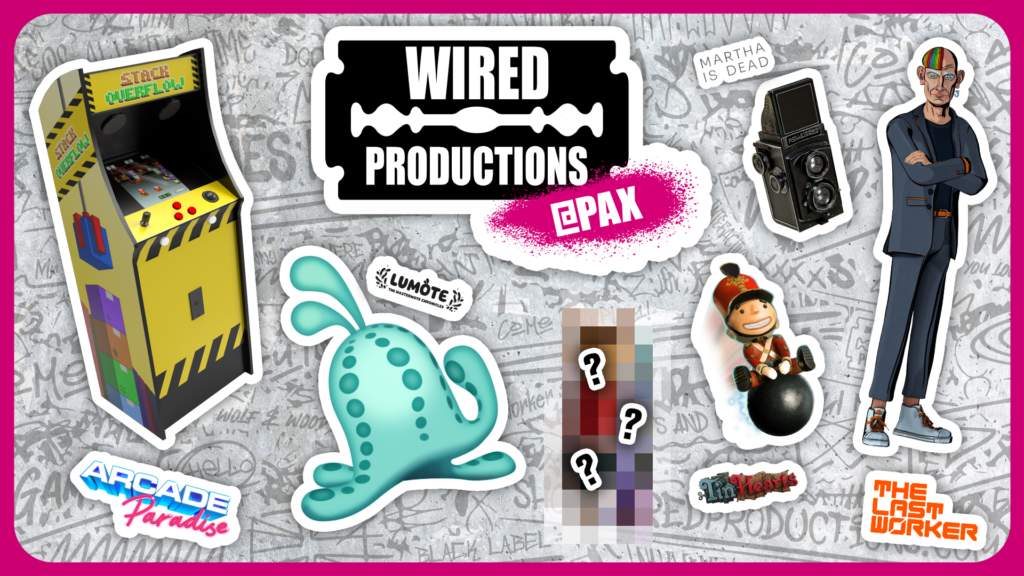 I partecipanti possono dare un'occhiata alla scaletta elettrizzante di Wired Productions al 14030, nel cuore della sala espositiva PAX, che si trova lungo il corridoio principale.
Argomenti correlati a:
Line-up al PAX East presentata da Wired Production
---