A PLUS JAPAN è lieta di annunciare il suo gioco di ruolo d'azione My Hero Academia: The Strongest Hero è ora disponibile su dispositivi mobili in Europa (senza Regno Unito, Irlanda e Scandinavia), Asia centrale, Sub -Africa sahariana, Turchia, Marocco, Algeria e Tunisia. I giocatori interessati alla versione iOS possono scaricare il gioco qui , mentre la versione Android è reperibile sul Google Play Store tramite questo link .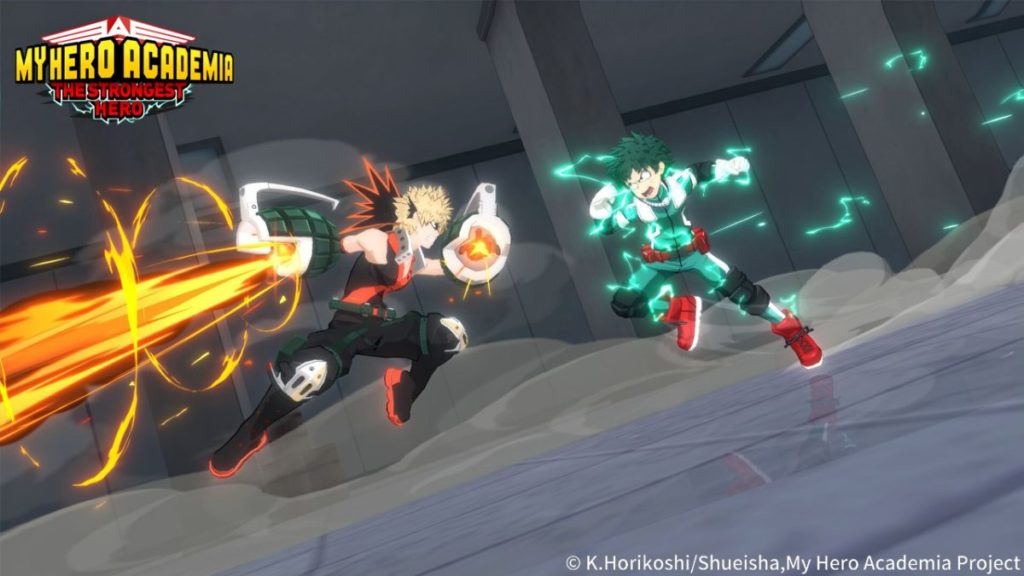 La versione di lancio di My Hero Academia: The Strongest Hero consente ai giocatori di sbloccare oltre 12 dei loro eroi preferiti della serie animata e di impegnarsi in combattimenti PvP ricchi di azione che consentono di passare da 3 eroi e le loro abilità versatili. Proprio come nell'anime, ogni eroe ha le sue stranezze che i fan riconosceranno immediatamente. Ecco come appaiono alcuni di loro:
Il gioco è ricco di funzionalità e di un'eccellente grafica 3D, che ha avuto un impatto su numeri di pre-registrazione molto alti. Oltre 1,5 milioni di giocatori su Google Play e Apple Store non vedono l'ora di entrare nel gioco, rendendo questo il momento migliore per partecipare all'azione e diventare un eroe.
Argomenti correlati a:
L'Action-RPG My Hero Academia: The Strongest Hero disponibile ora su iOS e Android
---