SNK Corporation è orgogliosa di annunciare The King of Fighters '98 ULTIMATE MATCH FINAL EDITION su Steam ha ricevuto un importante aggiornamento oggi che notevolmente migliora le funzioni on-line.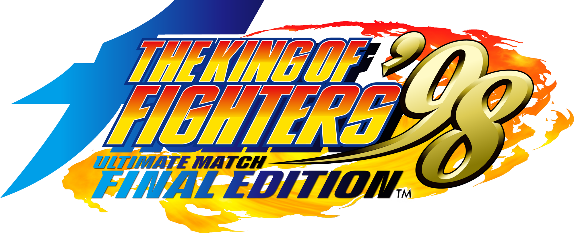 L'aggiornamento soddisfa i desideri di molti giocatori per un'esperienza online più fluida implementando il netcode di rollback. Inoltre, include anche lobby online che possono contenere fino a nove giocatori e modalità spettatore in modo che i fan possano guardare i tuoi amici combattere. Il feedback dei giocatori dal secondo test della Community Beta è stato determinante per fornire le migliori funzioni online possibili.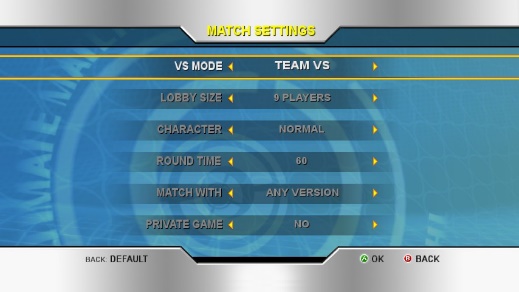 Dopo "KOF '98", spesso elogiato dai fan come il miglior episodio della serie "KOF", e "KOF '98 UM" 10 anni dopo, "KOF '98" è tornato sulla piattaforma di gioco Steam per PC in una versione definitiva e la versione finale con THE KING OF FIGHTERS '98 ULTIMATE MATCH FINAL EDITION.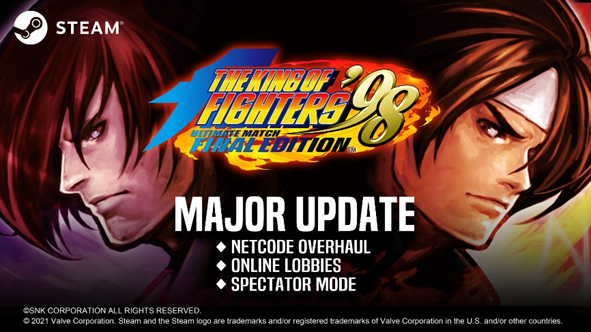 Argomenti correlati a:
KOF '98 UM FINAL EDITION riceve un importante aggiornamento per il rollback del netcode, delle lobby e della modalità spettatore su Steam
---