Contention of Legends vedrà i giocatori competere insieme ai leader degli influencer per avere la possibilità di vincere una vasta gamma di premi.
YOOZOO Games è lieta di annunciare il lancio di Infinity Kingdom in diversi nuovi paesi e regioni dell'Asia, tra cui Corea del Sud, Taiwan, Hong Kong e Macao. Per celebrare questo ultimo traguardo, gli influencer sono stati invitati a prendere il comando nel prossimo evento per i giocatori, Contention of Legends , che si terrà dal 23 settembre al 31 ottobre.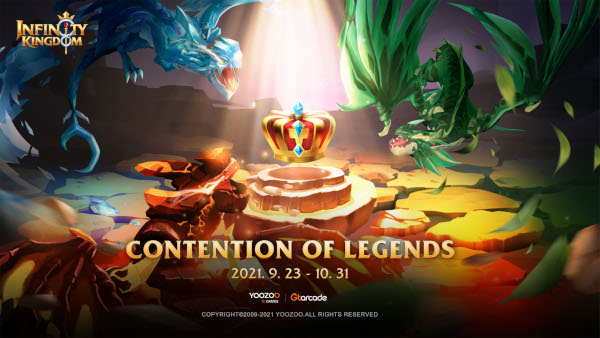 Contention of Legends vedrà gli influencer riunirsi per guidare la lotta per il prezioso World Heart. Giocando insieme in un unico server, Server 97, Contention of Legends-0097, i giocatori si uniranno a uno dei tre regni guidati dai seguenti influencer; Clash Bashing e Clash con Eric dagli Stati Uniti e dal Regno Unito guideranno Ydvia; Gli influencer sudcoreani COMMANDER ZICO e Ssamdole guideranno la Russia, mentre Vitas sarà guidata da BeBe e Uzra di Taiwan e Hong Kong.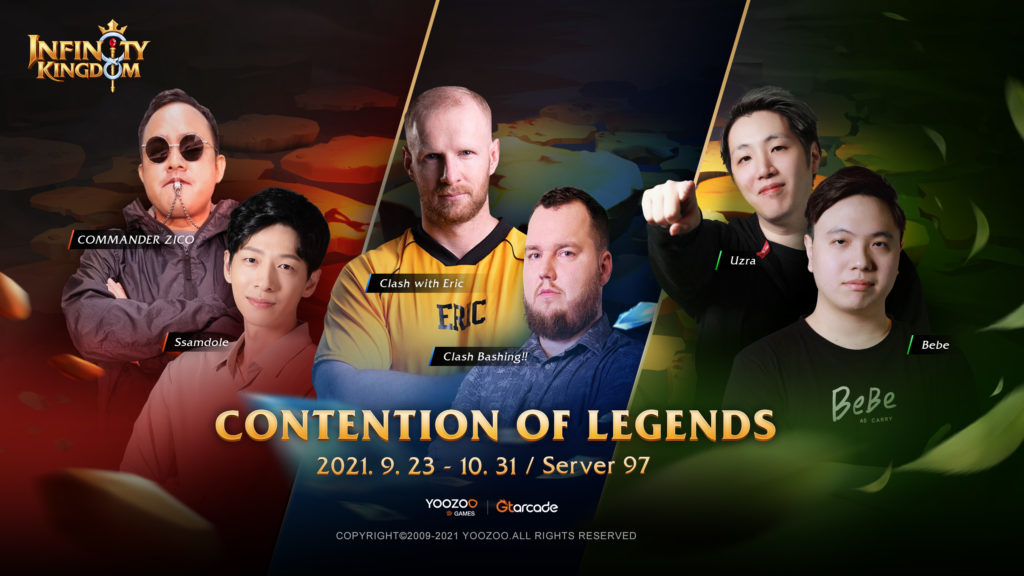 L'arrivo di giocatori da nuove regioni segna una nuova fantastica era per il gioco, così come la possibilità per i giocatori di diversi paesi di giocare a Infinity Kingdom nei loro modi distintivi e competere e collaborare insieme. In Contention of Legends , i giocatori dovranno stabilire potenti alleanze per conquistare il World Heart e diventare il re o la regina di Norheim.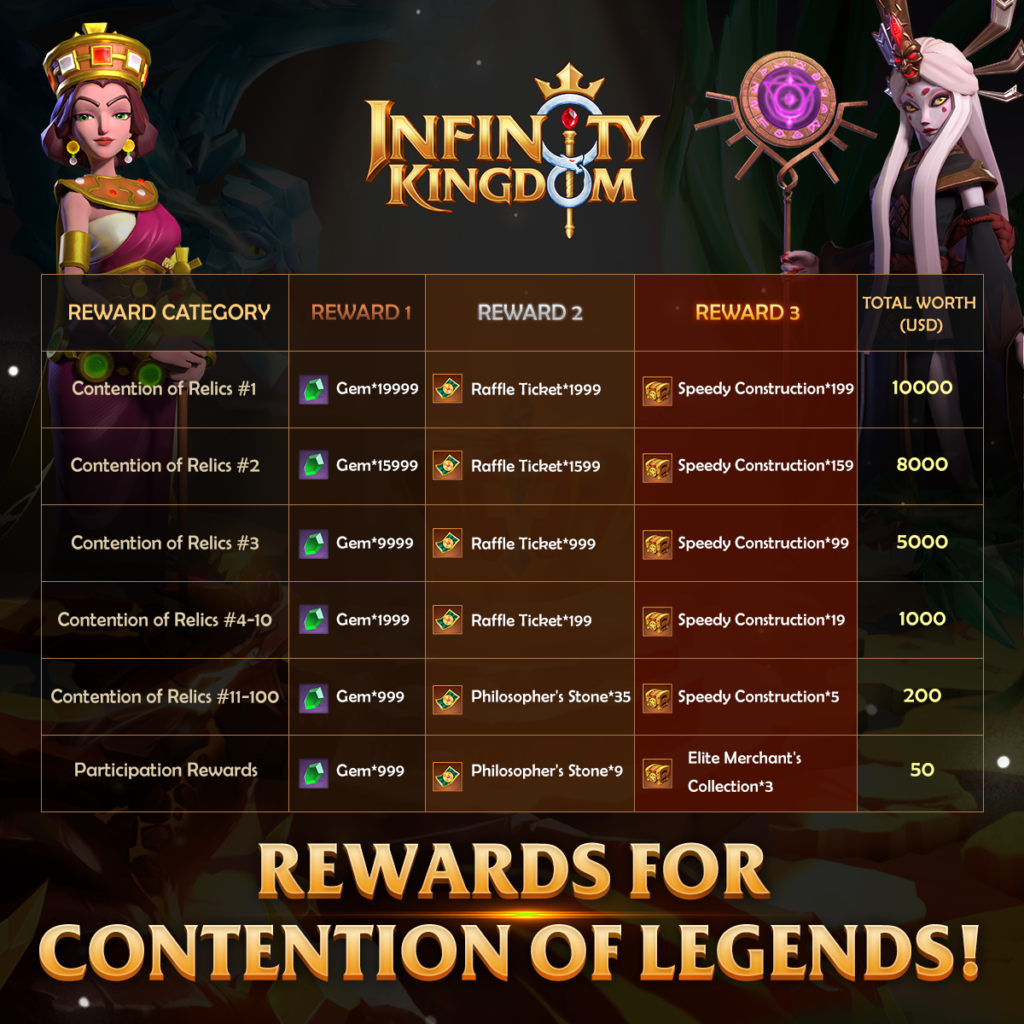 Anche se un solo membro dell'alleanza vincitrice sarà incoronato re o regina, ci sono molte gloriose ricompense da vincere. Ci sono premi di partecipazione per tutti i giocatori; ma sono i primi 100, classificati in base al contributo dell'evento, a ricevere una pioggia di premi. Dalle gemme e biglietti della lotteria alla costruzione rapida e al pacchetto di risorse superiori, i migliori riceveranno premi del valore di migliaia di dollari USA.
Argomenti correlati a:
INFINITY KINGDOM accoglie nuovi players con l'evento globale "Contention of Legends"
---