Toadman Interactive e Sold out annunciano STORM BREAKER, la prima grande espansione per l'action hardcore shooter RPG Immortal: Unchained: è ora disponibile per il download su PlayStation 4,Xbox One e PC, il prezzo è fissato invece a $ 14,99 / € 14,99 / £ 12,99.
La caduta di Apexion fu rapida e brutale. Le inarrestabili orde di Nonmorti trafissero le difese dell'avamposto Storm Break e continuarono la loro implacabile invasione. Elimina la minaccia e scopri Sea of ​​Scars, una nuova area di Immortal: Unchained .
GUARDA IL TRAILER:
Attraversa il misterioso fondale marino di Sea of ​​Scars ed esplora le rovine di Storm Break per individuare segreti nascosti custoditi da nuovi nemici e creature. Impegnati in combattimenti di boss monumentali con nuove e potenti armi, tra cui il leggendario Brightreaver, un'arma devastante in grado di distruggere le sue vittime con un fulmine ultraridotto.
CARATTERISTICHE:
Scopri due nuove località aliene: The Sea of ​​Scars e Storm Break. Una misteriosa forza sta spingendo da parte l'oceano, permettendoti di viaggiare lungo il fondo del mare. Calpestare attentamente, tuttavia, perché la presenza dei morti raggiunga anche queste profondità vili.
Disponi quattro devastanti nuove armi, incluso il Brightreaver fulmineo, una delle armi più potenti di tutto il cosmo, e l'Ashborne Needler, un fucile da cecchino tossico usato per abbattere i nemici più grandi.
Incontra due boss monumentali e sconfiggi nuovi nemici.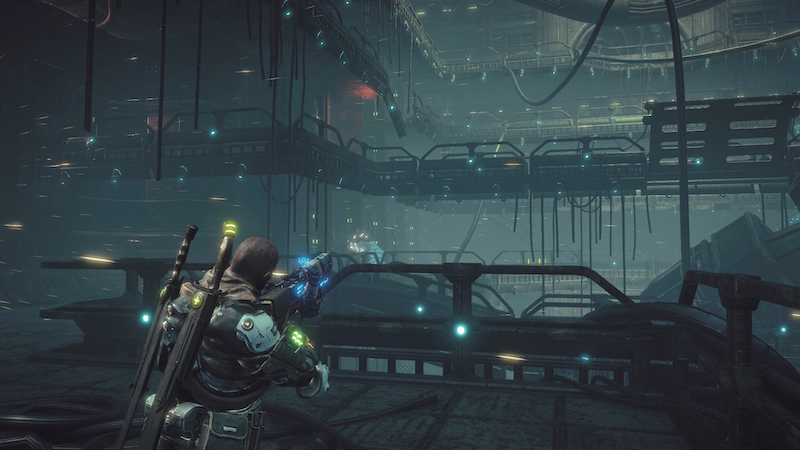 Argomenti correlati a:
Immortal: Unchained, l'action RPG shooter si arricchisce su console e PC con "Storm Breaker"
---