Neon Doctrine – uno dei principali editori di giochi del sud-est asiatico di famosi titoli indipendenti come Yuppie Psycho , The Library of Babel , Lamentum e l'acclamata serie SIMULACRA – e lo sviluppatore Creative Games Computer Graphics Corporation sono orgogliosi di annunciare oggi l'uscita di The Legend of Tianding su console PlayStation 4|5 in tutto il mondo. Il pluripremiato picchiaduro a scorrimento laterale è un'avventura ricca di azione ed elegante basata su eventi reali, persone reali e situazioni reali.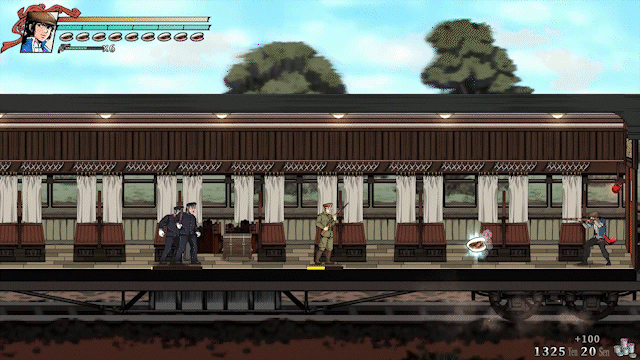 The Legend of Tianding è un'esplorazione di un luogo e di un tempo spesso trascurati, con protagonista il personaggio storico Liao Tianding, il leggendario eroe popolare vigilante taiwanese. Presentata nello stile del manga tradizionale cinese, l'area Dadaocheng della città di Taipei all'inizio del secolo prende vita in questa esperienza unica nel suo genere.
Nei panni del protagonista Tianding, i giocatori combattono per la giustizia nelle strade di Taipei dell'inizio del XX secolo, derubando i ricchi per nutrire i poveri ed eludendo la cattura da parte delle autorità coloniali giapponesi che hanno occupato la città. I giocatori devono combattere le autorità con stile con tanto, fascia in vita e kung fu veloce in combattimenti tecnici serrati. Eseguiranno combo aeree avanzate, ruberanno armi ai nemici, equipaggeranno potenti talismani e useranno rampini per volare sul campo di battaglia per incutere paura nei cuori degli oppressori.
Argomenti correlati a:
Il pluripremiato Beat 'Em Up "The Legend Of Tianding" si fa strada a scorrimento laterale sulle console PlayStation
---