Il nuovo giocattolo di Hot Wheels Rodger Dodger ispirato alla creazione del vincitore della Hot Wheels Unleashed Design Battle sarà disponibile a livello globale per l'acquisto presso retailer selezionati a partire da dicembre 2022.
Il concorso, che ha dato ai partecipanti l'opportunità di creare design unici per la macchinina Hot Wheels Rodger Dodger tramite l'espansione Livery Editor all'interno del gioco, ha raccolto più di 300 proposte al giorno, per un totale di oltre 10.000 idee di design in un solo mese nel periodo tra il 14 gennaio e il 14 febbraio 2022.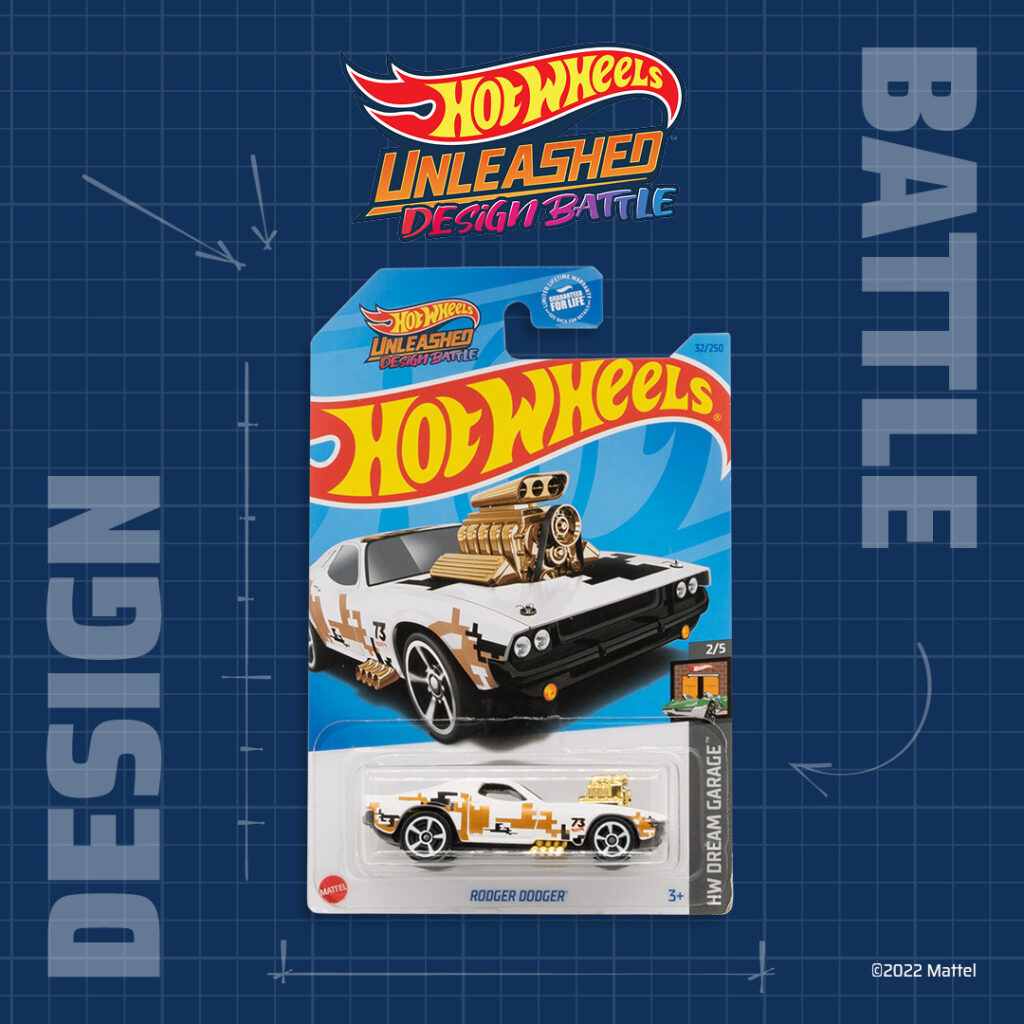 Il vincitore è stato scelto da una giuria d'eccezione composta dai migliori designer di Mattel e Hot Wheels:
Ted Wu – Vice President e Global Head of Vehicle Design, Mattel
Bryan Benedict – Director of Product Design, Mattel
Dmitriy Shakhmatov – Manager of Product Design, Mattel
Jerry Thienprasiddhi – Principal Graphic Designer, Mattel
Dopo un meticoloso processo di valutazione, la giuria di Mattel ha selezionato "Digigold" realizzata da Reds- giocatore di Hot Wheels Unleashed come livrea vincente per la Rodger Dodger, una livrea caratterizzata da una palette bianca dominante, un'aggiunta di tendenza al  classico veicolo Rodger Dodger grazie a dettagli dorati arricchiti da alcuni inserti astratti neri, per un look finale mozzafiato.
Argomenti correlati a:
Il design del vincitore della Hot Wheels Unleashed Design Battle è ora disponibile come una vera macchinina
---