Reckoner Industries e l'editore The Iterative Collective hanno confermato oggi che il gioco di simulazione/puzzle basato sulla logica basato sul sintetizzatore The Signal State uscirà su Steam per Windows e Mac il 23 settembre.
Ecco il nuovo video trailer:
In un futuro post-apocalittico, sei in prima linea in una rivoluzione agricola! Ricostruisci una fattoria abbandonata riparando le sue varie macchine e dando nuova vita alla vecchia tecnologia utilizzando i moduli del sintetizzatore in un gioco di puzzle unico.
"Siamo entusiasti di lavorare con Reckoner Industries per portare The Signal State ai fan dei puzzle game di tutto il mondo", ha affermato Matthew Quek, CEO di The Iterative Collective. "Offre una nuova prospettiva sui generi dei videogiochi di simulazione e puzzle per creare un'esperienza che attirerà i fan di ciascuno e sfiderà anche il più esperto dei risolutori di puzzle".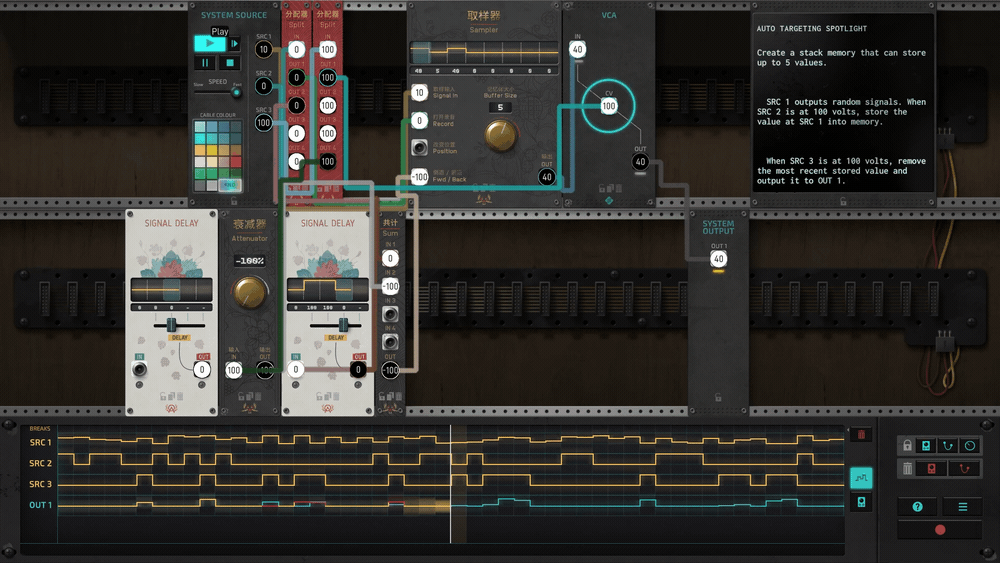 Argomenti correlati a:
Il Cerebral Synthesizer Puzzle-Simulation game "The Signal State" uscirà su Steam il 23 settembre
---