Causa, Voices of Dusk gioco di carte strategico a turni dello studio di sviluppo indipendente Niebla Games, lascia oggi l'accesso anticipato su Steam.
In Causa, Voices of the Dusk , le tue decisioni strategiche cambieranno drasticamente il corso dell'avventura. Sacrifica le carte per promuovere la tua causa e riportale in un secondo momento per ottenere le giocate più potenti mentre combatti contro altri giocatori e affronti impegnative campagne di draft.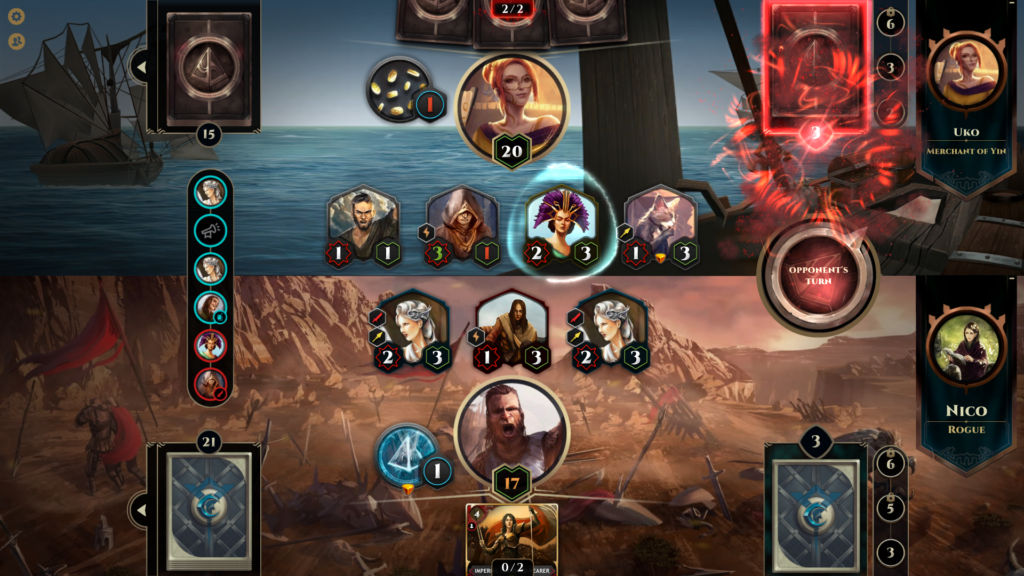 La versione completa di Causa, Voices of the Dusk include un sistema di pass battaglia, mazzi e leader bicolore, buste di carte potere, 6 nuovi leader di fazione e 50 nuove carte (oltre al set di partenza – 350 carte in totale).
Disponibili nuovi DLC con uno sconto di lancio del 20% per ciascuno di essi insieme agli acquisti in-app.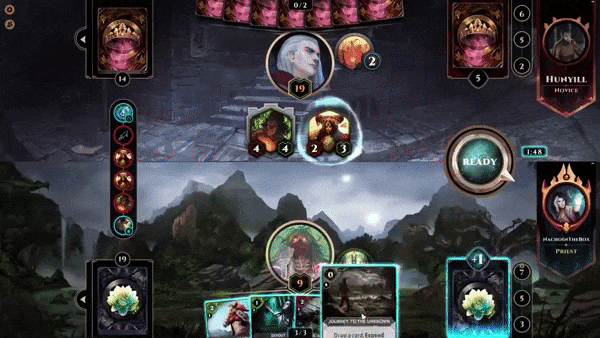 Caratteristiche
– Gameplay tattico unico con opzioni strategiche complesse.
Sacrifica le carte dalla tua mano o dal tabellone per aumentare le tue risorse.
Gioca fino a due carte per turno.
Riporta le carte sacrificate nel gioco per le giocate critiche più inaspettate.
Ricostituzione completa della tua mano di 4 carte all'inizio del tuo turno.
Approfitta degli effetti speciali che ti consentono di pescare, sacrificare, giocare e riportare in gioco carte aggiuntive.
Decisioni del leader: usa il set unico di potenti abilità di ogni leader per cambiare il corso del gioco.
– Scegli tra più poteri, fazioni e leader.
– Metti alla prova le tue abilità in campagne di draft per giocatore singolo estremamente impegnative.
– Un mondo fantastico originale ed esotico con una ricca esperienza narrativa.
– Sistema Battle Pass.
– Gioco multipiattaforma (PC, console e dispositivi mobili)
Argomenti correlati a:
Il card-game "Causa, Voices of the Dusk" è uscito oggi su Steam
---