House Of Golf, Il titolo di golf in stile arcade arriva esclusivamente su console Nintendo Switch l'8 novembre, indicato per giocare in sfide in locale fino a 6 giocatori.
Atomicom, studio indipendente con sede a Liverpool, ha annunciato House Of Golf un nuovissimo gioco di golf in stile Arcade che verrà lanciato in esclusiva per Nintendo Switch l'8 novembre 2019. House Of Golf è disponibile in pre-ordine con uno sconto del 25% fino all'8 novembre.
House Of Golf è un gioco sportivo in stile arcade con grafica 3D, fisica e meccaniche di gioco facili da apprendere, indicato per le sfide in famiglia: I giocatori dovranno affrontare buche divertenti e stimolanti in una varietà di luoghi domestici. Man mano che avanzano nel gioco, i buchi diventano più subdoli e stimolanti.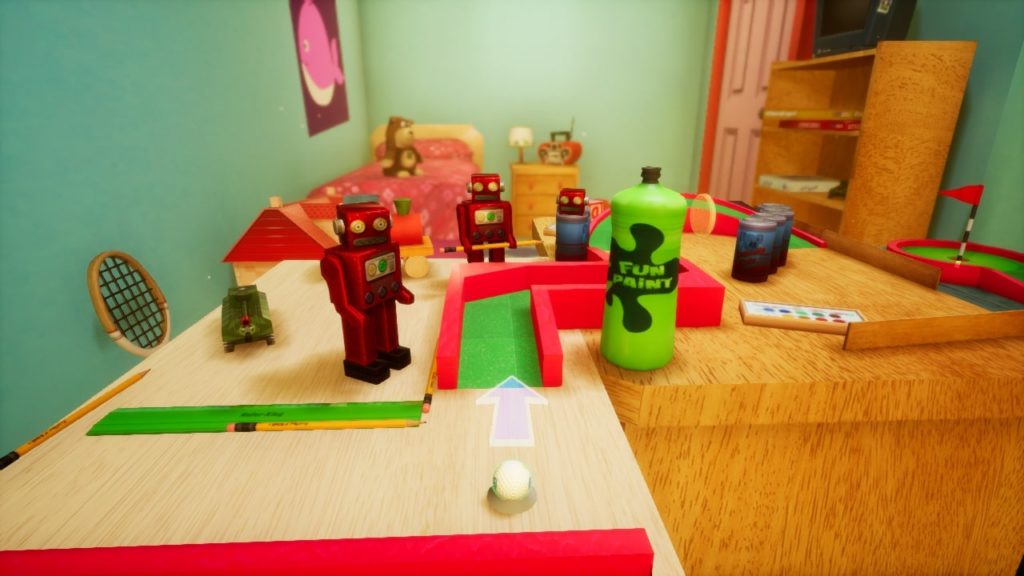 Funzionalità di House Of Golf:
* Meccaniche di gioco facili da giocare
* Fisica reale a 60FPS
* 135 livelli impostati in 5 posizioni
* 1-6 Giocatori
* Ampia selezione di sbloccabili
Argomenti correlati a:
House Of Golf, Il titolo di golf in stile arcade arriva esclusivamente su Switch l'8 novembre
---