Le grandi storie aspettano solo di essere narrate, vissute e giocate su PC via GOG.com: la piattaforma per giocatori su PC amanti dei classici di un tempo, ma anche delle serie GDR più recenti, dedica gli sconti del week-end a titoli che prediligono la narrazione, lo story telling e che coinvolgono con le loro trame avvincenti.
Planetscape: Torment, The Witcher 3, What Remains of Edith Finch, la serie Broken Sword e molte altre storie a prezzi iper scontati come sempre su GOG.com, che con l'occasione potranno essere recuperate dai gamers su PC appassionati del genere.
Comunicato – Questa è una storia sui più grandi narratori di giochi , le signore e gli uomini che ci hanno guidato avanti su epopee, odissee e racconti sia umoristici che astratti.
Questo fine settimana stiamo evidenziando brillanti esempi di maestria, innovazione e atemporalità, fino all'85% di sconto su GOG.com – il videogioco digitale in cui ogni gioco ha una storia da raccontare.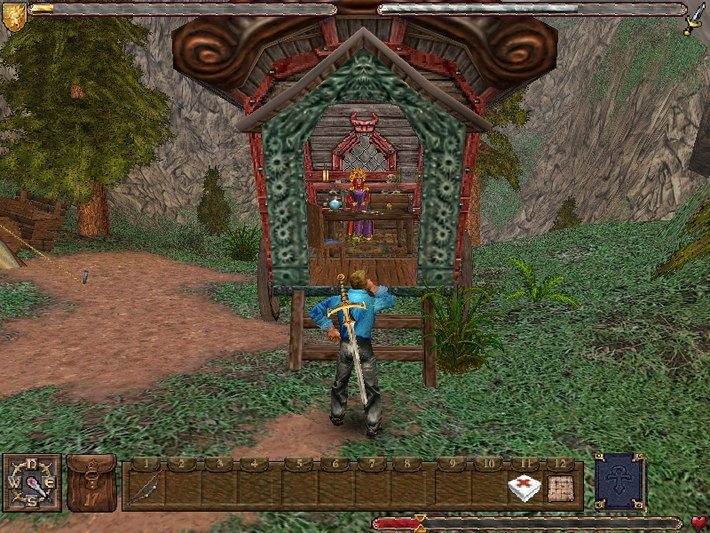 Testimonianza della potenza e della gamma dei videogiochi come mezzo di narrazione, tra questi troverai:
I grandi precursori: Zork (-20%), Ultima (-75%) o Forgotten Realms Archives(-80%)
Le epopee classiche – come Baldur's Gate I & II (-75%) e Planescape: Torment (-25%)
Le misteriose missioni – Space Quest e King's Quest (-33%), Simon the Sorcerer (-75 %) o la saga di Broken Sword (-80%)
I classici moderni: The Witcher 3 GOTY (-60%), Tyranny (-66%), Dragon Age: Origins (-75%)
e quelli audaci e innovativi come What Remains of Edith Finch (-40%), Oxenfree (-75%), Darkest Dungeon (-60%), e nel suo modo speciale Gorogoa (-25%).
Solo nei giochi puoi davvero essere parte di queste storie indimenticabili, e molte altre ora fino all'85% di sconto nella nostra vendita di Storie più grandi – fino al 26 marzo.
Fonte: GOG.com
Argomenti correlati a:
GOG.com dedica gli sconti del week-end alle grandi storie
---