Come di consueto lo store PlayStation regala agli appassionati di videogame e possessori di console Sony PS4, PS3 e Vita sconti settimanali convenienti: questa è la volta dei Titoli per PlayStation 4 a meno di 20 euro, con sconti che sfiorano l'80% anche per titoli di altissimo livello. Qualche esempio? Metal Gear Solid V, Diablo 3, Shadow Of Mordor, The Order 1886, Dark Souls II, Tales Of Zestiria, Sword Art Online, ed è solo per citarne alcuni.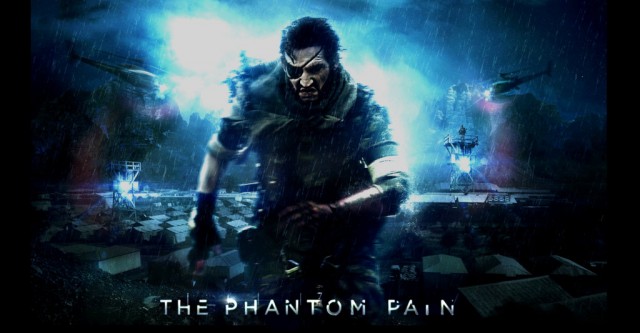 Fino al prossimo 22 settembre i possessori di console PS4 e appassionati di videogame, nonché per tutti coloro – e sono in tanti, come biasimarli – che attendono i maxi sconti che ormai sono di routine dello store PlayStation per poter giocare al loro gioco preferito al minor prezzo possibile, sconti che hanno (alcuni) dell'incredibile: Come ad esempio la possibilità di apprezzare le ambientazioni di The Order 1886 a 15,99 Euro con uno sconto pari al 60%, oppure per gli appassionati di The Elder Scroll, Tamriel Unlimited a 19.99 Euro con il 71% di sconto.
Ma anche gli appassionati di azione e alta velocità potranno giovarsi dei tantissimi ed altissimi sconti presenti fino al prossimo 22 settembre nello store PlayStation: come non citare Mad Max a 19,99 euro con il 71% di sconto, oppure per gli appassionati di fantasy e anime allo stesso prezzo Tales Of Zestiria, Saint Seiya Soldier's Soul, mentre con Akibas Trip si scende addirittura a 12,99 euro. Ma anche per gli amanti dei Transformers un bello sconto su Devastation, prezzato a 14,99 euro (per possessori di account Plus) invece di 50 euro.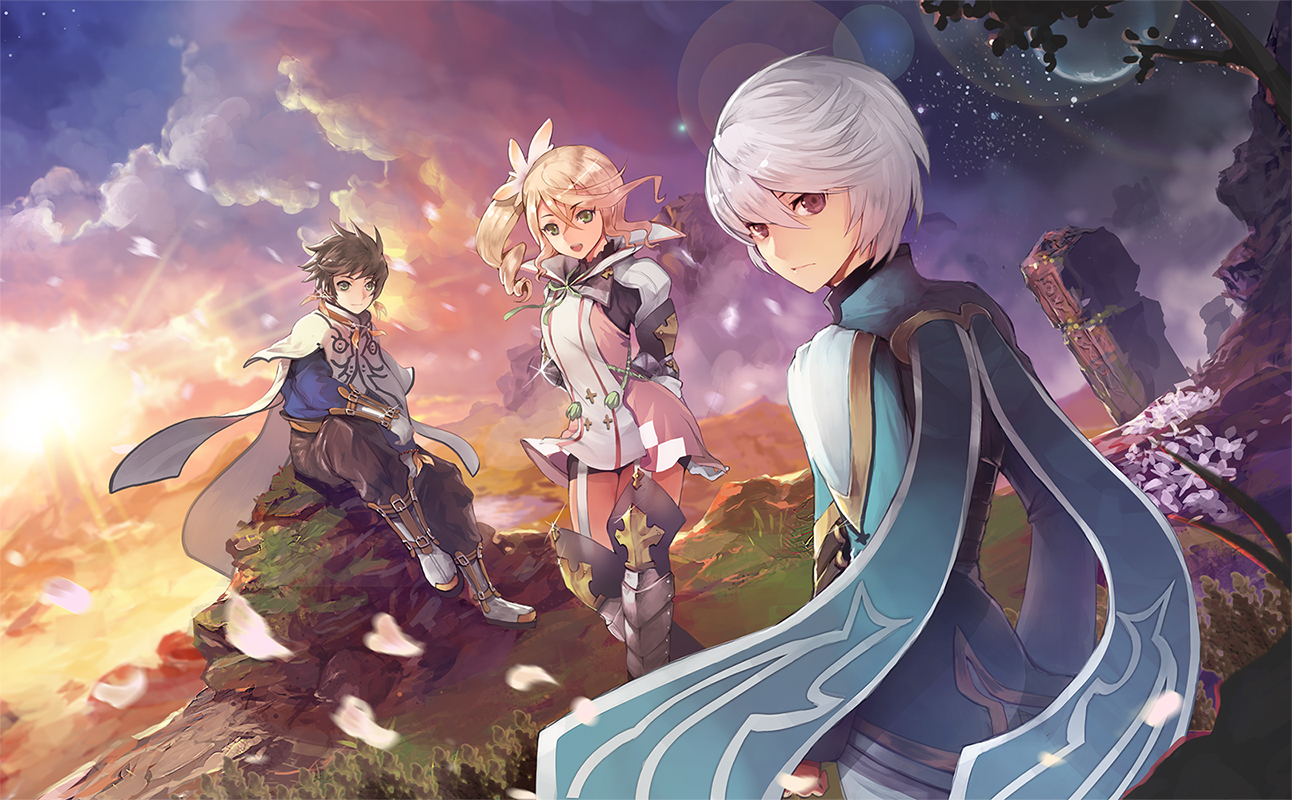 Ma i titoli scontati dallo store PlayStation (non sono solo per gli abbonati al Plus ovviamente), sono talmente tanti e a prezzi talmente vantaggiosi da non potere essere approfonditi tutti uno per uno, ma quanto meno citati, in elenco, sì: eccovi l'elenco completo dei titoli da non perdere vista la qualità/prezzo garantita fino al prossimo 22 settembre 2016.
PS4
Aegis of Earth: Protonovus Assault
Air Conflicts: Double Pack
Air Conflicts: Pacific Carriers – PlayStation®4 Edition
AKIBA'S TRIP: Undead & Undressed
Alekhine's Gun
Alien: Isolation
Alien: Isolation – The Collection
Assault Suit Leynos
Blood Bowl®2
Bound by Flame™
Broken Sword 5 – the Serpent's Curse
Chivalry: Medieval Warfare
DARK SOULS™ II: Scholar of the First Sin
Diablo III: Reaper of Souls – Ultimate Evil Edition
Digimon Story Cyber Sleuth – Digital Edition
Dishonored® Definitive Edition
Dungeons 2
Earth Defense Force 4.1: The Shadow of New Despair
Evolve Digital Deluxe
Evolve Ultimate Edition
Farming Simulator 15
Flockers
God of War® III Remastered
Godzilla: Digital Edition
Grand Ages: Medieval
Gravity Rush™ Remastered
Guilty Gear Xrd -Sign-
inFAMOUS Second Son™
inFAMOUS Second Son™ + inFAMOUS™ First Light
inFAMOUS Second Son™ Legendary Edition
inFAMOUS™ First Light
Injustice: Gods Among Us Ultimate Edition
J-Stars Victory VS+ Digital Edition
KILLZONE™ SHADOW FALL
KILLZONE™ SHADOW FALL and Season Pass Bundle
KNACK™
Kromaia Ω
Lara Croft and the Temple of Osiris
Lara Croft and the Temple of Osiris & Season Pass
Lara Croft and the Temple of Osiris Season Pass
Legend of Kay Anniversary
LEGO BATMAN 3: BEYOND GOTHAM PREMIUM EDITION
LEGO® Batman™ 3: Beyond Gotham
LEGO® Marvel™ Super Heroes
LEGO® Marvel™ Super Heroes
LEGO® The Hobbit
Lichdom: Battlemage
LittleBigPlanet™ 3
Mad Max
Metal Gear Solid V: Ground Zeroes
Metal Gear Solid V: The Phantom Pain
Middle-earth™: Shadow of Mordor™ Legion Edition
Middle-earth™: Shadow of Mordor™-Game of the Year Edition
Mighty No. 9
Mighty No. 9 – Ray Expansion
MotoGP™15
Motorcycle Club
MXGP – The Official Motocross Videogame
Natural Doctrine
Need for Speed™ Rivals
Need for Speed™ Rivals: Complete Edition
Nitroplus Blasterz: Heroines Infinite Duel
Onechanbara Z2: Chaos
Peggle 2 Magical Masters Edition
Prototype® Biohazard Bundle
Prototype®2
PROTOTYPE™
Ratchet & Clank™
Republique
Risen 3: Titan Lords – Enhanced Edition
Saint Seiya: Soldiers' Soul
Saints Row IV: Re-Elected
Saints Row IV: Re-Elected & Gat out of Hell
Saints Row Metro Double Pack
Saints Row: Gat out of Hell
SENRAN KAGURA ESTIVAL VERSUS
Sleeping Dogs™ Definitive Edition
Sword Art Online Re: Hollow Fragment
Sword Art Online: Lost Song
Tales of Zestiria – Digital Standard Edition
Tearaway™ Unfolded
The Book of Unwritten Tales 2
The Elder Scrolls Online: Tamriel Unlimited
The Jackbox Party Bundle
The Jackbox Party Pack
The Jackbox Party Pack 2
The Last of Us™: Left Behind
The LEGO® Movie Videogame
The Order: 1886™
The Talos Principle: Deluxe Edition
Thief
Tomb Raider: Definitive Edition
Transformers: Devastation
Tropico 5
Tumblestone
Ultra Street Fighter™ IV
Valkyria Chronicles Remastered
Wolfenstein: The New Order
E continuiamo con i giochi scontati per PS3 e PS Vita:
PS3
AKIBA'S TRIP: Undead & Undressed
Alien: Isolation
Aliens: Colonial Marines
Amplitude
Bound by Flame™
Burnout™ Crash!
Burnout™ Paradise Complete Edition
Chivalry: Medieval Warfare
Command & Conquer™ Red Alert™ 3 Commander's Challenge
DARK SOULS™ II: Scholar of the First Sin
Dead Island
Dead Island Franchise Pack
Dead Island Game of the Year Edition Bundle
Dead Island Riptide
Dead Island Riptide Complete Edition
Deadpool
Diablo III: Reaper of Souls – Ultimate Evil Edition
Dishonored
Dishonored® Game of the Year Edition
Dragon Age II
Dragon Age: Origins
DRAGON BALL XENOVERSE
Dragon Ball Xenoverse: Time Travel Edition
EA SPORTS™ MMA
Escape Dead Island
Faery: Legends of Avalon
Farming Simulator
Farming Simulator 15
Fast & Furious™: Showdown
Fight Night Champion – Full Game
Final Exam
Game of Thrones
Guilty Gear Xrd -Sign-
Hitman 2: Silent Assassin HD
Hitman Absolution
Hitman Contracts HD
Hitman Trilogy HD
Hitman: Blood Money HD
inFamous
inFamous 2
inFAMOUS™ Collection
inFAMOUS™: Festival of Blood – Full Game
Injustice: Gods Among Us
Injustice: Gods Among Us Ultimate Edition
J-Stars Victory VS+ Digital Edition
KILLER IS DEAD
Lara Croft and the Guardian of Light
Legend of Kay Anniversary
LEGO BATMAN 3: BEYOND GOTHAM PREMIUM EDITION
LEGO® Batman™ 2: DC Super Heroes
LEGO® Batman™ 3: Beyond Gotham
LEGO® Marvel™ Super Heroes
LEGO® The Hobbit
LEGO® The Lord of the Rings™
LittleBigPlanet™ 3
LittleBigPlanet™ Karting
Magrunner: Dark Pulse
Mars: War Logs
Medal of Honor Frontline
MEDAL OF HONOR™ WARFIGHTER
Metal Gear Rising: Revengeance
Metal Gear Solid 4: Guns of the Patriots
Metal Gear Solid V: Ground Zeroes
Metal Gear Solid V: The Phantom Pain
Metro: Last Light Complete Edition
Middle-earth™: Shadow of Mordor™ Legion Edition
Mighty No. 9
MotoGP™15
MXGP – The Official Motocross Videogame
NBA JAM: On Fire Edition
Need for Speed™ Hot Pursuit
Need for Speed™ Most Wanted
Need for Speed™ Rivals
Need for Speed™ Rivals: Complete Edition
Nitroplus Blasterz: Heroines Infinite
Of Orcs and Men™
Persona®4 Arena™ Ultimax
PROTOTYPE
Prototype 2 Gold Edition
PSN Picks: Killzone® + inFAMOUS™: Festival of Blood
Realms Of Ancient War
RIDE
Risen 3: Titan Lords – Complete Edition
Risen™ 3:Titan Lords
Sacred 3
Sacred 3 Gold
Saints Row IV
Saints Row IV Game of the Century Edition
Saints Row: Gat out of Hell
Saints Row: The Third
Saints Row®: The Third™ – The Full Package
Sleeping Dogs Digital Edition
Tales of Zestiria – Digital Standard Edition
Terraria Full Game Upgrade
The Book of Unwritten Tales 2
The Jackbox Party Bundle
The Jackbox Party Pack
The Jackbox Party Pack 2
The Last of Us™ Game of the Year Edition
The Last of Us™: Left Behind
The LEGO® Movie Videogame
Thief
Tomb Raider
Tomb Raider
Tomb Raider Digital Edition
Tomb Raider: Underworld
Tony Hawk's Pro Skater HD
Transformers: Devastation
Wolfenstein: The New Order
PS Vita
A.W. : PHOENIX FESTA
Aegis of Earth: Protonovus Assault
AKIBA'S TRIP: Undead & Undressed
Blazing Souls Accelate
Corpse Party: Blood Drive
Digimon Story Cyber Sleuth – Digital Edition
Earth Defense Force 2: Invaders from Planet Spa…
Farming Simulator 16
Gravity Rush™
Injustice: Gods Among Us Ultimate Edition
J-Stars Victory VS+ Digital Edition
LEGO® Batman™ 2: DC Super Heroes
LEGO® Batman™ 2: DC Super Heroes – Français
LEGO® BATMAN™ 3: BEYOND GOTHAM
LEGO® Marvel™ Super Heroes
LEGO® The Hobbit
LEGO® The Lord of the Rings™
Let's Fish! Hooked On
LittleBigPlanet™ PlayStation Vita
MOBILE SUIT GUNDAM EXTREME VS-FORCE
MotoGP™14
MXGP – The Official Motocross Videogame
Need for Speed™ Most Wanted
SENRAN KAGURA Bon Appétit!
SENRAN KAGURA ESTIVAL VERSUS
SENRAN KAGURA SHINOVI VERSUS
Super Monkey Ball Banana Splitz™
Sword Art Online: Hollow Fragment
Sword Art Online: Lost Song
Tearaway™
Terraria – PlayStation®VITA Edition
The LEGO® Movie Videogame
Tomb Raider: Anniversary™
TOMB RAIDER: LEGEND
Valkyria Chronicles II
Argomenti correlati a:
Giochi PS4 scontati fino all'80% e a meno di 20 euro la promozione dello store
---