Modus Games ha annunciato oggi che la sua iniziativa Games Giving Back, che vede l'etichetta celebrare le nuove uscite di giochi con donazioni di beneficenza, continuerà con Cris Tales. L'uscita del gioco il 20 luglio si allineerà con una donazione di $ 5.000 a Save the Children, in Colombia.

Save the Children, Colombia aiuta a proteggere i bambini colombiani dalla violenza, dalla malnutrizione e dallo sfollamento. Secondo l'ente di beneficenza, "…La Colombia ha il maggior numero di sfollati al mondo, un allarmante 7,3 milioni. Il numero di famiglie e bambini bisognosi in Colombia è cresciuto solo dall'agosto 2017, quando la violenza e una grave mancanza di cibo e la medicina ha costretto milioni di famiglie venezuelane vicine ad attraversare il confine con la Colombia". Scopri di più su Save the Children, Colombia qui: https://www.savethechildren.org/us/where-we-work/colombia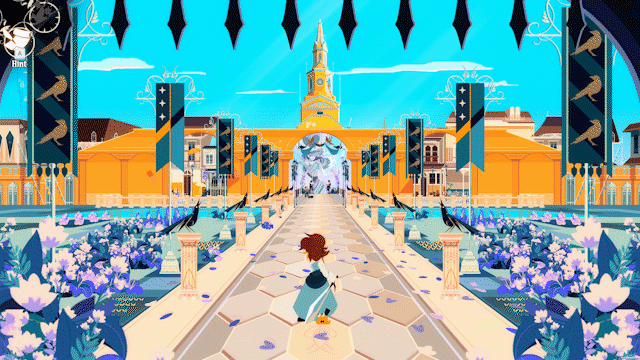 Cris Tales è sviluppato dallo studio colombiano Dreams Uncorporated e si basa fortemente sul patrimonio e sull'iconografia colombiani. L'uscita del gioco, che coincide con il Giorno dell'Indipendenza Colombiana, sarà allineata con la donazione a Save the Children, Colombia, un'organizzazione benefica di cui Christina Seelye, CEO di Modus Games, è incredibilmente appassionata.

"Save the Children, Colombia è un'organizzazione incredibile che fa un lavoro straordinario", ha detto Seelye. "Con così tanti bambini in Colombia sfollati o che vivono sotto la minaccia della violenza armata ogni giorno, qualsiasi donazione che possiamo fare per aiutare è qualcosa che consideriamo estremamente importante. Non potremmo essere più orgogliosi di avere Save the Children, Colombia come partner in questa impresa".

Cris Tales esce domani su PC, Nintendo Switch, PS4, PS5, Xbox One, Xbox Series X|S e Stadia.
Argomenti correlati a:
Games Giving Back prosegue con Cris Tales per Save the Children
---