YOOZOO Games ha annunciato oggi un importante aggiornamento per il popolare browser game MMO di strategia in tempo reale, Game of Thrones Winter is Coming, con l'arrivo del Re della Notte in un nuovissimo Evento di invasione del 16 settembre. Il temibile leader degli Estranei sta guidando il suo esercito verso Winterfell e i giocatori devono unirsi rapidamente per difendere i regni degli uomini contro il suo temibile esercito di non morti.
Durante questo nuovo evento di invasione in Game of Thrones Winter is Coming , cinque alleanze di 500 uomini degli Estranei, tra cui il Re della Notte, i suoi generali e le truppe degli Estranei, attaccheranno. La loro Potenza sarà anche conteggiata nelle Classifiche, dove i giocatori possono competere con loro. Per difendersi con successo dall'invasione nemica, i giocatori devono attaccare attivamente il territorio degli Estranei e sconfiggere il Re della Notte per emergere vittoriosi!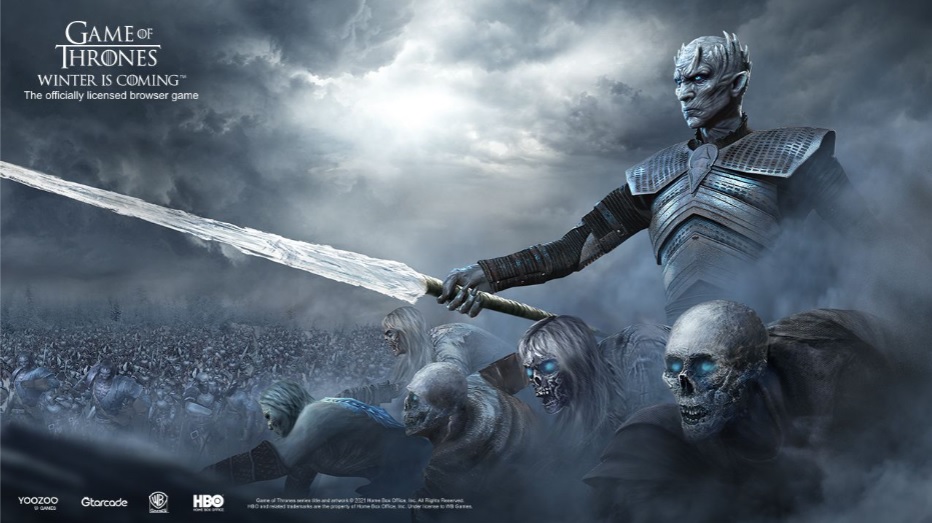 Essendo uno degli antagonisti più iconici della serie premiata agli Emmy®, il Night King Commander avrà una nuova abilità chiamata Scorching Treachery e può far sì che il drago del nemico attacchi una volta la formazione più potente del nemico, infliggendo enormi danni . Per acquisire questo personaggio, i giocatori possono partecipare alla modalità White Walkers per guadagnare potenti frammenti di Night King Commander gratuitamente. Ci sarà anche un nuovo esterno del castello a tema White Walker e l'aspetto delle truppe, quindi vieni a prendere parte all'evento White Walker Invasion!
Game of Thrones Winter is Coming è un gioco di strategia in tempo reale per browser per PC concesso in licenza ufficiale da Warner Bros. Interactive Entertainment su licenza di HBO®. Il gioco è stato rilasciato a marzo 2019 ed è stato lanciato ufficialmente su browser Web, GTarcade e Steam.
Argomenti correlati a:
Game of Thrones Winter is Coming introduce la nuovissima modalità Night King Invasion
---