PQube e lo sviluppatore Inti Creates sono entusiasti di annunciare Gal * Gun Returns Birthday Suit Collector's Edition !
"In collaborazione con i nostri buoni amici Rice Digital , rilasceremo questa tiratura estremamente limitata di sole 3.000 unità con più contenuti CUTE e LEWD Gal * Gun di quanti ne abbiate mai visti prima! Mentre l'amata serie cult classico compie 10 anni il prossimo anno, celebriamo l'occasione portando il gioco che ha dato inizio a tutto in Occidente per la prima volta nella sua gloriosa forma rimasterizzata".
Guarda il trailer here
Gal * Gun Returns porta in vita l'originale Gal * Gun per una nuova generazione con tantissime nuove funzionalità e miglioramenti tra cui modalità di gioco, bellissime nuove illustrazioni di gioco, minigiochi, doppiaggio completo e molti DLC passati! In arrivo nel 2021 su Nintendo Switch, Xbox One e Series X, oltre a Steam.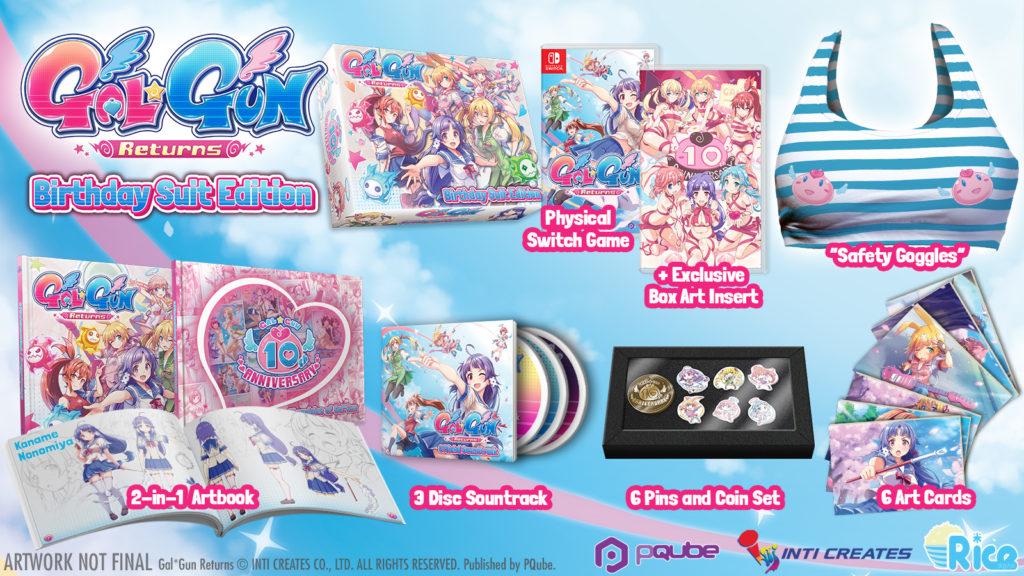 La Gal * Gun Returns Birthday Suit Collector's Edition conterrà:
Art book di 100 pagine – The Sexy Chronicles of Gal * Gun 
Colonna sonora ufficiale set di 3 CD contenente tutta la musica di sottofondo e le tracce vocali
6 spille in metallo, una per rappresentare ciascuna delle ragazze principali
Una moneta da collezione del 10 ° anniversario di Gal * Gun 
6 carte artistiche, una per ciascuna delle eroine
Inserto speciale per la copertina – con un'immagine sexy esclusiva progettata appositamente dal creatore / illustratore della serie Gal * Gun Itou-san
Safety Goggles!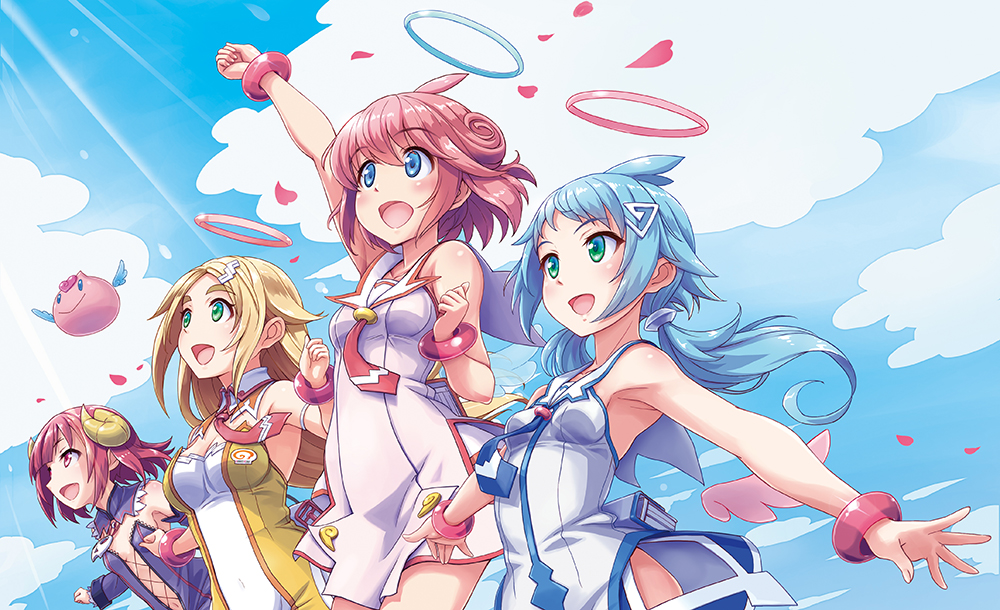 Disponibile solo presso funstock:
Argomenti correlati a:
Gal * Gun Returns, Birthday Suit Collector's Edition arrivano nel 2021 su Switch, XSX e Steam
---