FunPlus ha annunciato oggi un nuovo aggiornamento di contenuti in arrivo su Call of Antia, un nuovissimo gioco di ruolo Match-3 ora disponibile sia su iOS che su Android, per celebrare il giorno di San Patrizio con il nuovo evento, 'Spring Escapades', la modalità di gioco di dadi preferita dai fan e due nuovi eroi del fuoco: Colette e Bedivere.
Ora che l'intera terra di Antia è ricoperta di verde per celebrare San Patrizio e l'arrivo della primavera, Call of Antia presenta "Spring Escapades", una nuova modalità in cui i dragonieri dovranno usare i loro dadi per decidere i movimenti di Colette. Ogni movimento richiede il lancio di un dado che attiverà un evento casuale pieno di minigiochi e sorprese subito dopo la mossa del giocatore. I Dragoneers possono giocare a questo evento più volte. Ogni volta che completano un giro, i giocatori riceveranno anche una pietra miliare.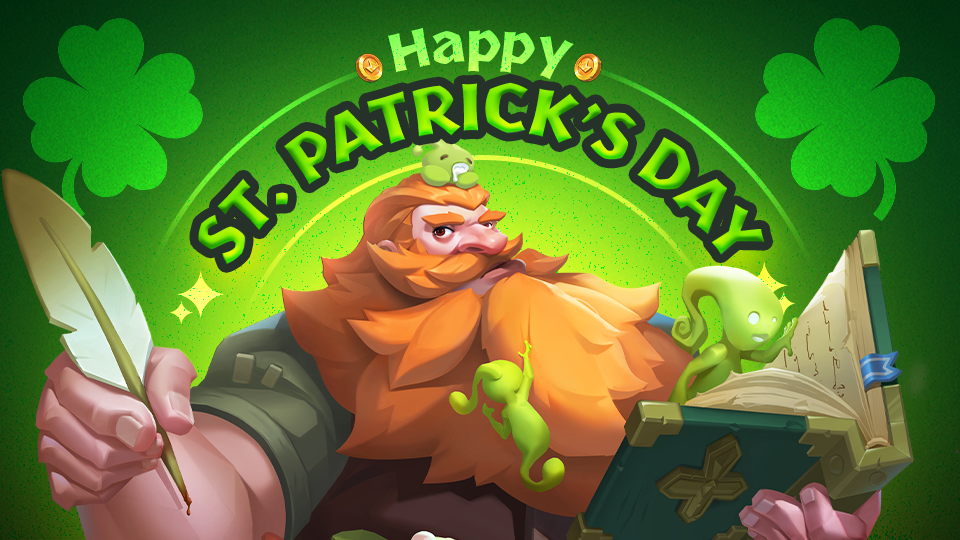 Oltre ad ospitare l'evento "Spring Escapades", Colette sarà anche disponibile come personaggio giocabile nella Summon Pool per un periodo di tempo limitato. Questo nuovissimo eroe del fuoco a 5 stelle viene fornito con l'abilità "Snip Snip!" che infligge danni al nemico bersaglio e alla sua arma esclusiva, "Razer Sharp Shears". Bedivere si unirà anche all'evento Summon Pool come eroe del fuoco a 4 stelle per un periodo limitato, bandendo i nemici con la sua abilità "Stendardo della gloria" che infligge danni al nemico bersaglio, riduce i danni subiti e condivide i danni con gli alleati vicini.
"Call of Antia" è ora disponibile per il download gratuito su dispositivi iOS e Android . I nuovi giocatori che accedono a questo link riceveranno 100 gemme extra e salteranno a un evento in Call of Antia.
Argomenti correlati a:
FUNPLUS festeggia ST. PATRICK'S DAY in 'CALL OF ANTIA' con nuovo evento Primavera e nuovi eroi
---