SEGA ha annunciato oggi che Fist of the North Star LEGENDS ReVIVE è ufficialmente disponibile in tutto il mondo per dispositivi iOS e Android.
Sviluppato con la supervisione di Tetsuo Hara, Fist of the North Star LEGENDS ReVIVE vuole essere l'esperienza definitiva per rivivere le emozioni di Fist of the North Star. Il gioco ripercorre l'intera storia raccontata nel manga campione di vendite, riprodotta nei minimi dettagli sin dal primo capitolo. Sia i fan di vecchia data, sia i giocatori che non hanno familiarità con la serie possono vivere in una maniera totalmente nuova tutti i suoi momenti più drammatici.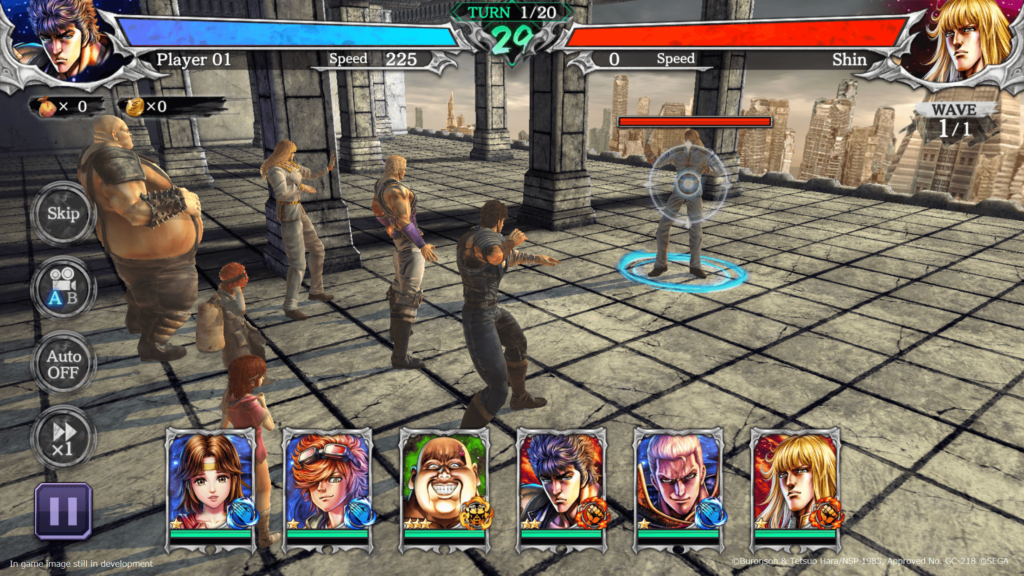 Pensato come un action RPG, la storia si svolge in un'epoca dove l'arte marziale più letale mai esistita, la scuola di Hokuto Shinken, sembra essere perduta. Raccogliendo i frammenti dei monumenti in pietra, tutti i personaggi, tra cui Kenshiro e Raoh e tanti altri, diventeranno giocabili e sarà possibile creare il proprio dream team.
La fase di preregistrazione, cominciata a giugno, ha visto la partecipazione di oltre 700.000 giocatori! Come ricompensa, tutti gli utenti riceveranno il personaggio "Rei" e tanti altri utilissimi oggetti.
Fist of the North Star LEGENDS ReVIVE può essere scaricato da questi indirizzi AppStore e Google Play
Argomenti correlati a:
Fist of the North Star LEGENDS ReVIVE disponibile per dispositivi iOS e Android
---